Becca Brusca Edmiston, L'18, recently began her appointment as the assistant director of career services at the Thomas R. Kline School of Law of Duquesne University. Edmiston credits Duquesne Kline for her success as a young attorney and is excited to return to campus to assist students on their journeys to their bigger goals.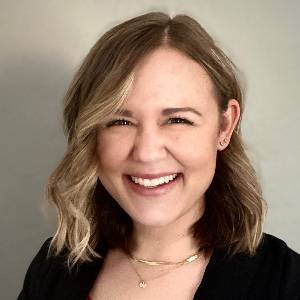 "The three years I spent as a full-time day student at Duquesne Kline were some of the hardest yet most rewarding years of my life. I have no doubt that the courses, opportunities, and bar preparation the law school provides set me up for success as a new attorney. Because of this, I am honored to be returning in a professional capacity to continue to help students thrive academically and professionally," she said.
After graduating from Duquesne Kline and passing the bar exam, Edmiston worked as a staff attorney at KidsVoice, a non-profit agency in Pittsburgh. The agency represents abused, neglected, and at-risk children and youth. Edmiston served as a guardian ad litem to KidsVoice clients and worked on education advocacy, helping students develop academic and career goals, prepare for college and the workforce, obtain special education services, enroll in school, and navigate disciplinary proceedings.
"Though this has been extremely rewarding work for the past four plus years, I am thrilled to transition my skill set and use my own experience as a Duquesne Kline graduate to help current Duquesne Kline students achieve their goals," Edmiston said.
Service is deeply engrained in Edmiston and the emphasis on service and leadership at Duquesne Kline fulfills her passion. "Service to others has always been at the forefront of my legal career and continues to be my biggest motivator. My time at Duquesne Kline and experience at KidsVoice have only reinforced the fact that leadership through dedicated service is most successful in effecting positive change," she said.
Maria Comas, director of the career services office, knows Edmiston's knowledge and experience will be an asset to the Duquesne Kline community. She said, "As a graduate of our law school, Becca brings with her an understanding of the values and mission of the school. That will resonate with the students, alumni, and employers with whom she interacts. Becca will contribute to the overall goals and objectives of the CSO, and she'll have a dedicated focus on assisting our graduating students reach their career goals while building stronger connections with employers looking to recruit Duquesne Kline Law students and alumni."
Edmiston is excited to be part of the career services team. "Knowing what a welcoming, helpful, and supportive environment Maria Comas has established in the Career Services Office, I hope to continue to promote that in this new position," Edmiston said.