Samantha Thompson, a fourth-year evening student, recently won the 2022 Brown Award for Excellence in Legal Writing. This prestigious legal writing award was part of a national competition, with her first-place win garnering her a $10,000 prize. Thompson wrote the law review article as part of Duquesne Kline School of Law's horizon-expanding education, with the subject matter and work her own.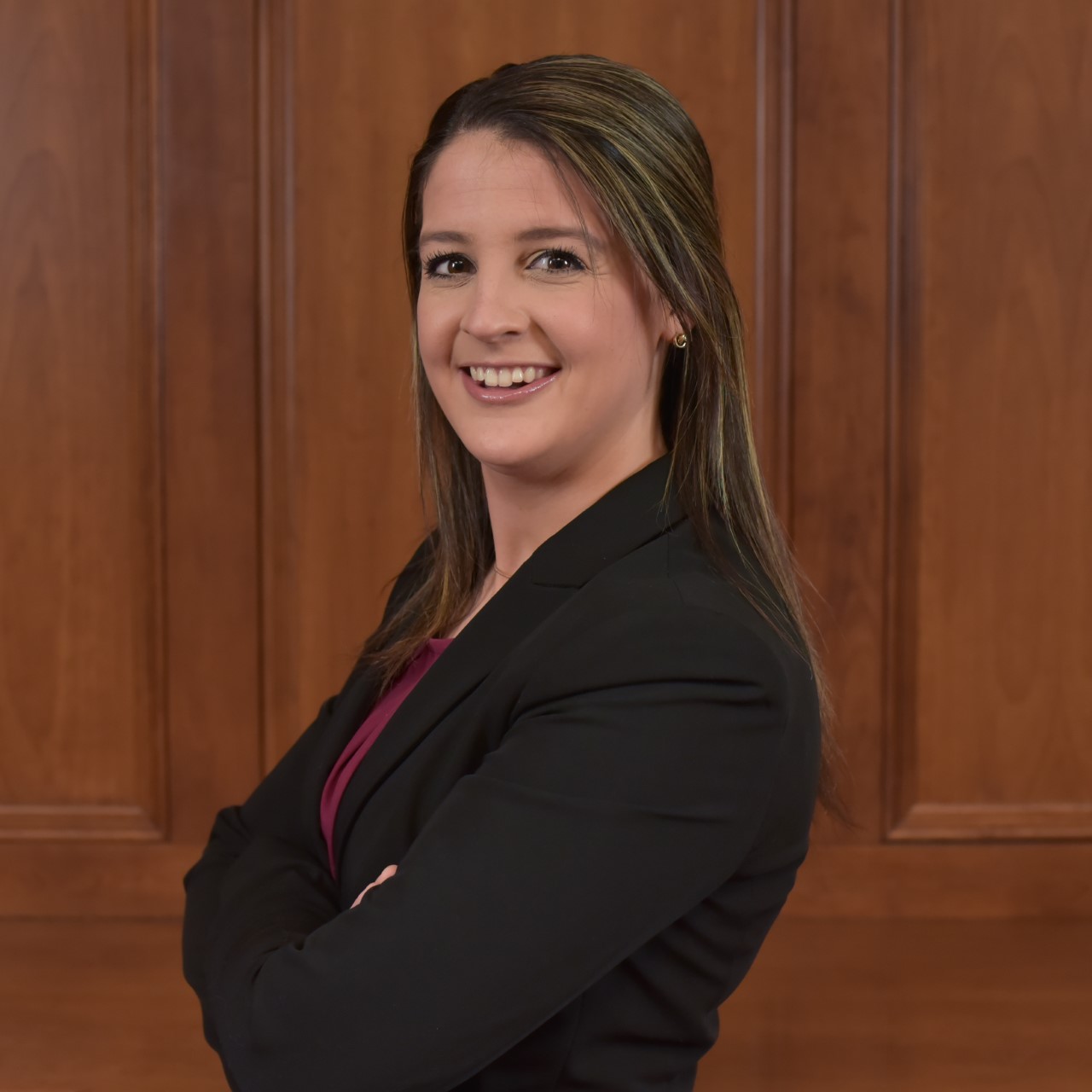 "As I was searching for a topic for my law review article, I knew I wanted to write about patent law, the field I planned on working in upon graduation, but I also wanted to write about a topic that would be interesting to those who do not have a background in intellectual property. I had heard about Amazon's UPNE during an interview but did not think much of it after that moment until it was time to start narrowing down on my law review topic," she said.
Thompson centered her article around Amazon's Utility Patent Neutral Evaluation Process ("UPNE"). "Specifically, the rapid growth of Amazon into the global conglomerate we all know of today created an opportunity for the ill-intentioned to abuse the wide audience the Amazon marketplace provides, resulting in a significant number of counterfeit goods on the e-commerce platform," she said.
Amazon, being aware of the problem, was unhappy with its impact. The company established initiatives designed to protect intellectual property rights from those who may be using the corners of its marketplace to hide such infringement. "However, up until recently, Amazon's anti-counterfeiting measures have primarily focused on trademark infringement, as the visual nature of this type of intellectual property lends itself to automated machine learning techniques that can quickly and accurately detect inauthentic products and remove counterfeits from the marketplace," Thompson said.
She found utility patent infringement necessitate the evaluation of the inner workings of a product, which makes it more difficult to police through the same quality control measures as trademark infringement. The UPNE was piloted by Amazon to try to control the hole in its intellectual property inventory.
"Akin to non-binding arbitration, Amazon's UPNE attempts to resolve patent infringement disputes just as quickly and cost effectively as the company delivers goods. The streamlined process has been generally well received but does not come without criticisms. My article suggests that, with some changes, the program could provide a fair opportunity for parties to resolve their patent disputes without the downsides of traditional litigation," Thompson said.
Martin McKown, L'15, adjunct professor of law, who taught Thompson in legal research and writing, was impressed by her work, and submitted her nomination for the award. "Samantha's commitment to academic excellence, scholarly integrity, and legal innovation—all demonstrated by her groundbreaking article—compelled me to nominate her for this prestigious honor," he said.
The Legal Research and Writing Program at Duquesne Kline is nationally ranked and McKown is pleased to see Thompson's merit in the program recognized. "Duquesne Kline Law has a sustained standard of excellence when it comes to legal writing. As both a professor and an alumnus of the Law School, I am proud to see students like Samantha continue to advance that tradition," he said.
Being a member of the Intellectual Property Law Association of Duquesne Kline (DIPLA), the Appellate Moot Court Board (AMCB), the Law Review, and the Older and Wiser Law Students (OWLS), Thompson was ecstatic to be the recipient of this award.
She said, "I am incredibly humbled to have received this award. Law school can really challenge your confidence at times, and I have often had to work through my own imposter syndrome. It has been extremely rewarding to see my hard work over the past three years pay off and has reignited my motivation to keep writing and working hard to finish up strong."
Thompson additionally submitted this article for publication. She accepted an offer for from the Boston University Journal of Science & Technology Law. The article should appear in Volume 29, Issue 2, which will publish during the summer of 2023.
News Information
Published
February 22, 2023