Ashley M. London, professor of law at the Thomas R. Kline School of Law of Duquesne University, was recently elected to serve as president of the Association of Academic Support Educators (AASE). The national organization represents legal educators who work in academic success and bar preparation.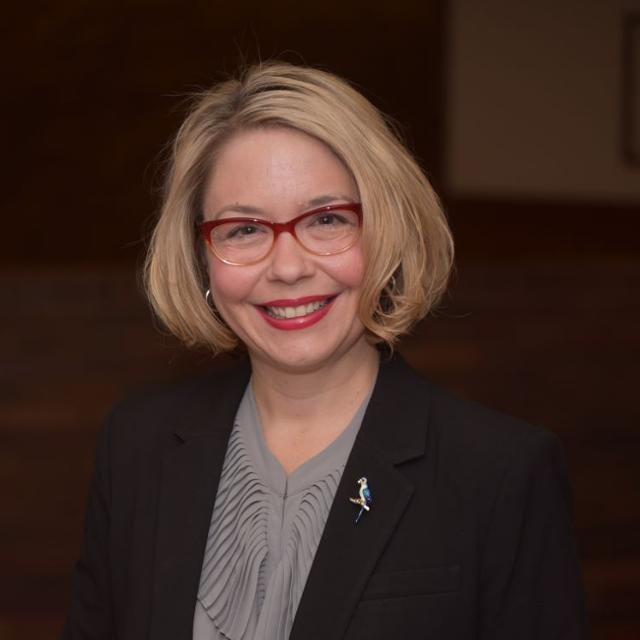 AASE, which celebrates its tenth anniversary in 2023, is the largest national and most well-established organization of its kind. London, who has been a member of AASE for 7 years, is anticipating the work in her new role as she will lead the charge of legal educators who focus on preparing students for success.
"I'm honored to step into this role as president after years of enjoying and benefiting from my AASE membership and committee participation. Membership in AASE has helped me grow as a legal educator and a scholar. The colleagues I've met and friendships I have formed over the years make giving back not only a joy, but imperative," she said.
London noted that the current period is one of great transformation in legal education, with members of AASE advocating for positive, equitable changes in lawyer licensure and faculty status. While student success will always be the focus of Academic Support Professionals (ASP), this goal is enhanced by the increased significance and weight of scholarship in this field concerning issues such as legal pedagogy, lawyer licensure, and the changing law school curriculum, according to London.
"Legal education in the U.S. is experiencing a seismic shift in the 21st century, perhaps an even more dramatic change than when Professor Langdell first introduced the case method of legal study in 1870. We are going to see major revisions of the bar exam, changes to law school curriculum, and even an evolution of the lawyer licensing process. AASE members stand at the forefront of these changes and are experts in these field. I'm privileged to take the lead of this diverse, extraordinary, and impactful group during these important and historic times. Because like all things AASE, I do not do so without considerable support from my peers and my amazing Executive Board made up of educators from across the country. Together we thrive. That's what it means to be an ASP," she said.
London will serve on this AASE post through 2025-26. She has been on the Duquesne Kline faculty since 2017 and is also the school's director of bar studies and assistant professor of law.
News Information
Published
January 11, 2023