Former Pittsburgh Steelers head coach Bill Cowher will serve as Commencement speaker for the spring 2023 graduates of Duquesne University's McAnulty College of Liberal Arts on Friday, May 5, 2023, at 10:30 am in the UPMC Cooper Fieldhouse on the University's Uptown campus.
Cowher, the only Pittsburgh native ever to coach the storied football franchise and whose late father, Laird Cowher, attended Duquesne, will also receive an honorary doctorate of humane letters.
During the ceremony, the University also will award Duquesne alumna, Board member and longtime philanthropic leader Catharine M. Ryan with an honorary doctorate of humane letters.
"It's fitting that Catharine Ryan and Bill Cowher will be on the stage together as two figures who have done enormous good for our city and region," said President Ken Gormley. "Bill Cowher achieved national renown as a coach who led the Steelers to their fifth Super Bowl championship and for his advocacy of cancer awareness. Catharine Ryan not only was a driving force in creating Duquesne's new Catholic Studies department and, as a Board member, our College of Medicine, but she also chaired the Board's important Student Life Committee, advocating for a host of initiatives that benefitted Duquesne students. Catharine is a major figure in Catholic education nationally as a philanthropist and trustee of various universities and non-profits. Celebrating and honoring the impact of these two Pittsburgh legends will be a very special part of our students' commencement ceremony."
Bill Cowher, while best known as the former head coach of the Steelers, is now a sports analyst with The NFL Today. For six years, Cowher played linebacker with the Cleveland Browns and Philadelphia Eagles before entering coaching as an assistant for the Cleveland Browns and defensive coordinator for the Kansas City Chiefs.
Cowher was named head coach of the Steelers in 1992. He led the team to eight division titles and to post-season play during ten of the 14 years he coached, until his retirement following the 2006 season. The only Steelers coach ever to be born in Pittsburgh, Cowher was inducted to the Pro Football Hall of Fame in 2020.
In 2021, Cowher published a memoir, Heart and Steel. That same year he was also the first recipient of the Daniel M. Rooney Ambassador Award, which is given to "an individual who reflects Rooney's leadership, love of Pittsburgh and contribution to the community."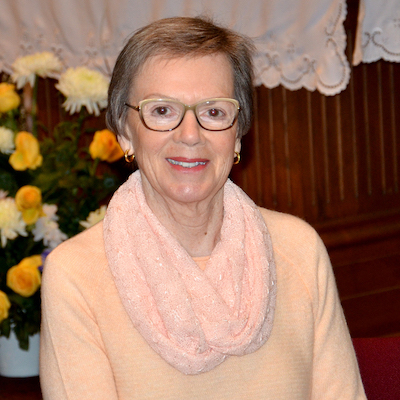 Catharine Murray Ryan was born in Bronxville, New York, the second of 10 children. A graduate of The Ursuline School in New Rochelle, she earned her bachelor of arts degree, cum laude, in Economics in 1968 from Newton College of the Sacred Heart. In 1993, she earned a master's degree in pastoral ministry from Duquesne.
Since 1969, Catharine and her husband, John, have called Pittsburgh home. John is retired chairman and chief executive officer of MSA Safety, the world's leading manufacturer of worker safety and protective equipment.
While raising their three children, Catherine Ryan was active in community, school and church organizations. She worked as a chaplain at Magee Women's Hospital and at Forbes Regional Hospital. She also served on the board of trustees of UPMC Children's Hospital of Pittsburgh for 13 years and on the board of the Children's Hospital of Pittsburgh Foundation for seven years, the last three as chair.
In 2002, Ryan co-founded the National Institute for Newman Studies (NINS) in the Oakland section of Pittsburgh. Since its inception, NINS has launched the Newman Studies Journal; assembled an extensive physical library; developed an advanced platform for NINS' digital collection, which contains both the published works of St. John Henry Newman and his complete Archive; and has hosted more than 90 Newman scholars from around the world.
In addition to being a member of Duquesne's Board of Directors, Ryan also served on the board of trustees and as a fellow of The Catholic University of America. With her husband, she established Duquesne's Ryan Endowed Chair in Newman Studies and supported scholarships for doctoral students in theology, in addition to providing other philanthropic support.
The full schedule of commencement events is available on Duquesne's site.
Duquesne University
Founded in 1878, Duquesne is consistently ranked among the nation's top Catholic universities for its award-winning faculty and horizon-expanding education. A campus of nearly 8,500 graduate and undergraduate students, Duquesne prepares students by having them work alongside faculty to discover and reach their goals. The University's academic programs, community service and commitment to equity and opportunity in the Pittsburgh region have earned national acclaim.

It's time for bigger goals. Follow Duquesne University on Facebook, Twitter, Instagram and LinkedIn.
www.duq.edu