It is with deep sadness and a profound sense of loss that I share with the Duquesne University community that P. David Pappert, a prominent alumnus and former chair of the Board of Directors, passed away earlier this morning.
He was 86 years old. He died peacefully, surrounded by his family and loved ones after a brief illness. Our entire community mourns the loss of a beloved and consequential alumnus whose generosity and deep commitment to our music school resulted in our naming the Mary Pappert School of Music in honor of his mother.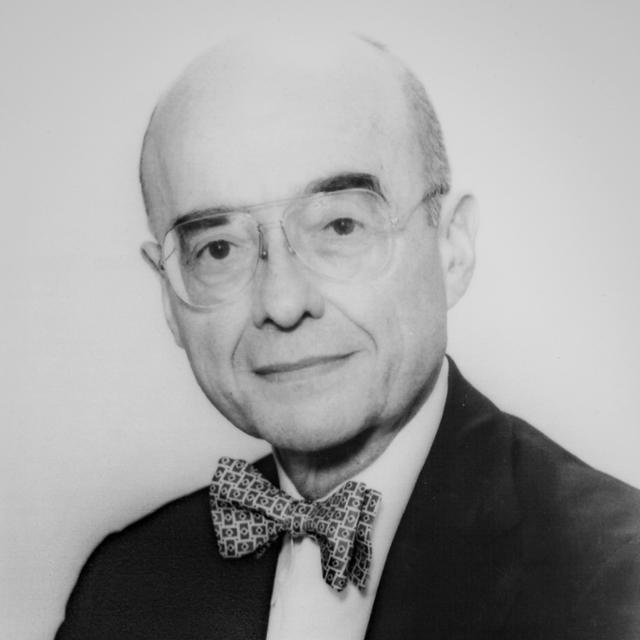 David was a true luminary and his generosity extended far beyond the music school. A lecture hall in the rotunda of the Bayer Learning Center bears the names of him and his late wife, Janet. The couple also were regular and devoted supporters of scholarship programs for Duquesne students. We celebrate the remarkable legacy David leaves at Duquesne due to the unwavering dedication and extraordinary generosity that transformed our musical community on campus, and elevated Duquesne University more broadly.
A 1960 alumnus of Duquesne's McAnulty College of Liberal Arts, David was founder, chairman and CEO of ViON Corp., a provider of technology solutions to the U.S. government. He joined the University's Board of Directors in 1998. As a Board member, David provided wise counsel, first, to President John Murray and, later, to President Charles Dougherty. During David's time on the Board, he held various officer positions until his election as chair of the Board in 2007. In that role, he was a steady, forward-thinking advisor and leader who helped move the University forward to achieve numerous advances.
David and his wife, Janet, a 1959 science alumna of Duquesne, were inducted into the Century Club of Distinguished Duquesne University Alumni in 1996. In 2022, the University awarded David an honorary doctorate of humane letters, "acknowledging [his] selfless devotion, unstinting service and insightful leadership." A replica of that diploma now hangs in the third-floor lobby of the music school, right across from the portrait of his mother.
On a personal level, David was a supporter, mentor and friend dating back to my earliest days as dean of the Law School. He was unwavering in his commitment to the University, steadfast in his desire to see Duquesne rise to new levels of national prominence, and grateful for how his Duquesne education had made his own successes possible. He was especially proud of coming from humble roots in Pittsburgh's North Side; he was unwavering in his desire to make a Duquesne education possible for all students, regardless of their backgrounds or financial means.
I enjoyed seeing David at many of the music school performances hosted on the Bluff, particularly the Concerts on the Bluff series to which he was devoted, always supportive of deans Ed Kocher and David Allen Wehr, who became close friends. He always would find a perfect seat where he could keenly watch each movement of the musicians. He took special pleasure in performances by our esteemed faculty and new students alike. He traced his love of music to his earliest memories of his mother playing piano in a room at the top of the stairs in their modest home, performing chamber music with a small group of friends. He would share that story often, making clear the meaning of music in his life and the joy he wanted to make possible for others.
David's boundless passion for music, his unwavering belief in the power of education, and his unyielding commitment to nurturing and cultivating the next generation of musical talent will continue to inspire countless Duquesne students to pursue and reach new heights of artistic expression and excellence. He took joy in every aspiring musician discovering their voice, every technician striving for innovation, and every ensemble resonating with harmony—all of which was made possible by his vision as an architect of the Mary Pappert School of Music.
And as leader of the Board, he saw the potential for utilizing hard work and dedication to the mission at hand to transform the University in powerful ways. The Duquesne community will be forever grateful for the impact David made on our University and our ability to serve our students. He will be deeply missed by me and everyone at Duquesne who was privileged to be a friend. May he now rest in the peace of God's loving arms.
News Information
School
Departments, Centers, and Offices