Duquesne Magazine
Published twice annually, our award winning alumni magazine highlights: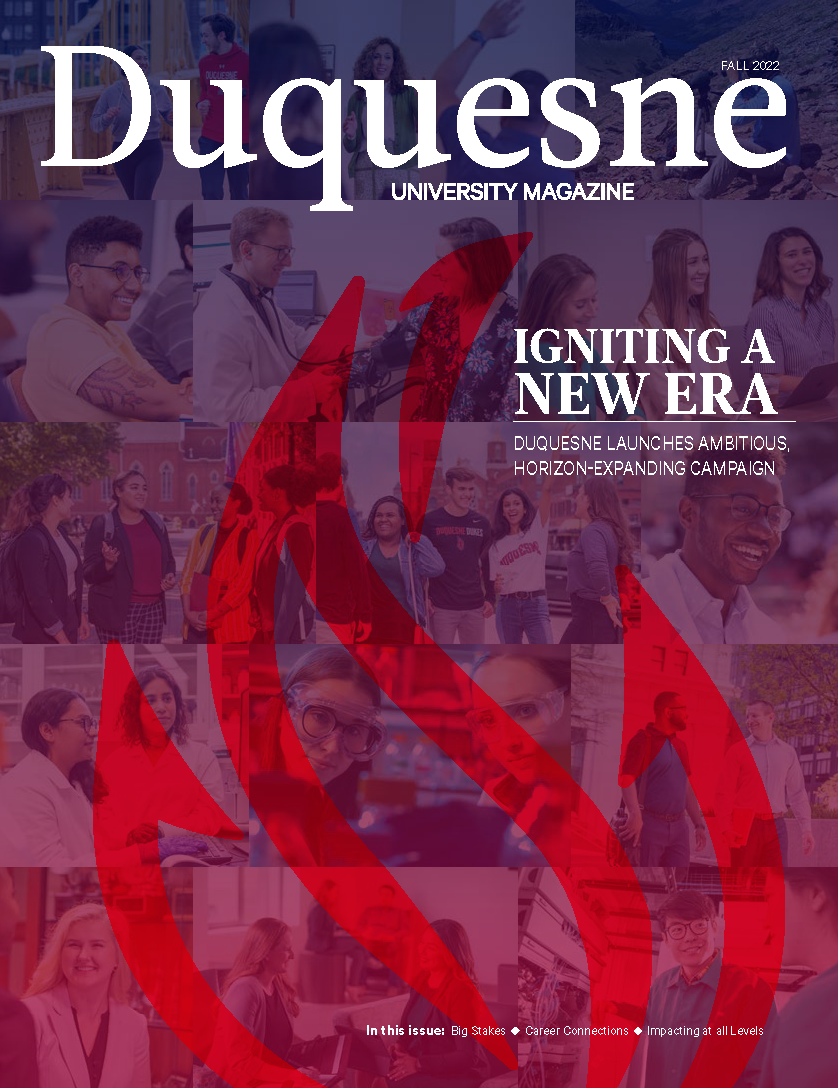 Alumni news and updates
Student and faculty accomplishments, research and stories
Current events happening on campus
Duquesne stories from around the world
Featured content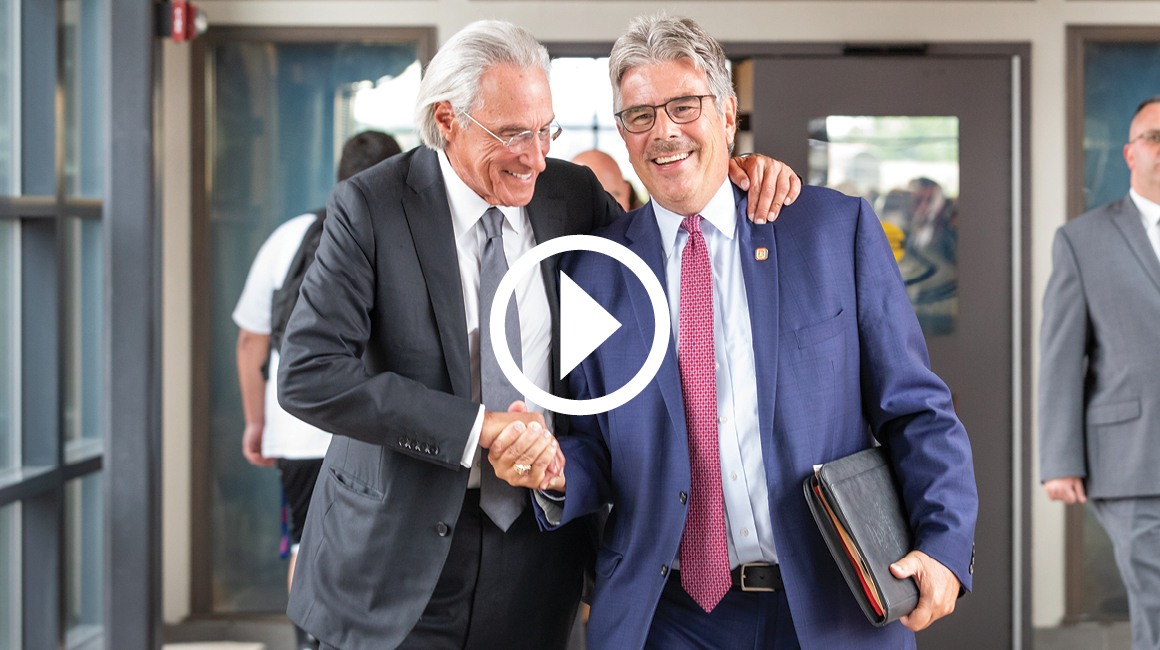 Thomas R. Kline School of Law Announcement
On Friday, Sept. 7, Duquesne announced that one of its most prominent graduates had committed $50 million to a law school that would bear his name: The Thomas R. Kline School of Law of Duquesne University.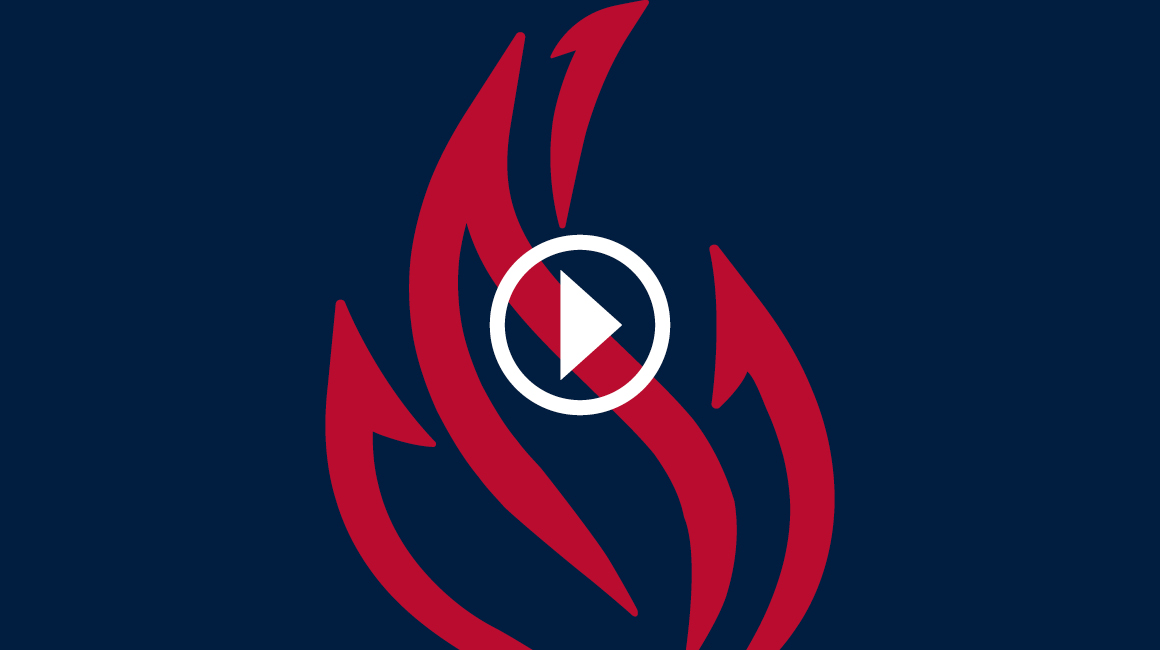 Ignite Campaign Announcement
Duquesne launches Ignite, a $333 Million fundraising campaign to forge a strong future for one of the world's leading Catholic Universities.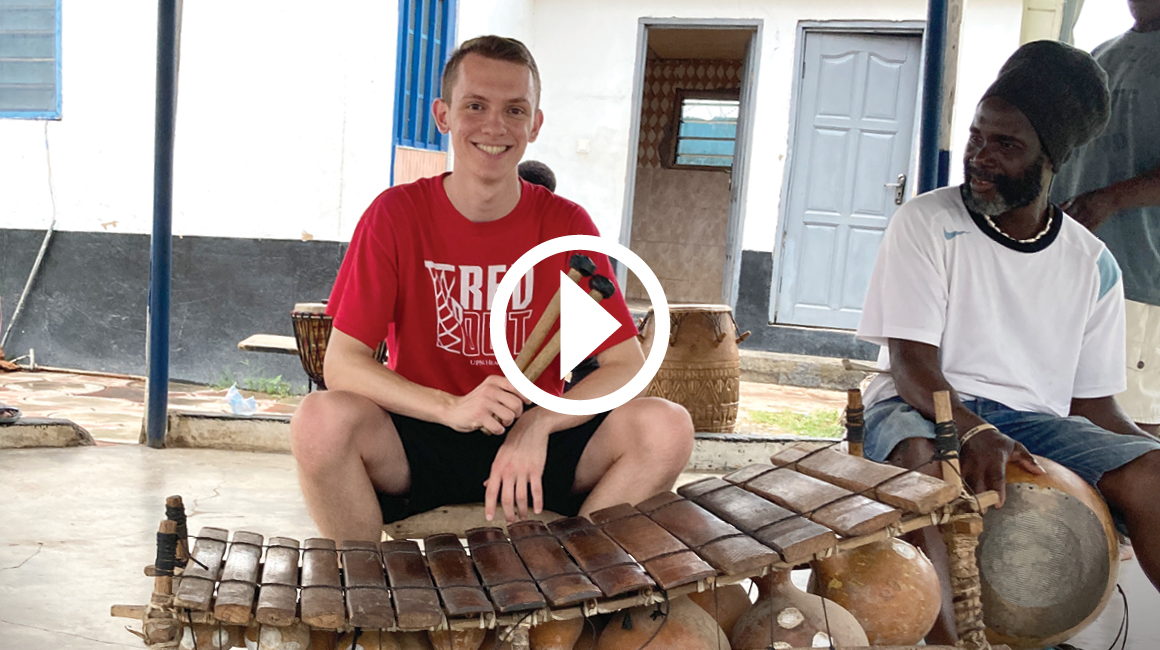 Duquesne Student goes to Africa to study the gyil
Gordon Cortney, music student, plays the gyil, the percussion instrument at the focus of his Africa Fellowship.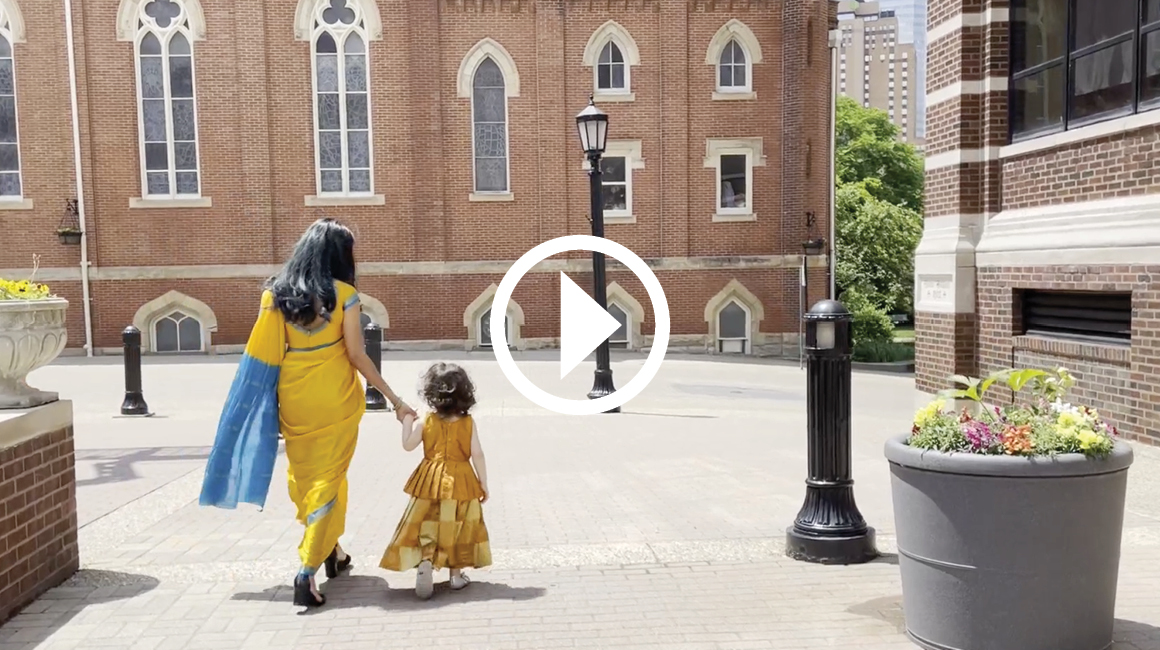 Fulbright Scholar to Study the Impact of Social Stigma in Health Care
Through her scholarship Naumann says she hopes to help bring diverse women's perspectives into research.