Forbes Garage
Daily Parking Rates. No Overnight Parking from 2am-5am.
| | |
| --- | --- |
| 0-1 Hours | $5 |
| 1-2 Hours | $7 |
| 2-4 Hours | $10 |
| Over 4 Hours | $14 |
| Weekend or Evening 5pm-2am | $6 |
| Event Rates | $10-$30 |
| Lost Ticket | $30 |
Rates are subject to change. Certain Events will be for Duquesne Students, Family and Staff only.
Citations
Appeals Process
Citations must be paid in full.
Appeals must be filed within 10 days of the issued date of the Citation through the website or turned into the office.
The Appeal Board will review your submitted appeal and make thier decision.
The Appeal Board is made up of Faculty, Staff, and Students.
The Appeal Board will meet at least once a Semester or in high demand as needed.
The Appeal Board's decision is Final. The Parking office will notify The Appeal Board's decision by E-mail.
Refunds cannot be mailed. Please get your refund in the Parking and DU card office during regular business hours.
The South Side Shuttle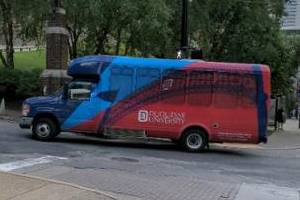 Beginning this school year, the University is offering a FREE shuttle service between Campus and South Side for Duquesne students. Students will only be required to show their official Duquesne University I.D. to gain access to the Shuttle. Only Duquesne University Students may ride the South Side Shuttle.
Shuttle Operations follow the Academic calendar. There is NO Service on weekends, during breaks, the Summer Semester or holidays. The Shuttle will operate from 7am through 10pm, Monday through Friday during the University's Academic calendar and ending each semester on the last day of Finals.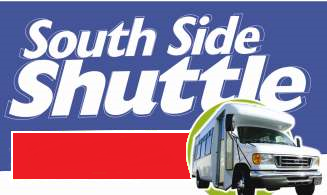 The South Side Shuttle Service is a convenient, safe, and inexpensive way to get to campus for students living on the South Side. You would not have to worry about finding a parking space when you return home, digging your car out in the winter or wasting gas.