When Madison Uhrin was 15 years old, her father was diagnosed with melanoma.
That's when her interest in science took off and she realized that she wanted to understand the biology behind the disease, and create preventative health methods and new treatments.
The Greenville, Pennsylvania native, who graduated from Duquesne in 2022 with a bachelor's degree in biology and minors in biochemistry, Spanish and public health, said it was that interest in medicine that brought her to Duquesne, where she began working in Associate Professor of Biology Dr. Sarah Woodley's lab.
While her original goal was to work as a clinician or further her education by going to medical school, Uhrin said the lab work changed her focus.
"I found that I didn't want to pursue medicine from a clinical perspective, but instead from a methodology perspective and learn how we can create medicines and interventions to better treat diseases," she said.
With countless hours being spent in the lab, it was a longstanding joke among students on the biology floor that Uhrin was the "microscope girl" of the University. She said one of the keys to her lab success was Woodley's mentorship.
"She has had a huge influence on my career," Uhrin said. "She taught me so much and always pushed me to work toward bigger goals."
That influence extended to personal situations as well. In January 2022, Uhrin's father lost his battle to cancer. During a difficult time, Madison had the support of the Duquesne community.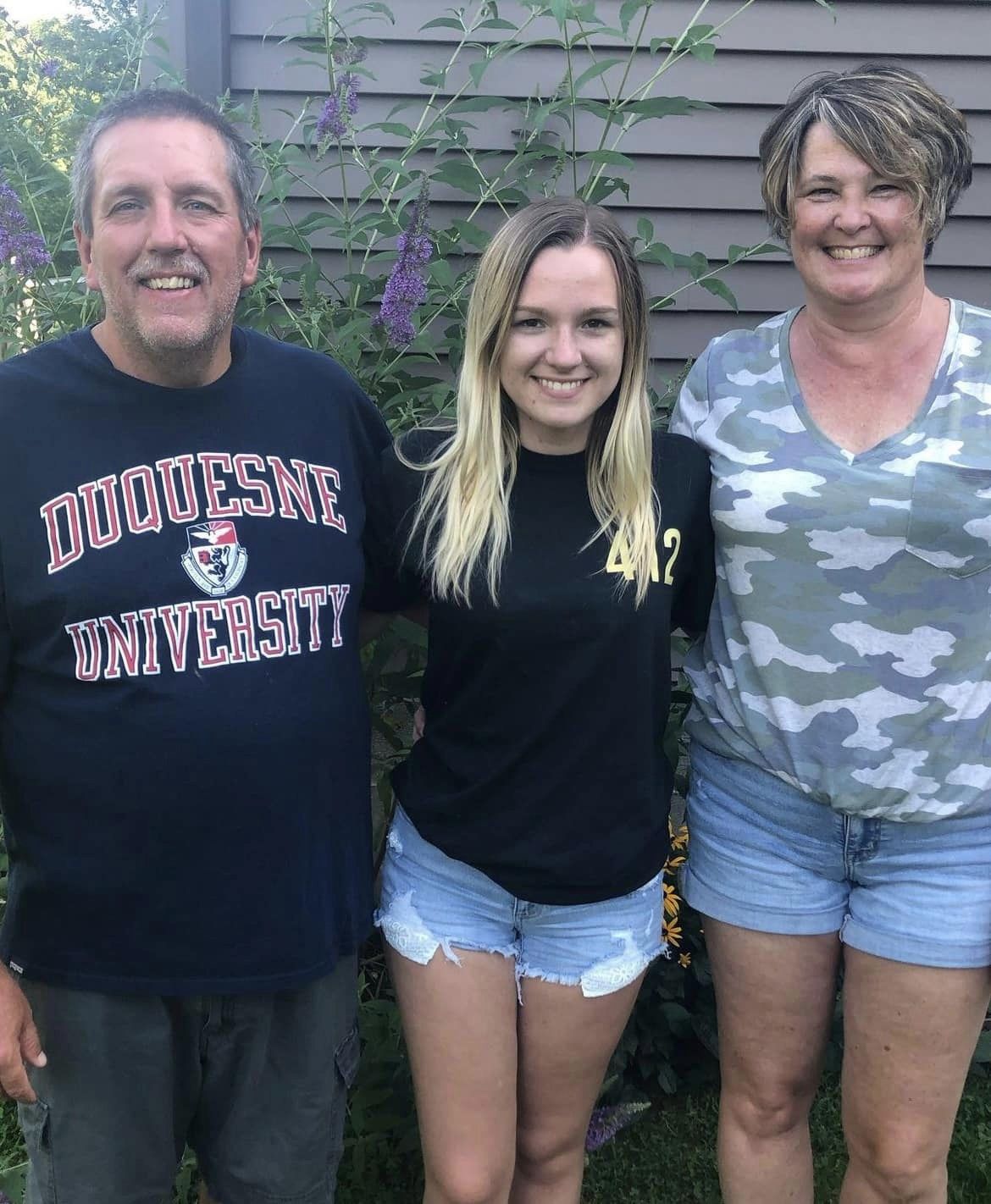 "It was nice to have people to lean on at that time," she said. "They know you as a person so having those relationships is so important. I know it would have been different if I had gone to school somewhere else."
After graduating from Duquesne, she is now at the University of Michigan on a scholarship studying in their Master of Public Health in Global Health and Epidemiology program.
Making the move from Pennsylvania to Michigan, Uhrin took a lot of what she learned from Duquesne in her undergraduate studies to her master's program at the University of Michigan.
"My time at Duquesne was more focused on the basics of science research," Uhrin said. "A lot of the functional skills developed from this experience have carried over to my time at Michigan."
This summer, Uhrin is off to Kumasi, Ghana for a 12-week internship. She will be hosted by Dr. Ashura Bakari, a physician at Suntreso Government Hospital in Kumasi, and her research team to survey college students to better understand the knowledge and willingness of females in Ghana to undergo cancer screening for breast and cervical cancer.