Mikalya Bayto's Duquesne University experience is marked by water – both by pushing through it and by studying it.
A member of the University's rowing team, Bayto has spent years studying water quality at Mingo Creek in Washington County, not far from her childhood home. The attraction of studying and working to protect this environment, while also competing in a sport she loves, is what attracted her to Duquesne.
"Growing up in a rural area, I saw what happens when mining for oil and gas extractions is done incorrectly and how harmful it can be," said Bayto, who recently graduated with a bachelor's degree in environmental sciences. "The research opportunities at Duquesne were abundant, and I received a rowing scholarship which made it a perfect fit."
The water quality studies being done in Environmental Microbiology Professor Dr. John Stolz's lab were of particular interest to Bayto, who found herself conducting some very rare research.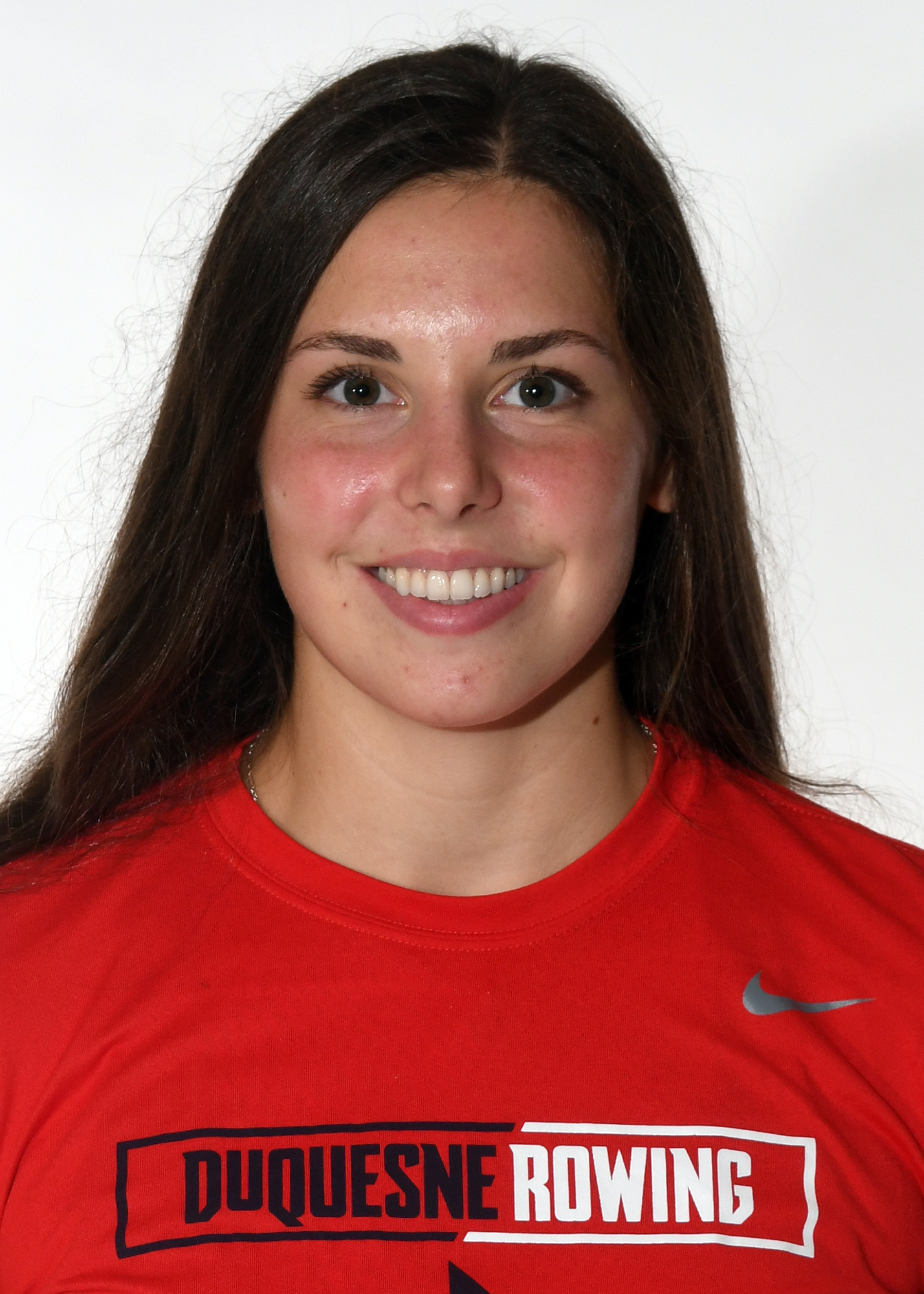 At Mingo, Bayto is helping to make it easier for scientists to identify macroinvertebrates, young insects that play a major role in freshwater ecosystems by recycling nutrients and providing food. One of only a handful of scientists studying a specific family of macroinvertebrates, Bayto's rare research work sent her to England to present at the World Conference of Undergraduate Research this year.
"It was an amazing experience," said Bayto, who will complete a dual degree master's program in environmental sciences and management at Duquesne next year. "There were 300 delegates from 33 countries at the conference, so you see and hear so many different perspectives."
The process for identifying this family of macroinvertebrates dated back to the late 1800s, so Bayto had her work cut out for her. "We took a modern approach, using DNA-based processes to identify species," she said. "We created protocols that it made it far easier to do the work. Now that we can identify these organisms, we can see what pollution is doing to the water and insect life."
While at Duquesne, Bayto also traveled to the Galapagos Islands, where she studied the population dynamics of certain species, including turtles and finches, on the islands. After earning her master's degree, Bayto said she hopes to work for the Environmental Protection Agency or a similar organization.
"My time at Duquesne has been a really great experience," she said. "Despite COVID, I joined various student organizations and became part of the Duquesne community. And then my research allowed me to become part of a larger community, where I could use my skills to help improve the environment."
News Information
Departments, Centers, and Offices
Topics