Business Analytics
The Business Analytics Co-Major is an applied program which complements existing business majors and is taken alongside another major. The focus is on the ability to communicate the business analysis of data that spans all disciplines, without the heavy scientific component. There is no program-specific prerequisite requirement as Business Statistics is a course in the business core required of all majors.
Three separate but related areas emerged in the last decade: data science, big data and data analytics. Our business analytics program intersects with elements of all three areas, emphasizing business applications and business skills but without the deep programming and machine learning skills that are required of data science.
Business analytics complements any major.
Program Information
Three separate but related areas emerged in the last decade: data science, big data and data analytics. Our business analytics program intersects with elements of all three areas, emphasizing business applications and business skills but without the deep programming and machine learning skills that are required of data science.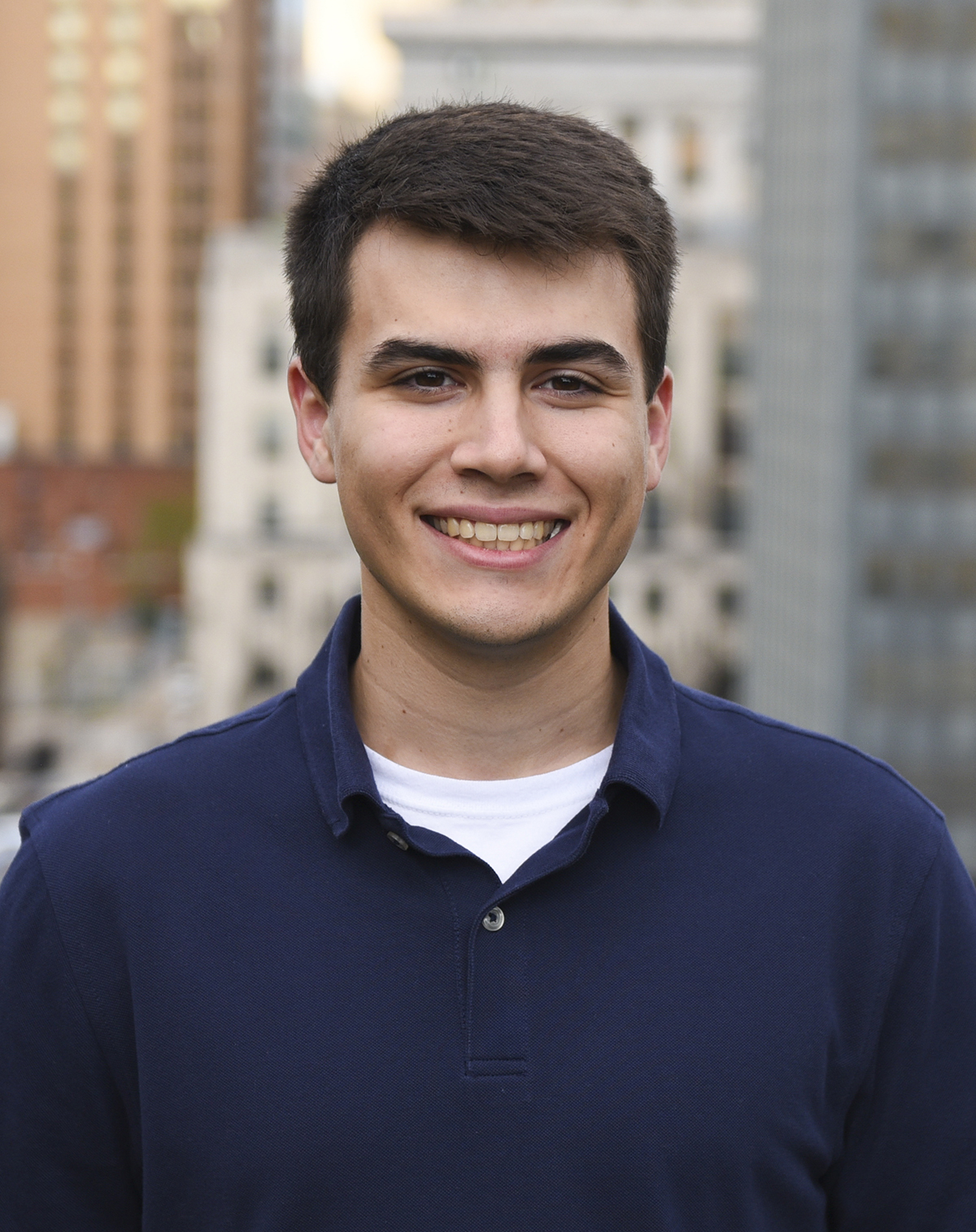 Business Analytics Required Courses
3 credit hours

In this course, students learn one or more popular business analytics software tools (e.g., Excel, SAS, R, Python, and/or Tableau), along with the ability to apply those tools in a business setting using a variety of problem-solving methods. Those methods include descriptive analytics (use of both visual and numerical methods of describing data), data extraction, data transformation, and data analysis with light programming. Lecture. Offered fall only.
3 credit hours

Business operations generate large amounts of data. Knowing how to extract, analyze, and interpret financial information is critical for effective decision-making. This course introduces strategies and methods for developing meaningful business intelligence to assist managers in making decisions in complex decision environments. Lecture. Offered fall only.

3 credit hours

The capstone for the Business Analytics co-major will have students use technical skills and communication skills involving significant data analysis. The capstone course will be complementary to the major capstones and the Business School capstone. The structure of this course will be determined by the course coordinator/course instructor. PR: BUBA 286, Lecture.
Curriculum and Course Descriptions; Electives
3 credit hours

In this course, students will explore the role of accountants as users, managers, designers, and evaluators of accounting information systems. Topics include the use and design of ERP systems and the design and implementation of internal controls.
3 credit hours

The course teaches students the skills needed to use Excel for data organization, filtering, representation, and analysis. The course employs analytic skills learned in principles of microeconomics, calculus, and statistics. Students will learn how to import, arrange, sort, categorize, manipulate, and represent data, how to conduct optimization and statistical analysis, and how to write macros for evolutionary computation. This course is not suitable for students who are unfamiliar with Excel. Prerequisites: ECON 201 and STAT 285. Lecture, Online. Offered irregularly.
3 credit hours

Econometrics is the application of statistical methods for the purpose of testing economic and business theories. This course will introduce students to the skills used in empirical research including, but not limited to, data collection, hypothesis testing, model specification, regression analysis, violations of regression assumptions and corrections, dummy variables and limited dependent variable models. Extensive focus will be on the intuition and application of econometric methods, and as a result, statistical software will be used extensively. Students will be required to complete an independent research project involving the application of regression analysis. Prerequisites: STAT 285 or MATH 302 or MATH 335 Lecture. Writing Enrichment. Offered fall only.
3 credit hours

In this course, students learn how to apply statistical and econometric tools in an attempt to forecast economic and business data. Drawing on techniques learned in Econometrics, students collect data, build forecasts, evaluate the forecasts, and apply economic theory and econometric techniques to refine the forecasts. Emphasis is placed equally on the student correctly performing and concisely communicating the forecasts.
3 credit hours

Properly managing inventory is critical to both goods and service industries. This course will introduce the inventory strategies for a wide range of supply chains and present a variety of inventory planning methods for materials and finished goods based on market demand, risk, and variability. Upon completion of the SCMG 610 course and this course, students will be prepared to take the first APICS Certified in Planning and Inventory Management (CPIM) exam. Offered every fall in hybrid and online modalities; pre-requisite: SCMG-614
3 credit hours

Research shows that business intelligence (BI) technology is evolving and that organizations on the cutting edge of these new trends can gain significant competitive advantage. Business intelligence is a set of methodologies, processes, architectures, and technologies that transform raw data (both internal and external to the organization) into meaningful and useful information. Simply put, the primary objective of BI is to support better business decision-making by exploiting relevant and timely information. Thus, BI systems can rightly be called a decision support systems designed to infuse more effective strategic, tactical, and operational insight into the decision-making process.
3 credit hours

Investments is a required course for the Finance major. A particular emphasis is placed on the theory behind constructing optimal investment portfolios and the implications this theory has for asset pricing. A second theme of the course is to examine why market prices are thought to be fairly priced or "efficient" versus the opposing view (behavioral finance) that questions investor rationality and, therefore, efficient market prices. Students use the technology in the Investment Strategy Institute. Prerequisite: FINC 313.
3 credit hours

Examines the methods used by business management to obtain the information needed to support marketing decisions: selection of target market, design of product, distribution, promotion, and pricing policy. These methods include exploratory (qualitative) research, conclusive (quantitative) research, sampling theory and application, and various statistical techniques used to support marketing research (regression, correlation, analysis of variance and contingency analysis).
3 credit hours
This course exposes students to the digital tools that support the sales and marketing processes. Topics discussed include CRM systems, social media, sales force automation, and content marketing.
3 credit hours

The purpose of the course will be to learn how to use digital and social media tools and analytics as a part of modern marketing strategy. Topics covered will include digital and social media marketing strategy, Google Analytics, organic and paid search, optimization (e.g., A/B Testing), and social media analytics including Facebook Insights. Students completing the course will be able to achieve Google Analytics Certification.
3 credit hours

This course will review the major SCM strategic, tactical, and operational information systems and technologies utilized by industry leaders to integrate SCM operations and enhance collaboration within and across enterprises. Through lectures and case studies, the course provides a review of basic information systems concepts, followed by the application of these concepts to the functions of SCM. The course will also provide students with hands-on experience using Enterprise Resource Planning (ERP) software as well as data analysis and visualization software. The course prepares students to take certification exams in Microsoft Excel and Tableau, and it counts towards the SAP student achievement award. Prerequisite: SCMG 267 with a grade of C or better
3 credit hours

Forecasting, production planning, and inventory management are central to the success of any firm. The main focus of the course will be on understanding how tools and techniques in these areas apply in a supply chain and how they can aid a manager in supply chain decision making to achieve a competitive advantage. Students will apply time-series and regression methods to produce forecasts, and they will learn how to make material and finished-goods inventory decisions in single- and multiple-period decision environments. Specific attention will be given to the precedence and dependence relations between hierarchical decisions within the manufacturing planning and control process.
3 credit hours

Develops analytical thinking skills and designed to make students better decision-makers. Provides students with the opportunity to identify, infer, analyze, and apply critical thinking and decision-making skills to an organization. Great emphasis is placed on preparing students to think like managers who can deal clearly, rationally, and creatively in a dynamic workplace. In addition, it addresses formal, optimal models as well as behavioral descriptive models. Students will consider risk, decision and outcome evaluation, and assessment of arguments on opposing sides. Equips students with concrete skills in critical thinking and decision making that will allow them to identify, interpret, evaluate and solve organizational problems, as well as provide necessary strategic direction.