Economics
The discipline helps you understand what motivates people and how often-conflicting values affect behavior in the marketplace. From individuals to groups, from corporations to governments, people behave differently, and a well-trained student of economics accurately can analyze those differences and their effects.
The curriculum is steeped in data analytics. Economics majors take a number of upper-level courses in data analytics including two courses in Econometrics that require students to complete several rigorous research projects.
Our economics graduates are sought after by graduate schools because of their intensive quantitative training and research experience. Employers seek out the students because of the depth of their critical thinking and the strength of their core content knowledge.
Program Information
Or curriculum is steeped in data analytics. Economics majors take a number of upper-level courses in data analytics including two courses in Econometrics that require students to complete several rigorous research projects.
Program Type
Major, Minor
Academic Department
Economics and Finance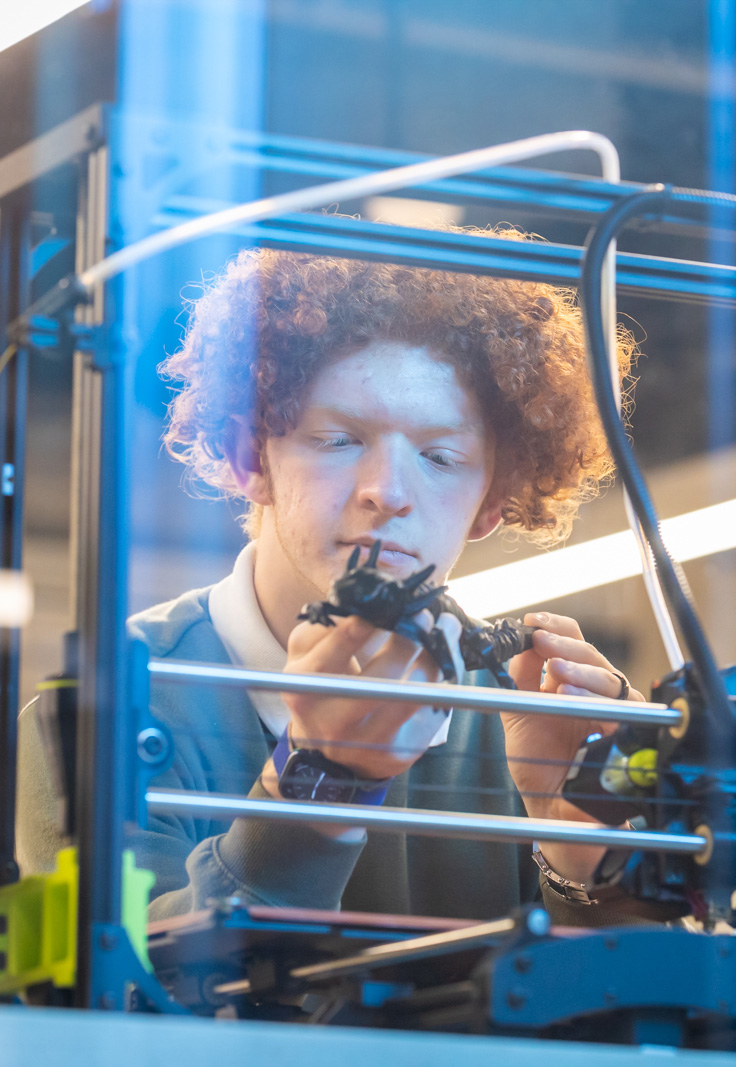 Economics Minor
Required Courses
Does not include Business Core Classes
Any four (4) Economics courses at 300 level or above
Students are encouraged to meet with their Student Success Coach for specific information.
This course introduces students to the way in which a free market economic system resolves the basic social questions of what goods and services to produce, how scarce resources are organized to produce these goods, and to whom the goods are distributed once they are produced. Students will explore the components of the market system, supply and demand, and how they interact under conditions ranging from perfect competition to monopoly. Market failures and their remedies are also examined.
This course introduces students to the basic economic principles of the aggregate economy. Students will explore the determinants of, and relationships among, the level of Gross Domestic Product (GDP), unemployment, inflation, foreign trade and interest rates. In addition, various theories of the role of fiscal and monetary policy to promote stabilization will be addressed.
The purpose of this course is to develop the analytical skills required for dealing with problems of economic behavior and resource allocation, along with an appreciation of the methodological issues involved in modern economic analysis. The course covers the traditional body of microeconomic theory, including: utility theory and consumer behavior, the analysis of production and the behavior of the firm, coordination in product and factor markets under perfect competition, and the impact on market operations of monopoly, imperfect competition, externalities, asymmetric information, and public goods. Prerequisites: ECON 201 and MATH 111 or MATH 115
This course provides the advanced economic student with a rigorous set of tools with which to evaluate the performance of the U.S. economy, both as a closed entity and as member of the global economy. On the theoretical side, the course evaluates competing theories of income, inflation, and employment. Prerequisites: ECON 201 and ECON 202
Individuals in society today interact with sports as participants, fans and consumers. As such, sports markets have become an increasingly popular venue for economic research. This course will focus on the unique issues of the economics of sports. Using microeconomic theory and statistics, we will be considering, among others, the following topics: Price theory with regards to ticketing, local public finance with regards to stadium financing and event hosting, competitive balance, and wagering market efficiency. Prerequisite: ECON 201
This course is an analysis of the principles of wage and employment determination in the U.S. economy under nonunion conditions as well as under collective bargaining arrangements. The factors underlying labor demand and supply are studied with an emphasis on earnings differentials across different education, age, gender, race/ethnicity groups. Issues of labor market discriminations are also analyzed. Prerequisite: ECON 201
This course focuses on specific current economic issues. The course and its content vary. For example, topics might include the federal budget deficit, economics and politics, or global economic changes.
This course introduces the ways in which economic theories and scientific methods used in economic research are applied to understand and solve environmental problems, including climate change, ozone depletion, global warming, air and water pollution, problems of solid and toxic wastes, sustainable development and international trade. The course investigates why markets can fail when the environment is involved (externalities and common property resources), the possible policy tools that can correct the market failure, and how we determine the optimal level of pollution and choose policies that efficiently achieve it. The course evaluates different regulatory instruments for controlling pollution such as emission taxes and subsidies, tradable permits and pollution standards; and discusses the targets for environmental policy and their impact on resource allocation. In this course, the analytical tools such as risk assessment, cost-benefit analysis for environmental decision-making and various valuation techniques to investigate effects from changes in environmental quality will be introduced. Prerequisite: ECON 201
This course will cover issues in international trade and international development. The first half of the class will cover basic international trade theory as well as international trade policy. The remainder of the class will cover international development and take a broad look at current issues in the field. Topics that will be covered may include the role of policies, institutions, culture in fostering economic growth, as well as issues concerning spontaneous versus planned growth and entrepreneurship. Prerequisite: ECON 201
This course teaches students how to apply economic principles in order to analyze and evaluate public policies, taxes, and expenditures. Because value judgments are implicit in any type of policy analysis, students will be encouraged to consider the equity-efficiency tradeoff associated with many public policy decisions. Prerequisite: ECON 201
Econometrics is the application of statistical methods for the purpose of testing economic and business theories. This course will introduce students to the skills used in empirical research including, but not limited to, data collection, hypothesis testing, model specification, regression analysis, violations of regression assumptions and corrections, dummy variables and limited dependent variable models. Extensive focus will be on the intuition and application of econometric methods, and as a result, statistical software will be used extensively. Students will be required to complete an independent research project involving the application of regression analysis. Prerequisites: STAT 285 or MATH 302 or MATH 335
In this course, students learn how to apply statistical and econometric tools in an attempt to forecast economic and business data. Drawing on techniques learned in Econometrics, students collect data, build forecasts, evaluate the forecasts, and apply economic theory and econometric techniques to refine the forecasts. Emphasis is placed equally on the student correctly performing and concisely communicating the forecasts. Prerequisite: ECON 481W
The purpose of this course is to sharpen the students' independent research skills utilizing all of the concepts, tools and techniques learned throughout the economics major. The course focuses on choosing research topics, framing research questions, developing research strategies, collecting data, writing reports, and presenting results. During the term, students undertake a substantive independent research project culminating in both a formal written paper and an oral research presentation to the economics faculty. By permission only.