Doctor of Osteopathic Medicine (DO)
You want to improve health equity and access to care for your community as a physician-leader. Duquesne's Doctor of Osteopathic Medicine (DO) program focuses on a culture of wellness and preventative medicine for everyone.
It's not just the methods; it's a mindset.
Built on Duquesne's 145-year legacy of serving others, here you will:
Build medical skills to prevent, diagnose and treat a wide range of health conditions from supportive faculty, who will help you reach your bigger goal of becoming a physician.
Be prepared with curriculum that integrates scientific and clinical learning and diversity, equity and inclusion to better serve diverse communities.
Train in a new campus building and the latest in medical technologies, including a simulation hospital and HoloAnatomy lab.
Develop osteopathic manipulative medicine (OMM) techniques with hands-on learning opportunities, starting in your first year.
Learn patient-centered clinical skills at various urban and rural clinical community partners and gain a global perspective with international medical service trips and clinical rotations.
Program Information
A DO degree from Duquesne University in Pittsburgh, PA will prepare you to be a physician-leader to champion health equity in medicine.
Apply Today
We are looking for future physician-leaders with hearts for social justice, health equity and community service who will affect positive change in health care for everyone. We encourage you to apply. -Dean Kauffman
Pathway Programs
Duquesne offers two pathway programs for students interested in advancing to medical school.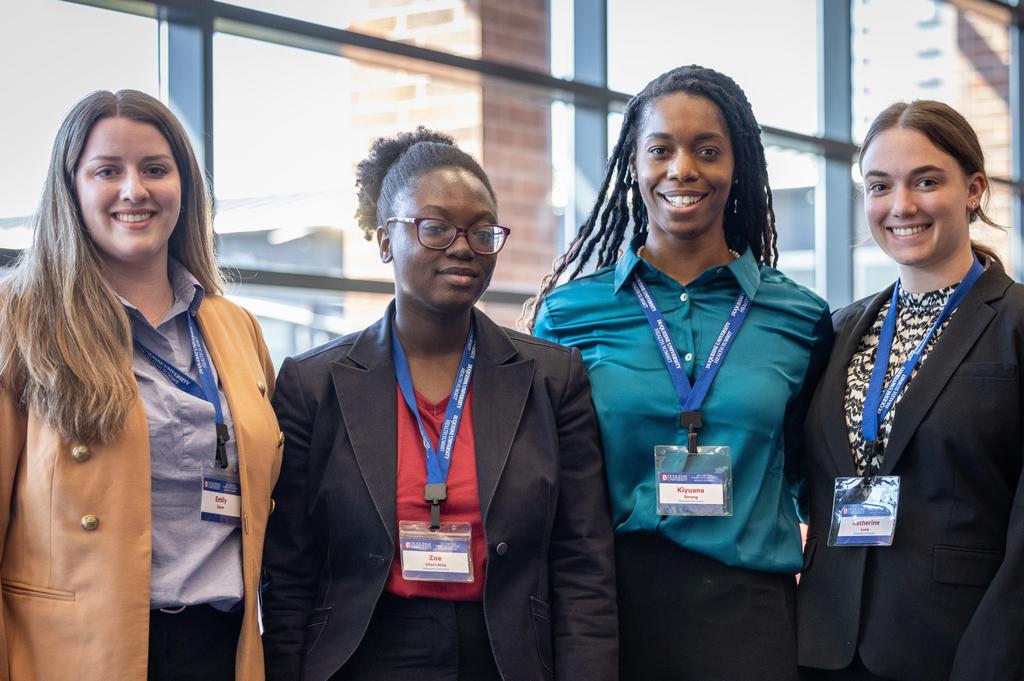 Master's in Biomedical Sciences (MBS) – Graduate
You'll have a competitive edge and be prepared to demonstrate your ability to succeed in medical school or any health profession with an MBS degree. The 10-month, accelerated residential MBS program is for graduate students who have completed an undergraduate degree in the life sciences. The program covers the majority of the first semester of the medical school curriculum and features anatomy instruction with HoloAnatomy technology, physiology, pharmacology, pathology, microbiology, immunology, biochemistry and evidence-based medicine.
Learn More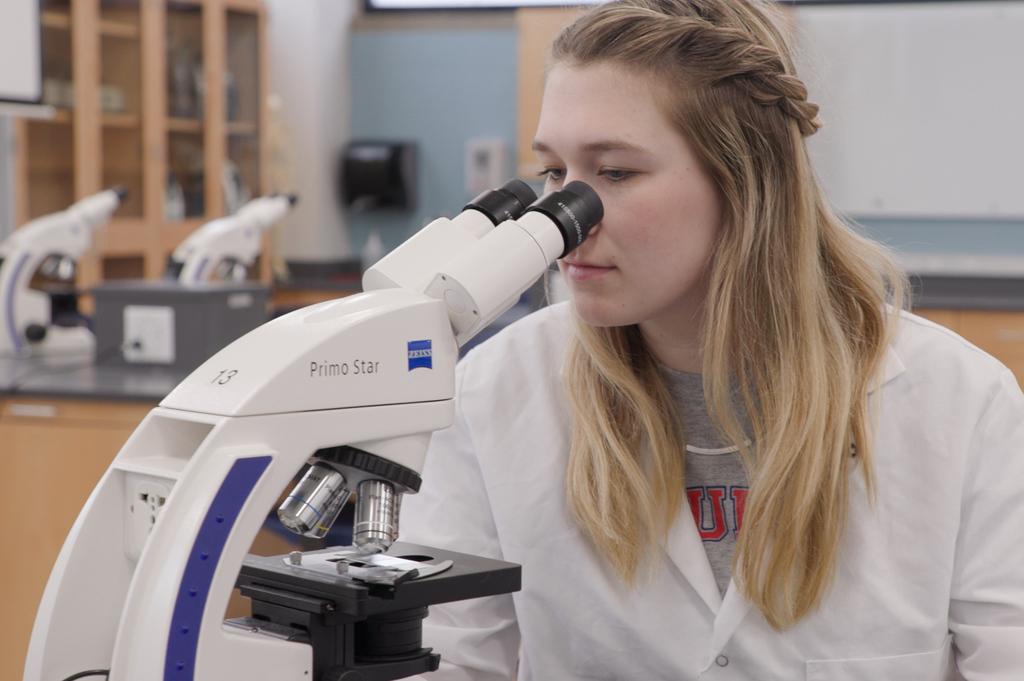 Early Assurance Program (EAP) – Undergraduate
The EAP is for Duquesne undergraduate first-year students interested in becoming physicians. Students must have high academic records of success and be admitted to a Duquesne academic major in Biological Sciences, Biochemistry, Pharmacy or Health Sciences, as well as our Pre-Medical and Health Professions Program (PMHPP). The program prepares students for the MCAT and medical school application process.
Apply by Nov 15
Contact Us
You have plans for medical school and we can help you get there. Contact us directly with any questions about the program or admissions process.
The DO Curriculum
You'll be prepared for anything because your curriculum will integrate scientific and clinical learning across all four years, beginning with foundational knowledge that progressively focuses as you identify and develop your professional goals.
During your first two years you will train in patient care, including family medicine, pediatrics, internal medicine and surgery, among others. Your training will include:
Hands-on skills development in our state-of-the-art simulation hospital
Clinically-oriented anatomy coursework using HoloAnatomy, as well as ultrasound and diagnostic radiography imaging
Intensive cadaver-based dissection early in year 1
Year 2 coursework with an intensive four-week board prep study program to prepare you for the COMLEX-USA Level 1 and USMLE Step 1 exams
Independent learning, lectures, team-based and case-based group work
Your third and fourth years will focus on more intensive hands-on clinical training in the Medical School's simulation hospital, as well as in our urban and rural clinical partner facilities across Pennsylvania, Ohio and West Virginia. To help you prepare for final examinations, assessments follow each rotation.
Curriculum
Duquesne's medical school curriculum meets all Commission on Osteopathic College Accreditation (COCA) guidelines.
Human Anatomy
Cell and Molecular Biology
Genetics
Physiology
Foundations of Immunology
Foundations of Microbiology
Foundations of Pharmacology
Foundations of Pathology
Integument System
Musculoskeletal Medicine
Neurosensory System 1: Peripheral Nervous System
Neurosensory System 2: Central Nervous System
Behavioral Health/SDOH
Osteopathic Manipulative Medicine 1 & 2
Clinical Skills 1 & 2
Foundations of Medical Research 1 & 2
Professional Medical Practice 1 & 2
Cardiovascular System
Respiratory System
Nephrology
Hematology, Oncology, Immunology
Endocrine System
Gastrointestinal System
Reproductive Health, Urology
Medical Knowledge Integration (COMLEX-USA Level 1 & USMLE Step 1 prep program)
Osteopathic Manipulative Medicine 3 & 4
Clinical Skills 3 & 4
Foundations of Medical Research 3 & 4
Professional Medical Practice 3 & 4
Simulation (4 weeks)
Internal Medicine 1 & 2* (8 weeks)
Medical Selective (4 weeks)
Surgery* (4 weeks)
Obstetrics/Gynecology* (4 weeks)
Pediatrics* (4 weeks)
Psychiatry* (4 weeks)
Family Medicine* (4 weeks)
Rural/Underserved/International (4 weeks)
Med-Surg Selective (4 weeks)
Professional Medical Practice 5 & 6 (44 weeks)
* Denotes Core Rotation
Medicine Selective 1 & 2 (8 weeks)
Primary Care Selective (4 weeks)
Surgical Selective (4 weeks)
Geriatrics* (4 weeks)
Emergency Medicine* (4 weeks)
Electives 1, 2, 3 & 4 (16 weeks)**
Transition to Residency 1 & 2 (41 weeks)
* Denotes Core Rotation

**One elective should be a sub-internship in the specialty the student plans to go into

You understand the importance of research and how it contributes to the greater good. We do, too, and our faculty will encourage you to join them in conducting and participating in research and other scholarly activities in biomedical, clinical and translational research. By doing so, you not only contribute to the larger body of scientific and medical knowledge of our community, but you improve your application for residency positions.
DO Program FAQs
Here are the answers to some frequently asked questions that you may find helpful. Please let us know if you have any others.
Duquesne's Medical School will enroll its first class in 2024 with 85 students.
Enrollment will climb to 127 students for our second class, matriculating in 2025.
Full DUQCOM enrollment for the third class in 2026 and beyond will be 170 students.
Tuition is $61,000 per year for Fall 2024; Scholarships are available
Please check with DUQCOM for FAFSA school code
Yes, we will offer an Early Decision Admissions Track (EDT), and an applicant's preference for being considered for early admissions can be designated on the secondary application. Interviews for early admissions begin in July of the year prior to matriculation.

EDT Requirements

Dependent on class availability and in limited cases, students who would like to transfer to DUQCOM may be accepted if they have:
Advanced academic standing from other accredited US medical schools.
Good academic standing with compelling circumstances and qualifications.
Successfully completed all requirements of the first two years of the curriculum.
And, if transferring from an allopathic medical school, achieved an acceptable level of competency in osteopathic philosophy, training and manipulative medical techniques prior to transfer approval.
Yes, DUQCOM is a professional school and members of our community represent the Medical School, the University and the profession. It is the expectation that all students, faculty and staff maintain professionalism in their appearance, hygiene and behavior.

Your medical school classes start every July. The incoming cohort will start with a two-day orientation program prior to classes beginning.
Most courses follow an A-F grading scale, with 70% considered passing.
Several courses are offered on a pass-fail basis.
Clinical rotations are graded on the conventional honors, high pass and pass scale.
MS1 and MS2 students must maintain a minimum required attendance of 80% of all lectures in each course, and 100% attendance for a number of learning activities including laboratory sessions, group- and team-based learning activities, clinical skills and clinical application sessions, simulations, and testing.
MS3 and MS4 students are required to attend all clinical rotation activities, exams, and DUQCOM educational sessions.
We are here to help! The DUQCOM has a multi-layered plan for supporting students both academically and emotionally, consisting of a peer tutoring program, faculty and course directors, assigned biomedical and clinical faculty advisors, a Department of Academic Excellence, and resources on campus for support of physical and emotional wellness.

DUQCOM will follow an open-door policy so that students will have easy access to the support and guidance they need to feel successful in the program. Additional physical and emotional health services are available both on- and off-campus, on a 24/7 basis, to best meet the needs of our students.

In addition, each class is divided into learning communities that are meant to provide a more individualized experience and supportive environment for our students to engage with the material and one another. These communities provide long-term mentoring relationships with faculty members–including not only physicians, but also basic science and librarian mentors–to assist students in their growth.

DU Health & Wellness