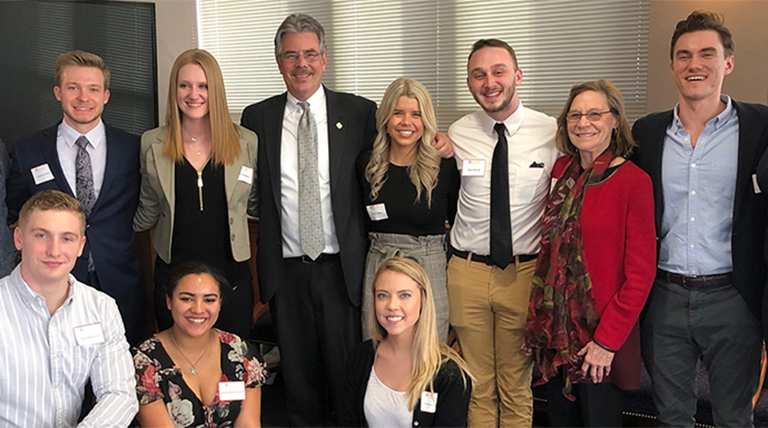 The Dean of Students Office plans Orientation, which is held in August immediately before the first day of classes. The event introduces 1L students to academic expectations and student life at the Thomas R. Kline School of Law of Duquesne University.
The program features presentations and social events including:
An introduction to 1L studies
Professionalism and ethics presentations
Meet your section sessions
Legal research and writing small groups
Dean's reception for students
Student Organizations fair
Orientation Schedules
Save the dates for Orientation 2023 - Thursday, August 17 - Friday, August 18
Dress code is business casual.

All Orientation information is maintained on a Canvas site to which all incoming 1L's have access. Please email kwisnekFREEDUQUESNE if you did not receive an invitation to join the Canvas Orientation site.
Registration and Registrar Information
Incoming students are registered for the first-year curriculum by the School of Law Registrar's Office.
After matriculation, students must review their contact and emergency information and provide updates as needed. It is very important for the University and the School of Law to be able to reach students during their three or four years of law school.
Once students have matriculated, their records are no longer in the Admissions Office. Therefore, questions regarding records or legal education should be addressed to the Associate Dean of Students or the School of Law Registrar's Office.