Tuition
View current graduate tuition rates.
Tuition Discounts
We offer a variety of opportunities for professional nurses to save 30% - 55% on tuition. (Please note: any tuition discounts that graduate students receive are not applicable to study abroad courses. The Doctor of Nurse Anesthesia Practice program is not eligible for tuition discounts.)
Corporate Tuition Deferments
Duquesne University offers Corporate Tuition Deferment, a program whereby tuition payments are deferred until after grades are posted. To receive a corporate deferment, you must submit a letter on official letterhead from your company (from the HR department or a direct supervisor) to the Student Accounts department stating that the student is an employee and is entitled to tuition reimbursement from the company. Corporate deferment letters should be sent to Karen Hartupee at hartupeekFREEDUQUESNE or fax (412) 396-5958.

This letter is required at the start of every semester—fall, spring and summer—which can be emailed or faxed to the Student Accounts department. You must enroll for the corporate deferment payment plan through the University's payment system. There is a $35.00 enrollment fee each semester you enroll in the deferment plan, and you will be able to defer your tuition until approximately four weeks after the end of the 15-week semester.

Once Student Accounts receives the company letter, they will code it accordingly, which allows you to enroll in the corporate deferment payment plan. E-bills are created and available through the University payment system, and you will receive a notice when payment is due.
Duquesne University Financial Aid
The University Financial Aid Office (412) 396-6607 has information about Stafford Loans and other financial aid programs for which you may be eligible.
In addition, Duquesne University is honored to serve those who have served their country and offers a variety of programs and resources for military and veteran students.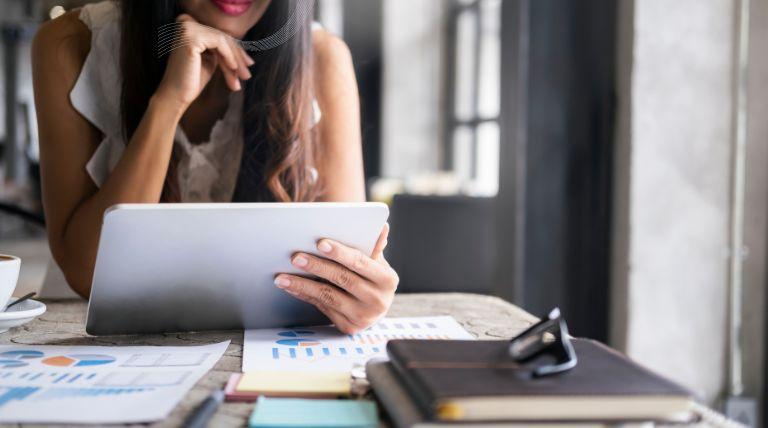 PhD Program Scholarships
Two $17,000 new student scholarships are available. Students who are accepted, deposited and enrolled in the PhD in Nursing program are eligible to apply.


PhD Student Professional Development Fund
As a welcome to newly enrolled PhD students, the School of Nursing supports students' future scholarship by providing a one-time $2000 award to be used for professional development activities such as:
Professional memberships, conference registration, software, publication costs, trainings, research expenses, purchase of books (excluding course texts), and consultation services.
Students are asked to submit a report of expenditures once a year to the Associate Dean for Research at the School of Nursing, Dr.%20Melissa%20Kalarchian.
Funds must be expended prior to the student's doctoral dissertation defense.
Nurse Faculty Loan Program (NFLP)
Nursing School Provides Most NFLP Loans to Future Nurse-Educators in PA
The School of Nursing administers a high volume of low-interest loans to future nurse educators through the Nurse Faculty Loan Program (NFLP), a federal program created to help address the nursing shortage.
Since 2004, the University has been awarded Nurse Faculty Loan Program (NFLP) funding from the Health Resources and Services Administration (HRSA). The NFLP provides funding to meet the demand for nurse faculty and remove major barriers to accepting as many qualified nursing students as possible, thus alleviating the country's nursing shortage.
The School of Nursing has been able to make loans to select full-time and part-time students to complete their education. Students currently employed as nurse faculty or who are planning to assume a nurse faculty position in a school of nursing upon graduation are eligible. NFLP loans will be forgiven or canceled if the student completes educational coursework in their program (minimum of 3 credits) and fulfills an obligation to work as nursing faculty. Eighty-five percent of a student's loans can be canceled over a four-year period. The loan cancellation takes place in increments of 20% per year for the first three years and 25% for the fourth year. Students may apply for funding when the call for applications is released during the summer. Awarded students may receive funding of up to $35,500 per year for a maximum of five years. Details are available through the Office of Student Affairs.
Eligibility criteria

Full-time (6 credits or more) or part-time students in the PhD or DNP programs who are currently faculty or are planning to become faculty upon completion of their program. MSN and Post Master's Certificate students are not eligible.
Student must be enrolled two out of three semesters of the academic year.
Good academic standing - 3.0 QPA or above.
Eligible to work in the United States.
Graduate Research or Teaching Assistantship
Each fall and summer semester, MSN, PMC, DNP and PhD students have an opportunity to apply for a position as a graduate assistant (GA). The focus of this position is to provide support for designated faculty, primarily with their teaching and/or research responsibility. Assistantship is a mechanism for graduate students to receive recognition on their transcript for teaching assistant or research assistant positions in the School of Nursing.
A GA designation is based on the primary work assignment and fewer than 6 credits per term status (part time). A GA is an employment arrangement in which bi-weekly timesheets must be completed and submitted to the Administrative Assistant to the Graduate Program Chairs (AAGPC) for processing on the dates requested.
This work can be accomplished at a distance or in person (on campus), depending on the availability of the student and nature of the work. The application, placements and evaluation of the GA process are managed by the AAGPC. The supervision of the GA is provided by the assigned faculty member to whom the GA is directly responsible.
Graduate assistantship positions are handled by the Chair of Advanced Role and PhD Program. Students may apply for positions when they are announced via email. Once a student is awarded a graduate assistantship, their graduate advisor is notified and will process registration accordingly. This process cannot be completed by the student through Self Service Banner.
Students who are awarded assistantships will also be registered for Assistantship FT (full time) or Assistantship HT (half time) in the semesters that the position is awarded. Assistantship FT is equivalent to six or more hours of work per week per semester while Assistantship HT is equivalent to at least three hours but fewer than six hours of work per week per semester. There is no fee or credit amount associated with Assistantship FT or HT. It is a designation that will allow students to receive recognition for their work as a teaching or research assistant.
Students enrolled less than full time in coursework (HT) who are also awarded a teaching or research assistantship (at least HT) may combine the two designations to earn a full-time status.
Application Details
Students who wish to serve as a GA during the summer semester would have to apply during the spring semester.
Students who wish to serve as a GA during the academic year (fall and spring semester) would have to apply during the summer semester.
There is at least a one semester delay in eligibility based on the admission cycle. Meaning, students admitted in the summer will have to wait until the fall to apply. Students admitted in the fall will have to wait until the summer to officially apply; however, there may be spring openings.
Applications are submitted via an online survey link. This link will come from the AAGPC via email during the summer and spring semesters.
Students have an option of five or 10 hours per week during the academic year (fall and spring semesters), and an average of six hours per week during the summer semester.
Students who serve as a GA will receive tuition and salary benefits.
In accordance with the University withdrawal policy, if a student relinquishes their teaching or research assistantship position before the end of the semester, the appropriate withdrawal paperwork must be completed and the student's registration will be updated.
Questions?
Contact Michelle Rodriguez at (412) 396-5878 or rodriguezm1FREEDUQUESNE.
Organizations that Fund Graduate Students' Education
Additional Financial Resources