The Eighth Annual Presidential Conference on the Integrity of Creation: Action for Sustainable Development Goals
March 28-29, 2023, Duquesne University | Power Center
This eighth conference focuses on the topic of Action for Sustainable Development Goals, recognizing the challenging deadline of 2030 to meet the United Nation's Sustainable Development Goals. The interdisciplinary conference invites participants from different disciplines to engage in civil discourse on a different topic each year. The format of the conference includes workshops, presentations, and posters (see the Conference Schedule when posted).
The conference series was commissioned by former President Charles J. Dougherty as an endowed academic event. Current University President, Ken Gormley, continues to inspire excellence in support of the Spiritan mission as the conference series develops.
The conference has three goals:
Provide a scholarly opportunity to engage established and emerging research on the conference topic
Foster interdisciplinary discourse on each topic, such as science, health, philosophy, religion, and policy
Enlighten public awareness and discussion of the conference topic
2023 Submission Guidelines
Guidelines for Posters & Presentations
Guidelines for Essay Submissions
Accessing Past Conferences
Speakers
Kate M. Nelson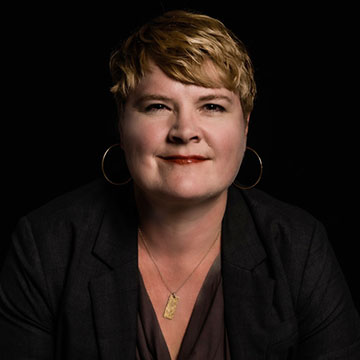 Kate M. Nelson is the Campus Director of Sustainability, University of Minnesota-Twin Cities (as of January 9th). Ms. Nelson has recently stepped into the sustainability leadership role at the U of M in early 2023. She was the first Director of Sustainability in the University of Wisconsin System at UW-Milwaukee, completing a fifteen-year tenure launching and serving in that role. While achieving great strides in climate action planning, energy savings, stormwater management, city transportation planning, and resource management overhauls, the real pride of her work is connecting sustainability initiatives to deep equity work and student need. Her previous research in the sustainable development of Costa Rica, Romania, and Cuba has influenced and aligned her strategies for environmental policy and strategy. Kate holds an MS in Conservation Biology and Sustainable Development from the Nelson Institute of Environmental Studies of UW Madison, as well as a BA in Conservation and Environmental Science from UW-Milwaukee and a previous BA in Theatre and Writing from Cardinal Stritch University.
Presentation:
Date: March 28, 2023, 6:00-7:30pm
Title: When Science & God Agree- It's Ok to Make the World a Better Place
Facilitator: Professor Sarah Wright, PhD, Department of English, Duquesne University.

Abstract:
Crack open any science textbook and you'll see the perils of our oceans, ecosystems, and humanity as we know it. Slip open your sacred script and you'll read instructions to love your brother, feed the hungry, and be good stewards of God's creation. The very act of building healthy soil submits to both. Working to provide clean water for all means being a good steward while also loving all our brothers and sisters. So why the disconnect? Why and how have politics and our culture divided science and religion? The pandemic brought the scientific method right into the morning news. The very process that shows a warming world is misinterpreted, dragged through social media mud, and has left many doubtful. Does that leave us simply to our "beliefs"? Or is it possible to seek scientific discovery while also caring for our world through faith?
The U.N.'s Sustainable Development Goals set a vision for a world that is Just and Hospitable as the world warms. Perhaps it even sets a vision for how we thrive instead of just survive. By understanding the tools of divisiveness and its history, our physical & cultural barriers, and fear mongering, we can see how the world has tried to stage science and religion against each other. When in fact science can simply cue us into the message of where and how to act. Copyright © 2023.
Jeremy Chow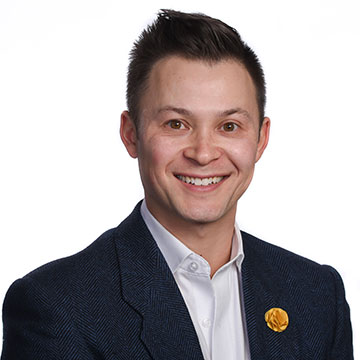 Jeremy Chow is an assistant professor of English at Bucknell University, which occupies the ancestral territories of the Susquehannock peoples. His research explores the intersections among the environmental humanities, gender and sexuality studies, and literature and media. He is the editor of Eighteenth-Century Environmental Humanities (Bucknell 2023) and the author of The Queerness of Water: Troubled Ecologies in the Eighteenth Century (University of Virginia 2023). During the 22-23 academic year, Chow is on fellowship supported by the Institute for Citizens and Scholars and the Mellon Foundation.
Presentation:
Date: March 29, 2023 (time announced later).
Title: Noli Me Tangere: Touching between Species.
Facilitator: Professor Daniel P. Scheid, Department of Theology, Duquesne University.
Abstract: In response to sites like petting zoos, touch tanks, and interspecies entertainments of all sorts, this presentation asks: what does it mean to touch another species? What are the political and ethical dimensions of the human-animal contact zone? How do we think of these sites as sustaining animal populations and conservation efforts? I examine a variety of living museums, media, and news blurbs that speak to a larger cultural fascination with physical contact among species as somehow educational, innocent, and beneficial while simultaneously traumatic and relational. Touch as entertainment enrichment reveals the insidious ways that human domination operates over nonhuman species with the presumption (or negation) of consent. Insofar as environmental and conservation sustainability goals rely on these tactile interactions (as these sites proffer), then by critically investigating these living museums we can query how the emphasis on touch between species troubles repeated calls for sustainable, planetary living for all, not just humans.
Jennifer Dodson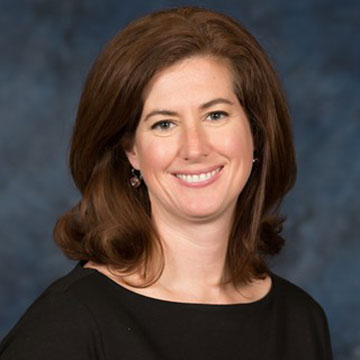 Jennifer Dodson is PPG director, global customer sustainability. Jennifer is responsible for leading the development of the company's strategy for customer sustainability. She guides a team of global sustainability business partners who are embedded in each of PPG's nine businesses, who are tasked with creating differentiated value and driving growth through sustainably advantaged products and solutions. Jennifer also implements and improves processes that integrate sustainability in all aspects of the product life cycle, including innovation through commercialization and sales, and driving strategy toward a more sustainable portfolio. She assumed this role in August 2022.

Prior to this role, Jennifer served as PPG director, market driven innovation (MDI), where she led the strategic vision and development of a global capability that leverages the company's scale to identify new customers, new markets and new revenue streams. ​She also previously held positions in PPG's refinish and architectural businesses. Prior to joining PPG, Jennifer had more than 15 years of consumer product and brand management experience through her previous roles at DelMonte Foods, Johnson & Johnson and AT&T.
Jennifer is an avid believer in creating pathways that promote diversity, equity and inclusion and enable career mobility for women. She currently chairs the PPG United Way Women's Leadership Council and serves on the national diversity, equity and inclusion advisory council of a leading panhellenic sorority. Jennifer was an active member of PPG's Women's Leadership Council, most recently serving on the organization's steering committee. She also served as Board President for Dress for Success – Pittsburgh.

A native of Pittsburgh, Jennifer earned a bachelor's degree in journalism from Indiana University and a Master of Business Administration from the University of Pittsburgh. She lives in Wexford with her husband, daughter and two furry children.
Presentation:
Date: March 29, 2023, 6:00-7:30pm
Title: Collaborating to Tackle Today's Climate Crisis: Must Do Actions to Drive Sustainability Throughout the Value Chain.
Facilitator: Professor Robert Sroufe, Thomas J. and Marie C. Murrin Chair of Global Competitiveness, Palumbo Donahue School of Business, Duquesne University.
Abstract: TBA
IOC Conference Schedule, March 28-29, 2023.
Power Center, Duquesne University
Tuesday March 28
6:00-7:30pm. Opening Plenary Presentation.
Kate M. Nelson, Campus Director of Sustainability, University of Minnesota-Twin Cities.


Presentation Title: When Science & God Agree- It's Ok to Make the World a Better Place.
7:30pm. Conference Social, Shepperson Suite.
Wednesday March 29
9:00-9:50am. Student Plenary Session Presentations.
10:00-10:50am. Student Plenary Session Presentations.
11:00-11:50am. Student Plenary Session Presentations.
11:50am. Lunch Boxes for subsequent Plenary Sessions.
12:00-12:50pm. Student Plenary Session Presentations.
1:00-1:50pm. Student Plenary Session Presentations
2:00-2:50pm. Plenary Presentation.
Jeremy Chow, Assistant Professor of English, Bucknell University.


Presentation Title: Noli Me Tangere: Touching between Species.
3:00-3:45pm. Student Plenary Session Presentations.
3:45-4:30pm. University Sustainability Committee, Public Meeting.
6:00-7:30pm. Closing Plenary Presentation.
Jennifer Dodson, PPG Director, Global Customer Sustainability.


Presentation Title: Collaborating to Tackle Today's Climate Crisis: Must Do Actions to Drive Sustainability Throughout the Value Chain.
7:30pm. Conference Social, Shepperson Suite.
Sustainability & AASHE
AASHE is the Association for the Advancement of Sustainability in Higher Education.
Duquesne University is a Host Institution at the AASHE virtual Conference, Oct. 18, Oct. 26, and Nov. 3, 2022.
This affiliation provides current DU faculty, students, and staff (requiring duq email addresses) free registration for the annual virtual conference on Oct. 18, Oct. 26, and Nov. 3, 2022.
AASHE Conference, DU Host Institution, Free Registration
This year's Global Conference on Sustainability in Higher Education is a virtual conference taking place on three separate dates - Oct. 18, Oct. 26, and Nov. 3, 2022. GCSHE offers 3 full days of live content and networking, plus eighty days of on-demand access (through December 31). As a Host Institution, we have 100 registration passes for our campus only and unique opportunities to be recognized for our commitment to sustainability. Sign up using the instructions below to gain free access to this great event:
Register

If you are a Presenter or Student Presenter, use the Presenter Access Code provided in your acceptance email. You will need to add a ticket to your registration first to be prompted for your Presenter Access Code.
Fill out all the relevant fields.
Use your institutional email address only. The Discount Code is linked to our institution's email domain ( @duq.edu ). Other email addresses (such as Gmail, Outlook, or Yahoo) will not work with the Discount Code and will be deleted.
After entering your ticket, but before clicking Checkout, enter the following Promotional Code and hit Apply: DuqUniv15282
This will drop your total to $0.00.
Complete your registration.
The registration deadline is November 3, 2022, at 11:59 pm ET


If you have any questions or concerns, please reach out to Ercan Avci at avcie@duq.edu.