General Engineering
Duquesne University's General Engineering program offers a dynamic educational experience characterized by a strong track record of success and a commitment to ethical decision-making. With a focus on building a solid foundation in engineering, the program provides students with valuable guidance and hands-on experience.
As a nationally ranked research institution, Duquesne offers a wide range of opportunities in the sciences and engineering. The focused class sizes ensure that you have easier access to faculty and resources, making it easier for you to pursue challenging opportunities that may be harder to find in larger programs.
Early on, you will have access to project design spaces and labs, allowing you to develop practical skills and produce high-quality work. The dedicated faculty, with decades of experience, are here to offer you support and accessibility to help you make meaningful progress in your academic journey.
Duquesne University strikes a perfect balance between providing you with diverse opportunities and maintaining a close-knit community. This means you can access world-class faculty and facilities while forming lasting friendships. This combination of resources equips you to delve deep into your studies and graduate well-prepared for various career paths.
Program Information
Our General Engineering program offers a comprehensive education, blending theory and hands-on experience to prepare students for a wide range of engineering disciplines.
Academic Department
Physics
Required Credit Hours
123 or 124
I Can Help You Reach Your Bigger Goals!
Contact me, your Enrollment Coordinator, to get started on your general engineering path.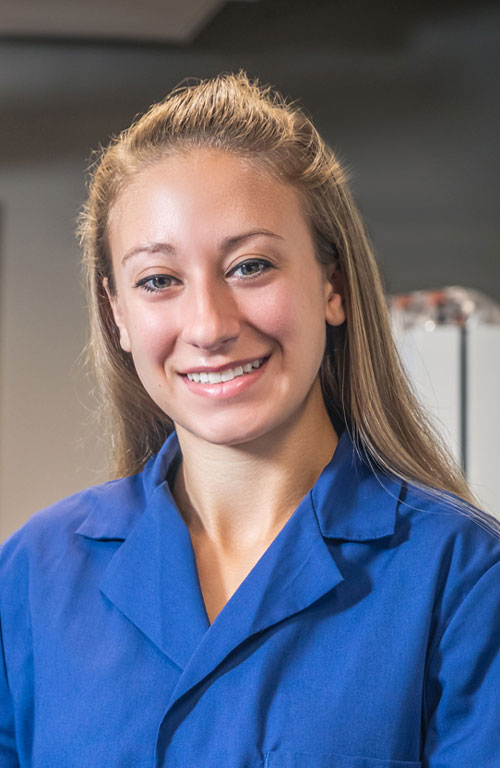 More About Tori
Featured content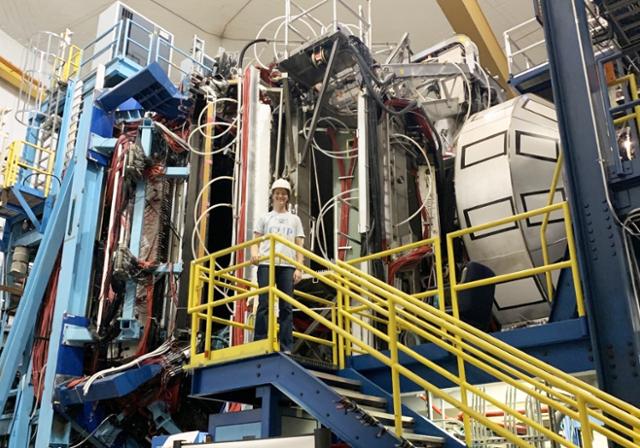 Community-Engaged Learning
The General Engineering program emphasizes community engagement through science-based projects and collaborations with regional employers, enabling you to make a positive impact on the lives of people locally and globally.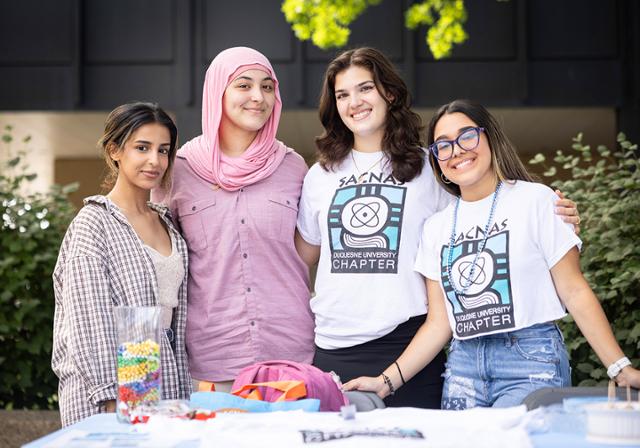 Student Organizations
You can explore your interests through approximately 14 student organizations, which are open to science and engineering majors. These options include joining the American Chemical Society, the Biomedical Engineering Society, the Society of Women Engineers, and the Multicultural STEM Group, among others, to connect with like-minded peers and pursue your passions.
Curriculum
This is the curriculum for the general engineering program.

Fall Semester (17 credits)
Research & Info Skills (1 credit)
Gen Chem 1 (5 credits)
Calculus I (4 credits)
Gen. Anal. Phys 1 (4 credits)
Intro to Eng. (3 credits)
Spring Semester (17 or 18 credits)
Writing Analysis (3 credits)
Math/Sci Elec (3 or 4 credits)
Calculus 2 (4 credits)
Gen. Anal. Phys 2 (4 credits)
Comp. Prog. (3 credits)
Fall Semester (16 credits)
EQ xxx Essential Questions Seminar (3 credits)
PHYS 332 Electronics (3 credits)
Statics and Dynamics (3 credits)
MATH 215 Calculus III (4 credits)
BRDG 101 Writing & Analysis (3 credits)
Spring Semester (15 credits)
Engineering Design (3 credits)
Strength and Materials (3 credits)
MATH 314 Differential Equations (3 credits)
General Elective (3 credits)
BRDG 102 Writing & Literature (3 credits)
Fall Semester (15 credits)
Ethical Reasoning & Moral Responsibility (3 credits)
Fluid Mechanics (3 credits)
Linear Algebra (3 credits)
Dynamics (3 credits)
General Elective (3 credits)
Spring Semester (15 credits)
Intro to ethical (3 credits)
Intro Probability & Stats (3 credits)
ENGR Elective (3 credits)
ENGR Elective (3 credits)
General Elective (3 credits)
Fall Semester (15 credits)
ENGR Capstone (3 credits)
ENGR Elective (3 credits)
ENGR Elective (3 credits)
Social & Historical Reasoning (3 credits)
THEO or PHIL (3 credits)
Spring Semester (15 credits)
Bridges - Communication & Creative Expression (3 credits)
Bridges - Cultural Fluency & Responsivity (3 credits)
ENGR Elective (3 credits)
ENGR Elective (3 credits)
ENGR Capstone II (3 credits)
Electronics ll
Optics
Math 310 Linear Algebra
COSC 170 Programming Python
Hydrology
Fate and Transport
GIS
Materials Science