Air Force, Army, Navy ROTC
Reserve Officer Training Corps (ROTC) is an elective program that runs in conjunction with your existing degree program. You receive college credit for your ROTC classes and some courses may be used to meet degree requirements for your college major. ROTC classes will teach you leadership, management, values, ethics, military skills, and effective communication.
ROTC is, at its essence, an officer commissioning program. We encourage anyone interested in the armed forces and a military career to enroll in our basic level courses. These courses do not have any prerequisites or commitments and are designed to teach basic military leadership fundamentals. Only scholarship students or students that advance to our upper-level courses incur any service obligation.
Connect with our dedicated team to learn more or to join ROTC at Duquesne.
I've made some of my best friends in the world here.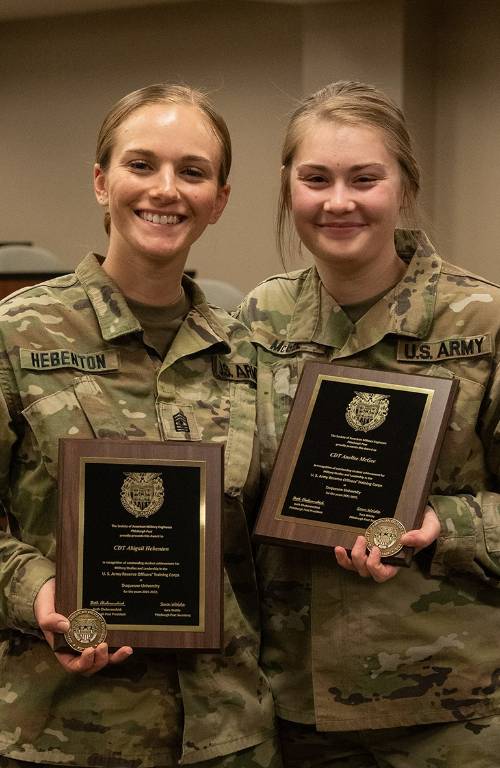 ROTC Scholarships
Duquesne University is proud to partner with all three branches of ROTC. To show our commitment to our students, Duquesne University will also provide a room and board award for every ROTC scholarship recipient.
Connect
Contact us to learn more about ROTC and to sign up to participate.
Christopher Boissonnault

Joe Campion