Explore Your Student Employment Opportunities
Your professional career starts here. As a Duquesne student, you have horizon-expanding opportunities to work on campus gaining valuable experience while tending to your studies. All jobs matter and you will take the professional experience and skills that you develop here with you into your chosen career. Explore your options and join the more than 800+ student workers already making an impact on the University.
Your Duquesne Student Worker Benefits Include:
Earnings to assist in reducing education/tuition cost
Valuable and rewarding experience working in a professional environment
Connections with other students, faculty, staff, and community partners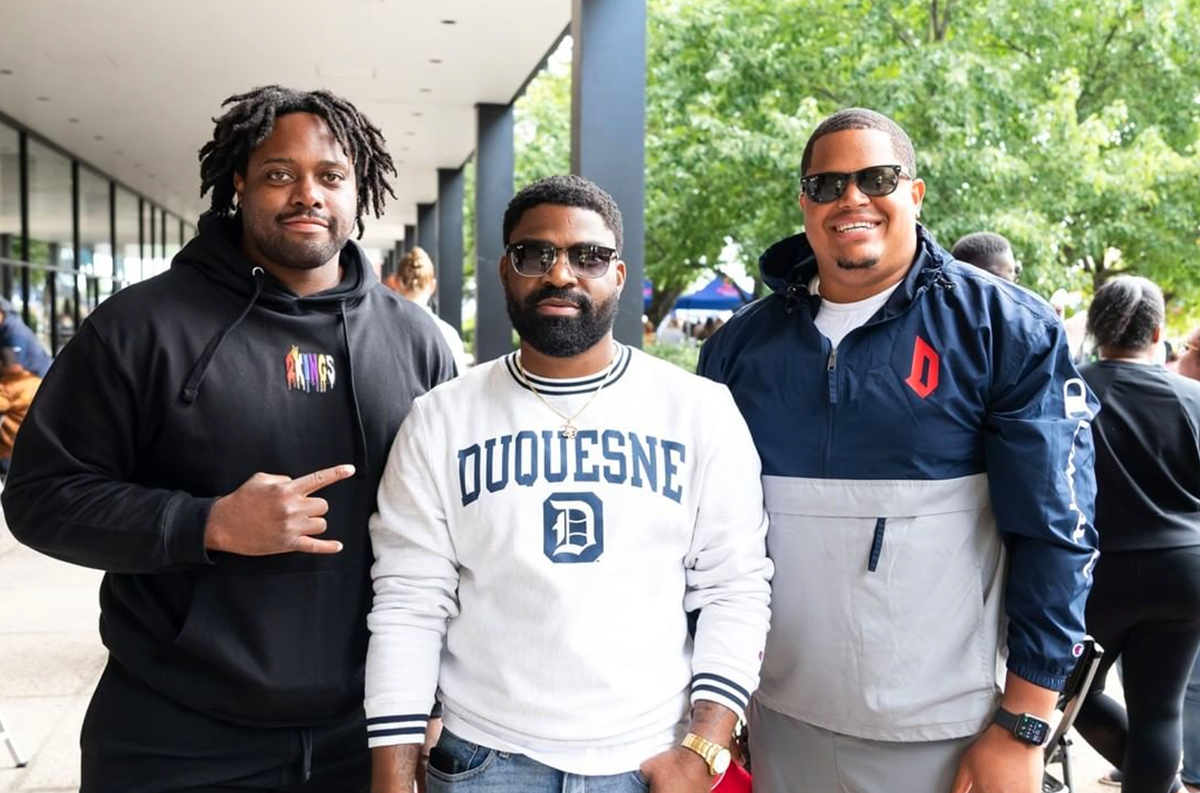 Federal College Work-Study
The Federal College Work-Study Program is a need based financial aid award made available to the eligible U.S. Citizens. Interested students must apply for the Federal College Work-Study award with the Financial Aid Office. Eligible candidates work with the Office of Human Resources to submit an employment application and assistance in identifying job opportunities once the award of work-study is granted. Review open positions.
Review open positions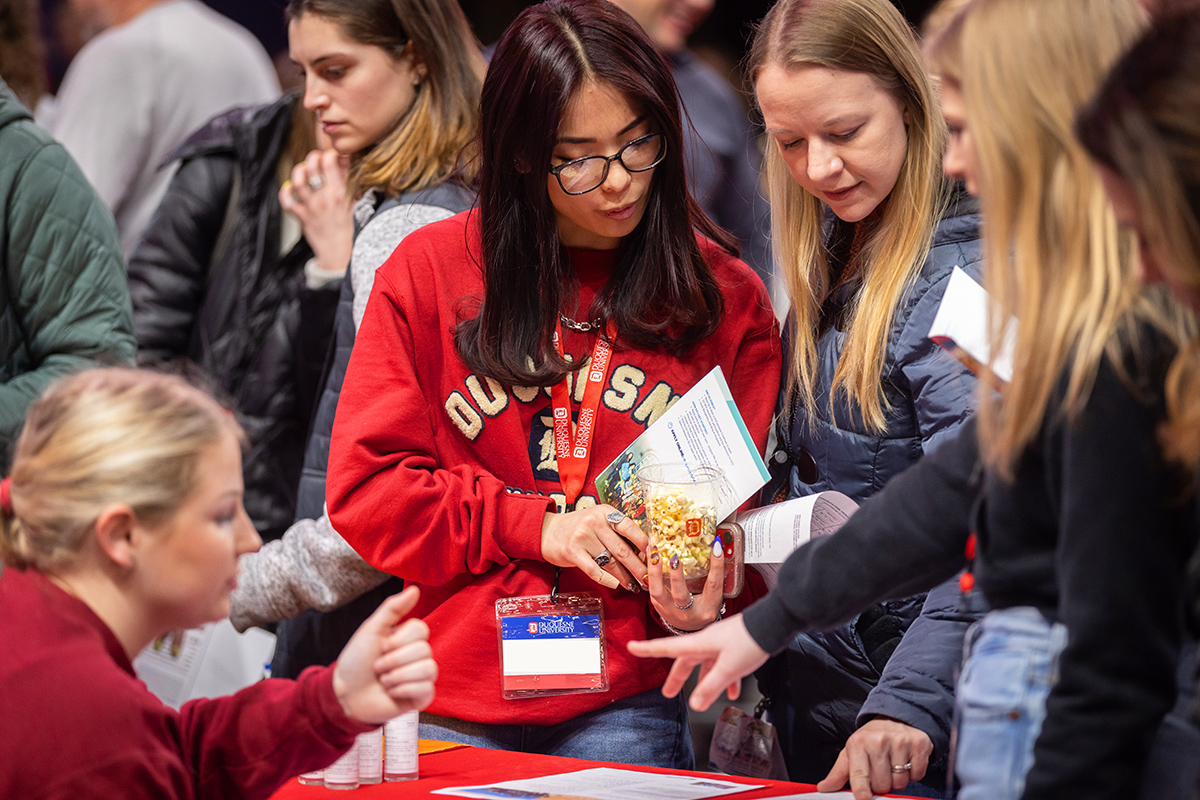 General Student Employment
Various campus departments support student employment which is not part of the Federal College Work-Study. For example, these positions may be more skill focused such as Language Tutors or Intramural Referees.
Review open positions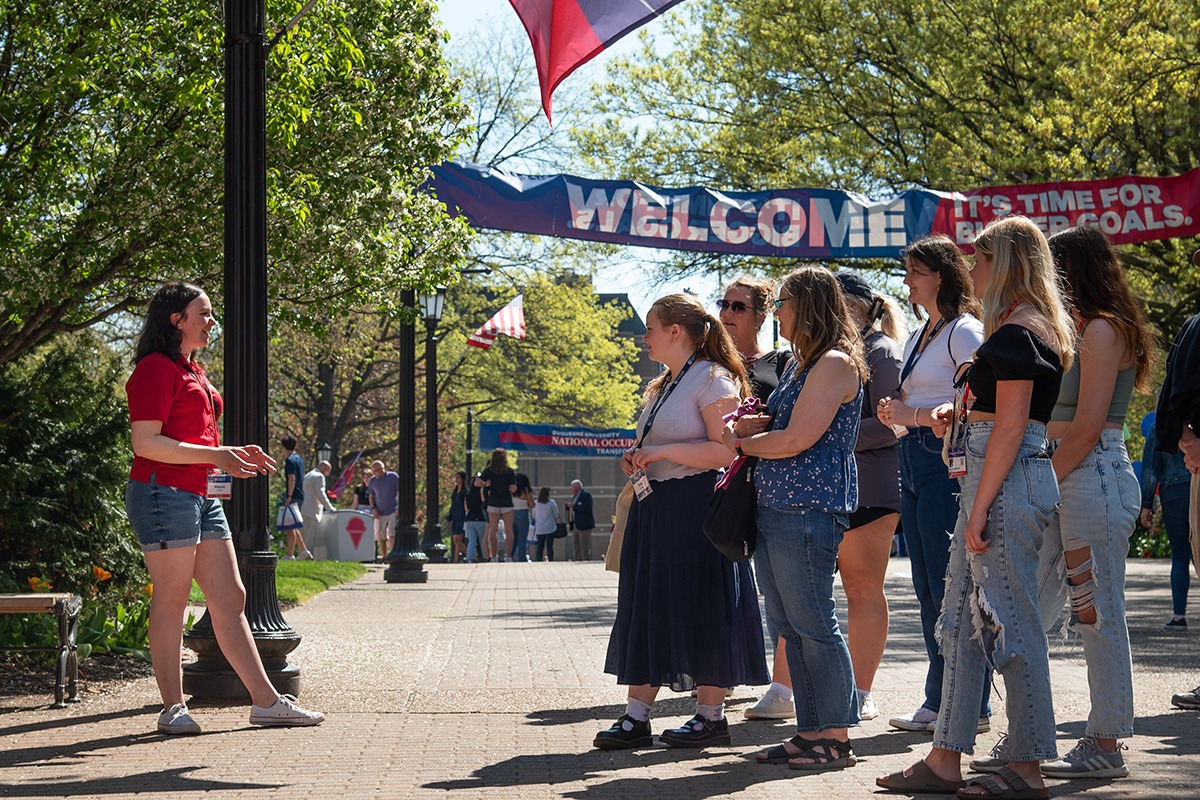 Graduate Assistantships
Duquesne University graduate students seeking Graduate Assistant (GA) positions can view open positions via Handshake. Handshake is accessed via your Duquesne Multi-Pass login. Once logged on, select "Jobs" and quickly find open Graduate Assistantships by filtering "Duquesne University" as the Employer. Review each GA job description carefully and apply following the instructions provided in the posting. Questions about available GA positions should be directed to the contact provided in the posting or you may also contact Dan Sadler at gradadmissions@duq.edu.
Handshake
The following are the steps to finding a College Work-Study job:
Step 1: Appy for Work-Study with the Financial Aid Office
The Office of Financial Aid determines eligibility for the College Work-Study Program.
Students are required to be determined eligible for College Work-Study before interviewing for a campus position.
The award amount of eligibility on the financial aid package is an estimate of potential earnings and is not a guarantee of employment or earnings. The actual amount of earnings is impacted by the availaibility of jobs, and hours worked.
Application for the College Work-Study is separate for each academic year and period. Students returning from previous periods of employment must renew the financial aid application.
Financial Aid Application for

Work-Study
Step 2: Visit the Student Employment Career Center
Review the list of open positions. Follow the instructions for requesting an interview per each job posting.
Step 3: Prepare for the interview (some basic tips)
Have your work and class schedule printed and available to share with the department interviewer.
Have an updated resume. Although resumes are not required for the interview, having a resume available makes a very good first impression!
Be on time for your scheduled appointment. Make sure that you have contact information for the department interviewer in the unlikely event that you would need to reschedule.
Become familiar with the department that you have requested. Most all University departments have a website. Take a few moments to learn a little more about the department and it's role in the University before your interview.
Step 4: Post Interview
I've been hired - What's next? Students who have been hired are required to complete tax and employment forms preferably before the first day of employment (but no later than the first day). Follow the instructions provided on the Tax and Employment Forms page.

I've not been hired - What's next? Students who have not been initially successful in securing a campus position can continue to review the open positions list and make contact with employing departments. The Student Employment staff is available to assist and provide counsel on open positions. Inquiries can be directed to studentemploymentFREEDUQUESNE

or (412) 396-6053 .
Office Assistant

General clerical tasks, customer service skills, basic computer skills, running errands
Power Center Recreation Aide


Clean cardio and strength equipment at the University's fitness center, ensure all patrons swipe their DU identification card before entering, rack all free weights and accessories and assist with Intramural and Fitness programming
Lab Assitant

Provide support for scientific research, labs, and equipment
Maintain laboratory equipment and supplies
Distribution & Delivery

Sort and deliver mail, supplies, and/or equipment to University offices, maintain inventory, collect data, and operate business equipment, provide general office support
Resident Aide - Living Learning Centers

Be responsible for maintaining building security in Living Learning Centers - check and confirm identity of residents and guests
Tutor

Provide academic coaching in reading, math, and other areas to elementary, middle, and high school students in local schools
Library Assistant

Aides in processing books, shelving books and light clerical work
Network Assistant

Activate ports, install switches, stock inventory, diagnose network problems, and assist telecom
Student Ambassador

Give tours of campus, office work, social media work, helping out at large recruitment events
Duquesne University is proud to partner with numerous community service organizations to provide work opportunities for the College Work-Study eligible candidates. Partnered with the non-profit sector, students work in various jobs to provide support and serve the Greater Pittsburgh region. The rewards are experience, engagement, and much more.

Community Service Partner Organizations

Brashear Association

The Brashear Association has long been a vital part of Pittsburgh's South Side and nearby neighborhoods.
They offer a full spectrum of programs and services that span from infancy to the elderly, from community service to community action.
Work-study students assist with after school programs for children, in the adult day care center, or in the employment center depending on position availability.
The Children's Institute
The Children's Institute us dedicated to promoting the well-being of children, young people and their families and to providing services that meet special needs.
The Children's Institute offers a wide variety of positions for students ranging from clerical work to assisting children with special needs.
Education, special education, and health science majors can gain excellent work experience at The Children's Institute
John Heinz Family Center
The Jubilee Association welcomes those whose lives are challenged by poverty, illness, joblessness, or homelessness.
The Association offers a health clinic, a job center, prison and prisoner re-entry programs, a food bank, and a child care center.
Work-study students work in the child care center of the Jubilee Kitchen.
Mercy Hospital - Brady Library
Within Mercy Hospital, Brady Library is a valuable resource for numerous physicians and other medical professionals.
Work-study students not only help with circulation duties within the library but assist with special projects.
Mercy hospital is located adjacent to the Duquesne University campus.
PACT Program & DUV Tutors
Work-study students have the opportunity to tutor elementary and middle school children in local schools in reading and math.
These programs provide excellent opportunities for education majors or for anyone who enjoys working with children.
Transportation may be provided to selected sites.
St. Anthony Program
Catholic-based inclusive educational environment for young people with Autism, Down-syndrome, and other developmental disabilities.
Work-study students function as job coaches to young adults with special needs. Through job coaching and assisting with activities, work-study student aides help the St. Anthony students to develop job skills that will ultimately contribute to their self-esteem and self-sufficiency.
The St. Anthony Program is located on the University's campus.
YMCA Child Development Center
The YMCA operates a child development center on the University campus.
Students assist with learning and development activities for children up to 5 years of age.
More Employment Opportunities to Explore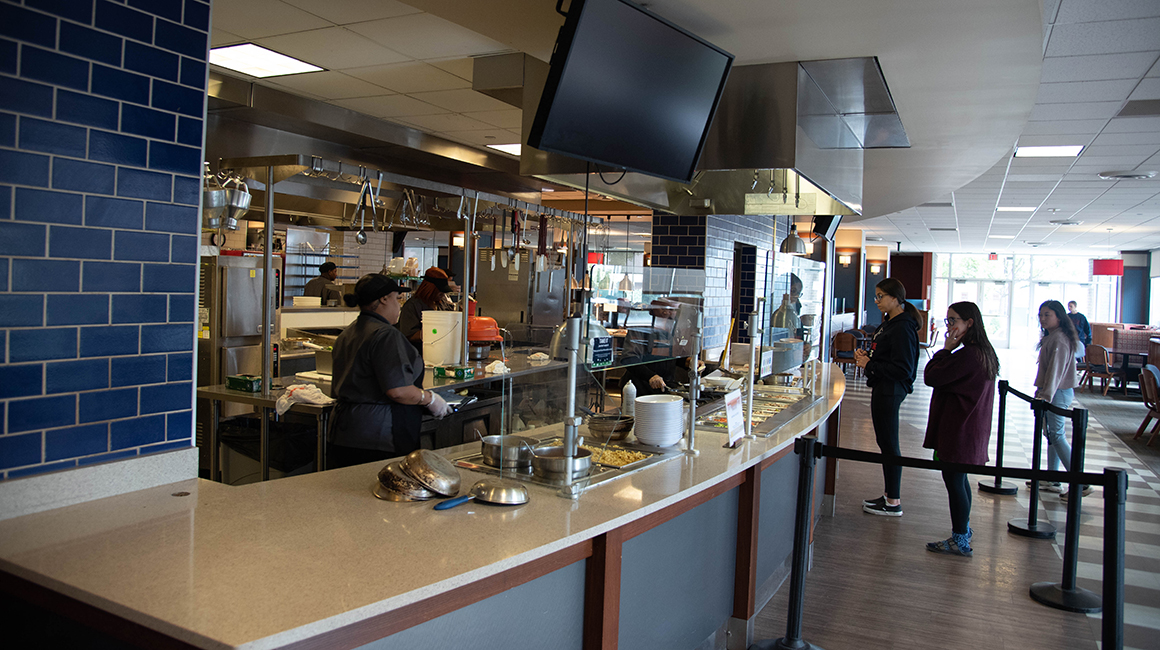 Parkhurst Dining
Offers food service and hospitality positions with the various campus dining locations. Application and inquiries for dining services can be made at Parkhurst Dining Services. Locations include The Rev. Sean Hogan Dining Hall (Towers) * Connections * Chick-fil-A * Cinco Cantina * The Incline * Starbucks * Campus Market-Towers * Freshens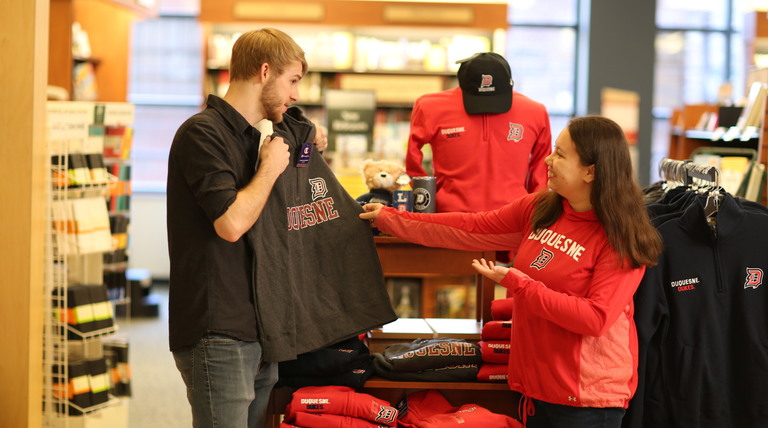 Barnes & Noble Bookstore
Barnes and Noble partners with universities to operate world-class campus stores. Our Bookstore team works hard to meet the needs of the entire campus community. Barnes and Noble offers rewarding opportunities for students who may not qualify for work-study.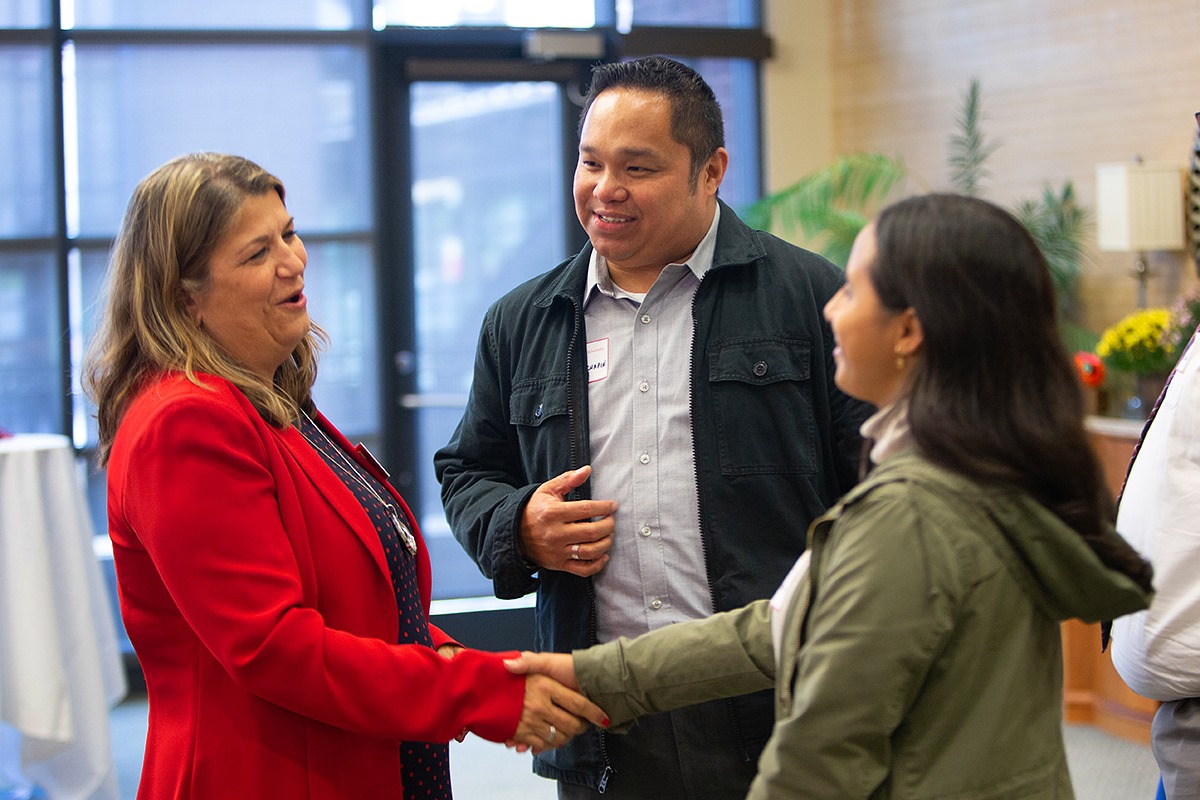 Center for Career Development
The Center for Career Development Office provides a wealth of services for Duquesne University Students inclusive of career development resources, career fairs, job and/or internship postings and much more. Link with the Career Development Center and explore possibilities.
Having a Rewarding Experience