In order for the Duquesne University College of Osteopathic Medicine to become a reality, Duquesne University is embarking on its most ambitious and exciting fundraising effort that will benefit the entire western Pennsylvania region.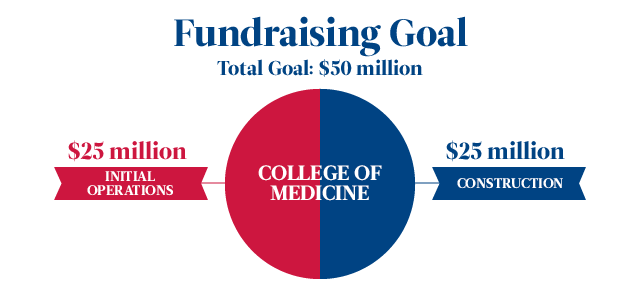 Duquesne will be a national leader in the application of technology for integrative health care.
80,000 square-foot building on Forbes Avenue, with a state-of-the-art simulation hospital
Advanced technologies, including animation graphics and virtual and augmented reality systems
Areas for formal classroom learning, experiential and immersive learning, student interaction and administration
20,000 square feet of existing space renovated to house a health sciences library and the University's new Center for Student Wellbeing
Duquesne is in the process of raising over $50 million towards the construction and initial operation of the College of Medicine. There are many exciting naming opportunities associated with the new building and proposed scholarship funds that would be a terrific way to honor an individual's legacy, and forge a brighter future for the region.
If you would like to learn more, please contact, College of Medicine Office of Development: (412) 396-2600.