Health Administration
Be prepared to redefine the future of healthcare with a Duquesne Master's of Health Administration degree—the first fully online MHA program in the Pittsburgh area accredited by the Commission on Accreditation of Healthcare Management Education (CAHME). You are built to impact the lives of others and we can help you reach your goals as a Health Administration leader.
Contact Us Today
Schedule a personalized consult with our MS in Health Administration admissions recruiter, current student or program Chair today.
The MHA Program
Find new and innovative ways to deliver healthcare to everyone by gaining new skills and knowledge for advanced leadership roles and earning potential with a master's degree program that offers:
Fully online MHA CAHME accredited program.

100% Flexible online coursework.

Complete coursework from anywhere, on your schedule.

Up to 25% tuition awards.

Available to all new graduate students.

Expand your network.

Connect with classmates, faculty, industry experts and prospective employers online and on-campus during your three-day residency and internship.

Specialize with a concentration.

Select from three MS in Health Administration concentrations.

Conduct research.

Opportunities to conduct hands-on research at an R2 research university; classified by Carnegie Classification of Institutions of Higher Education as a "Doctoral University: High Research Activity."

Learn alongside respected leaders in the field.

Our MS in Health Administration faculty are internationally known and actively practice in the healthcare community.

Graduate from a top-ranked institution.

Study at a university ranked among "America's Best Colleges" by U.S. News & World Report.
Outcomes
We're proud of our students' success! According to a recent survey of our MHA graduates, all—100% program job placement rate—have been offered positions prior to or immediately following graduation and are currently working (median salary of $75,000) at national and local healthcare organizations, such as Highmark, Inc. View Key Statistics for student learning outcomes and achievement data as reported to CAHME.
Program Information
100% online and CAHME accredited, Duquesne University's Master of Health Administration program prepares students for healthcare leadership with a comprehensive curriculum and practical experiences in management, policy, and quality improvement.
Accredited MHA Program
Duquesne University's Master of Health Administration (MHA) Program has received initial accreditation for a three-year term from the Commission on Accreditation of Healthcare Management Education (CAHME) Board of Directors.

The MHA program curriculum and competency framework aligns with CAHME accreditation requirements and the Healthcare Leadership Alliance (HLC) Competency Model.
Duquesne University is accredited by the Middle States Commission on Higher Education (MSCHE), an institutional accrediting agency recognized by the U.S. Secretary of Education and the Council for Higher Education Accreditation.
About the MHA Accreditation
Hear from an MHA current student and recent graduate about the benefits of the program.
Current MHA Students Thoughts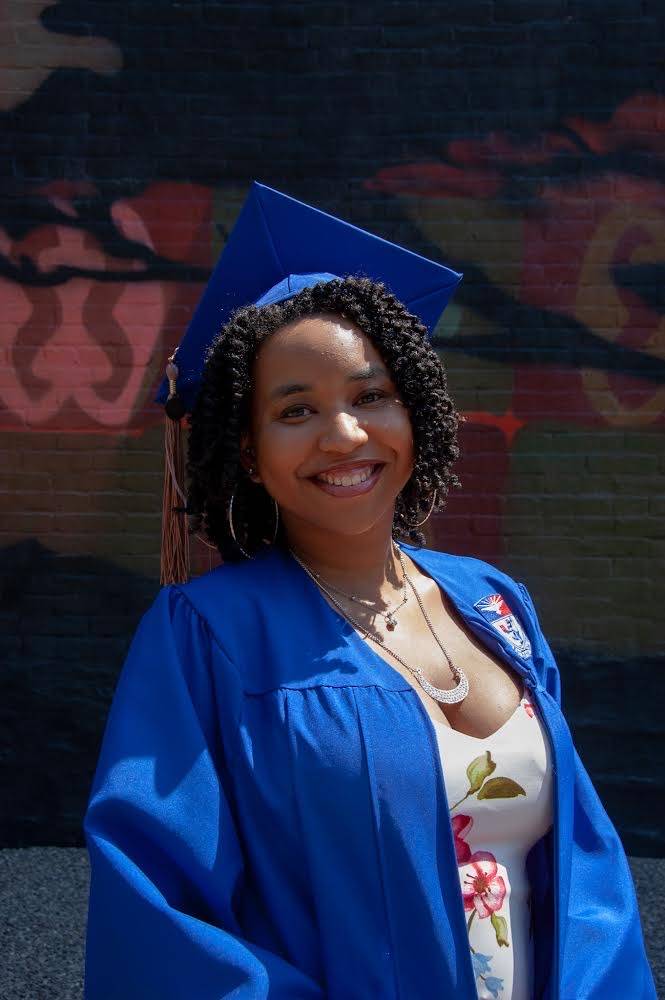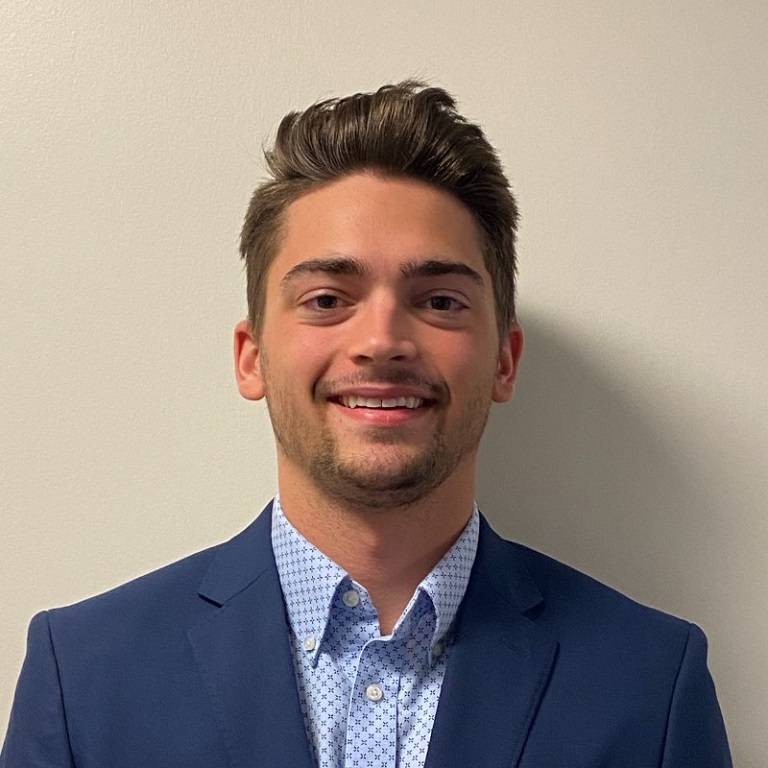 Find the Right Concentration for Your Bigger Goals
Health Informatics and Data Analytics
Today's patients receive care from a variety of professionals, which means key information is in danger of not being passed along. That's why data sharing is so important to ensure the best possible care.
In fact, 52% of health executives and finance leaders agree that technology can improve comprehensive patient care when information is shared between providers, payers, government and industry.*
Help promote value-based care by learning to design and develop systems that support collaborative, data-driven decisions with a concentration in health informatics and data analytics.
*SAP and Porter Research
Healthcare Compliance and Risk Management
Patient privacy is just as important as quality patient care. Patients want to know that the personal information they share is safe from theft or misuse. The consequences of inadequate security can be severe. For example, in 2018, a data breach resulted in hackers gaining access to more than 2.65 million Atrium Health patients' medical records.
Compliance violations like this can cost an organization millions of dollars - and do great damage to its reputation. That's why they hire health administrators with the expertise to identify risks and implement programs that minimize business losses.
This concentration can help you develop the skills to protect your organization and your future.
Population Health
Disease prevention, control and maintenance are vital to supporting a community's ability to thrive - from the health of those impacted by chronic conditions to the well-being of large populations who are at risk of contracting and spreading emerging risks to public health.
Leadership and strategy are key, and the expertise of health administrators can identify gaps in care and develop programs that protect entire groups of patients. Learn to help safeguard the quality of life for your own community by focusing your MHA in population health.
Now it's your turn to become one of them with a population health concentration.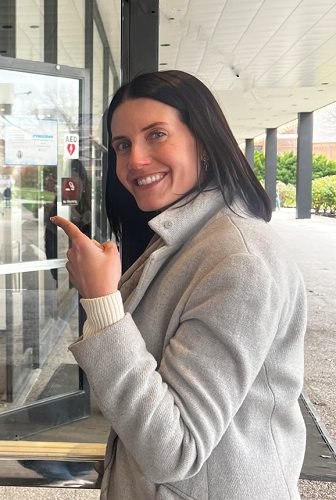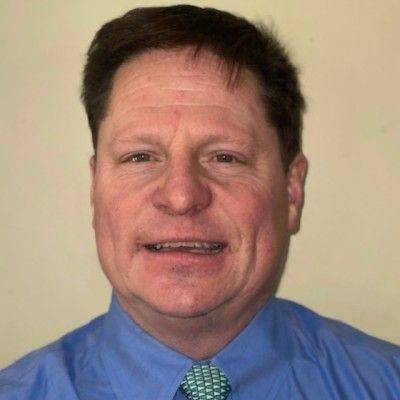 Health Administration Graduate Curriculum
Complete 14 courses (42 credits) and specialize your career with one of our health administration concentrations: Health Informatics and Data Analytics, Healthcare Compliance and Risk Management or Population Health. Of the courses you need to complete the program, two will be specific to your chosen concentration.

Introduction to the Healthcare Systems

This course is designed as a comprehensive introduction to the organization of the U.S. healthcare system. It examines the major institutions, professions, and political forces that influence the provision of healthcare services in the United States. The course explores the development of each major component of the medical care system from a historical perspective by examining the changes in their organization and role over time. The course also covers the major problems presently confronting each aspect of healthcare along with discussions about alternative means of resolving those issues for the future. Additionally, the course serves as a means to provide students with a broad understanding of the concepts and language requisite for many of the subsequent courses in the MHA program.

Healthcare Managerial Accounting

This course is intended to provide an overview of the subject of accounting. Students will learn financial and managerial accounting concepts with an emphasis on contemporary management control theory as applied in the health services industry. The course begins with the characteristics of the management control function. It then examines the nature and purpose of financial statements and introduces fund accounting. The course concludes with coverage of full cost accounting, the measurement and use of differential costs, and pricing decisions.

Health Services Research Methods and Statistics

This course provides a comprehensive overview of selected research and quantitative methods used in conducting health services research. The course addresses all phases of the research process, from generating research questions and hypotheses, to study design, sampling, measurement, data collection, and data analyses. Proper use of statistical methods and computer applications for secondary data analysis is also covered.

Healthcare Human Resources Management

This course surveys the activities and decision-making functions of the human resources manager, including personnel planning, recruitment, interviewing, training and development, compensation practices, benefits administration, maintaining personnel records, employee communication, labor relations and succession planning, with an emphasis on the legal dimensions of these various activities. Attention is also drawn to the professional and legal responsibilities of the individual manager or team leader in matters such as employee rights, privacy, and sexual harassment, discrimination in the workplace, employee evaluations, workers compensation and recruitment of personnel.

Healthcare Marketing and Strategic Planning

This course provides a survey of marketing concepts as applied to health services organizations. An examination of marketing strategies useful in the delivery of healthcare services is provided to students. Special attention will be given to market research, pricing, targeting a market, branding, new product development, innovation, and the development of a complete marketing plan. The course will also examine strategic planning processes and issues with an emphasis on environmental scanning, competitive analysis, strategic decision-making, and implementation in healthcare settings. Additional topics include ethical concerns in the development and implementation of marketing and strategic plans.

Healthcare Economics and Policy

This course is designed as an in-depth study of how the framework of economics can be applied to healthcare markets. The course will study the production, cost, and financing of healthcare services, delivery mechanisms and their effects, private and social insurance programs, and use of economic evaluation techniques in making decisions about the allocation of scarce resources. The course also introduces current major issues in health policy, including managed care, public health, Medicare and Medicaid, disparate healthcare issues, global health issues.

Healthcare Law and Ethics

This course is aimed to introduce practical knowledge of legal and ethical issues inherent in healthcare delivery and administration. Topics will include the U.S. legal system, legal and regulatory ground of managing healthcare organizations, the basics of ethical theory and analysis, issues regarding informed consent to and refusal of treatment, the use and disclosure of health information, fraud, and abuse.

Healthcare Information Systems

This course explores the theory, technical requirements, and applications of information systems in the healthcare field. Special emphasis will be given on clinical data, electronic health records, legal and ethical aspects of health information, coding, decision support systems, managing risks and policy implications of health information technology. Also, to be explored are the SDLC within the SAAD framework, information security and confidentiality, RHIOs, telemedicine and health surveillance within the public health sector.

- Micro- Credential Course

Healthcare Financial Management

This course is designed to increase analytical and decision-making skills using finance theories, principles, concepts, and techniques most important to managers in the healthcare industry. In addition to basic finance and accounting concepts, topics covered include the concepts of health insurance and third-party reimbursement, cost concepts and decision analysis, budgeting requirements, long-term financing, capital budgeting and risk, and financial and operating analyses. The course will integrate corporate finance and accounting theories, institutional knowledge of healthcare finance, and applications to specific real-world problems.

Operations and Quality Management in Healthcare

This course will introduce the application of operations research/management science and industrial engineering techniques to healthcare organizations. The course focuses on the use of quantitative methods to address complex operational issues and realistic problems, with the goal of ensuring improved quality of care. The quantitative approach to decision-making is balanced with discussions of qualitative issues in decision making such as the role of ethics, values, beliefs, power, and other aspects of decision-making.

Leadership in Healthcare Management

This course focuses on a value-added and process-centered method of goal attainment. Topics will include leadership theories, culture, human resources management, contingency and transformational theories, communication skills, conflict management, mentorship, team building and change management.

Capstone Project

This course is designed as a culminating experience for students, requiring that they connect and apply theories, concepts, and techniques mastered throughout the MHA program to important real-world situations. The course will provide students with a structured opportunity to demonstrate mastery of content; initiative, ability to integrate concepts and skills in a cohesive project; and leadership and management skills.

Health Informatics and Data Analytics

This course explores how to design, develop, adopt, and apply IT-based innovations in healthcare delivery and public health, and how to collect and organize data within a database, and how to import, store, analyze and visualize data to convert actionable information for decision-makers. Students will learn Access and SQL to then develop databases and queries based on healthcare scenarios.

-Health Informatics and Data Analytics Concentration
- Micro-Credential Course

Data Mining and Predictive Modeling

This course introduces the basic concepts, principles, methods, implementation techniques, and applications of data mining and predictive modeling to discover a new piece of information proactively. Students will learn Python and Hadoop to then make data-driven decisions based on healthcare scenarios. In addition, business intelligence models and frameworks will be employed such as complex event processing and process mining.

-Health Informatics and Data Analytics Concentration
- Micro-Credential Course

Medical and Regulatory Compliance

This course explores how the healthcare laws and regulations serve as a framework for healthcare compliance in various healthcare settings. Students will become familiar with federal and state regulations relating to healthcare entity operations, as well as laws relating to billing, fraud, and abuse. Students will understand the roles and responsibilities of the healthcare compliance officer, learn how to develop, and implement an effective compliance program, and use case studies to practice policy drafting, education and training program development.

- Healthcare Compliance and Risk Management Concentration

Healthcare Litigation and Risk Management

This course provides a comprehensive introduction to the healthcare litigation process, including the filing of the complaint, responding to the complaint, discovery, trial, appeal, and collection. Students will learn how to develop healthcare contracts and define the nature of the physician-patient relationship within those contracts. Students will have an opportunity to apply the major theories of liability in cases involving healthcare organizations, including respondent superior, informed consent, independent contractor status, apparent agency and direct corporate liability. Common defenses to professional liability claims will also be covered, as will important laws relating to liability insurance and peer review. The course will also introduce best practices to reduce the risk of policy, regulatory or legal violations, as well as best practices to address potential and or actual violations.

- Healthcare Compliance and Risk Management Concentration

Managerial Epidemiology

With the rapid changes in healthcare delivery systems, an appreciation and specialized understanding of epidemiology is a necessary requirement for healthcare administrators. This course is an in-depth study of how to apply epidemiological concepts and methods to the typical functions management utilizes to identify and address the planning, organization, and management of health services. Topics will include the concepts of health, illness, and disease and their operational measures, biostatistical applications, and epidemiological methods used to identify health problems along with health policy implications. The course will emphasize the use of epidemiological methods in population-based medicine and managerial decision making, which is necessary in the delivery of cost-effective, high-quality, health services.

- Population Health

Health Promotion

This course explores major issues in health promotion and disease prevention. There will be considerable discussion regarding the development, implementation, and evaluation of health education programs. Health education and health promotional strategies will be outlined in addition to various case studies of several health communication programs.

- Population Health

Data Visualization with Tableau

Data analytics allows one to analyze vast amounts of data to develop hypotheses, track outcomes measures and test quality indicators. Data visualization is the graphical method to make data understandable to the layman. This course will teach you the data visualization software Tableau to create graphical presentations of large data sets. In addition, concepts of data mapping, graphing and data presentation architecture will be included and applied to the healthcare industry.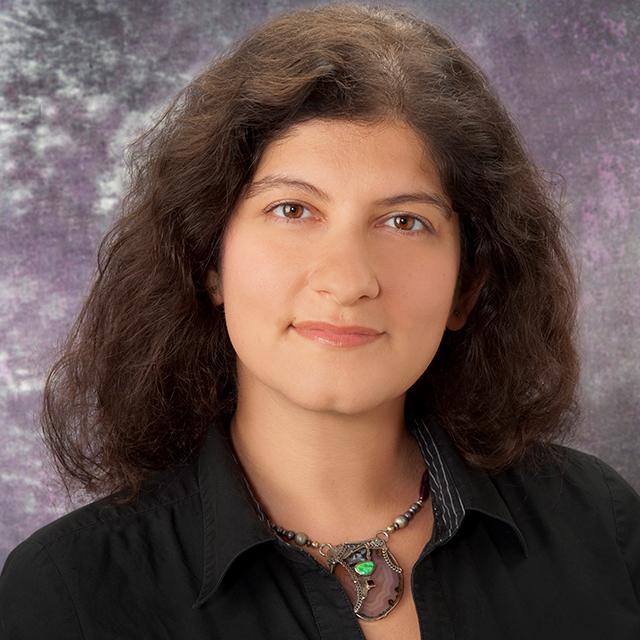 Department Chair and Associate Professor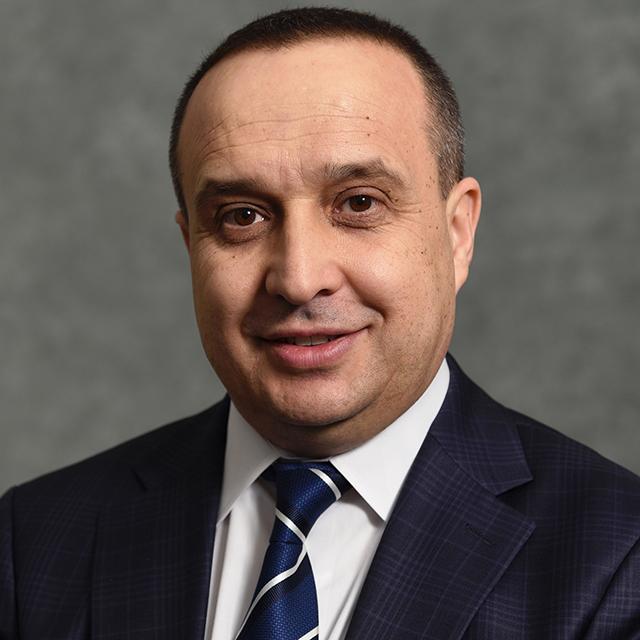 Dean, School of Health Sciences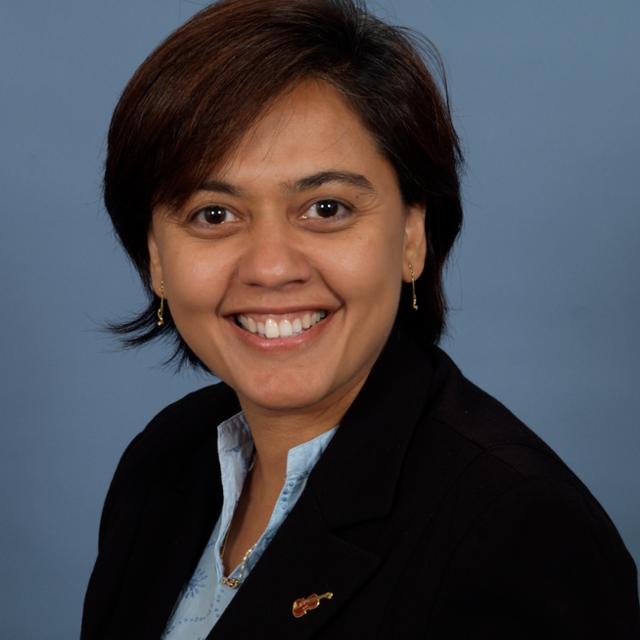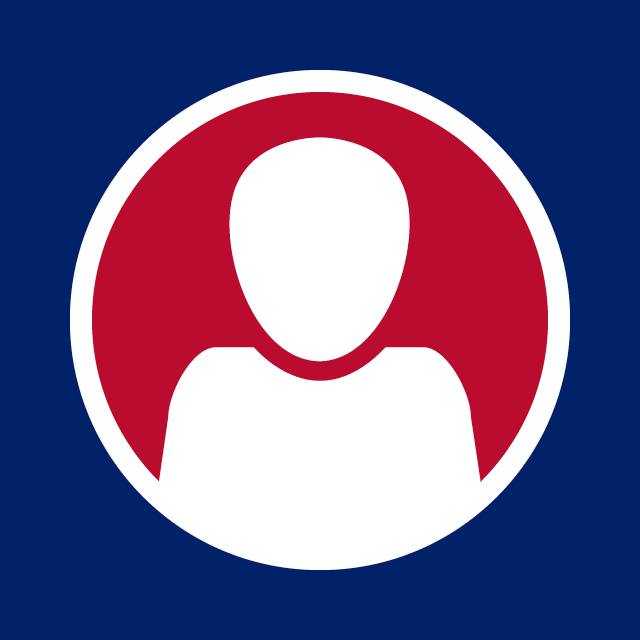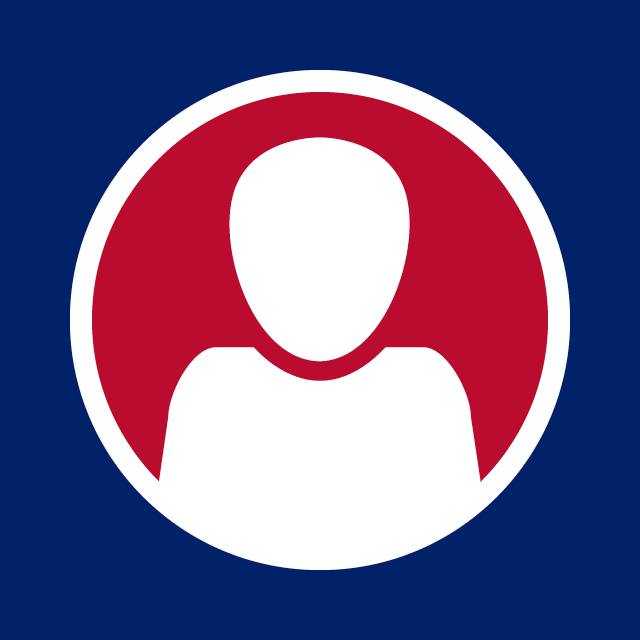 Joseph S. Coyne, DrPH, MPH
Adjunct Professor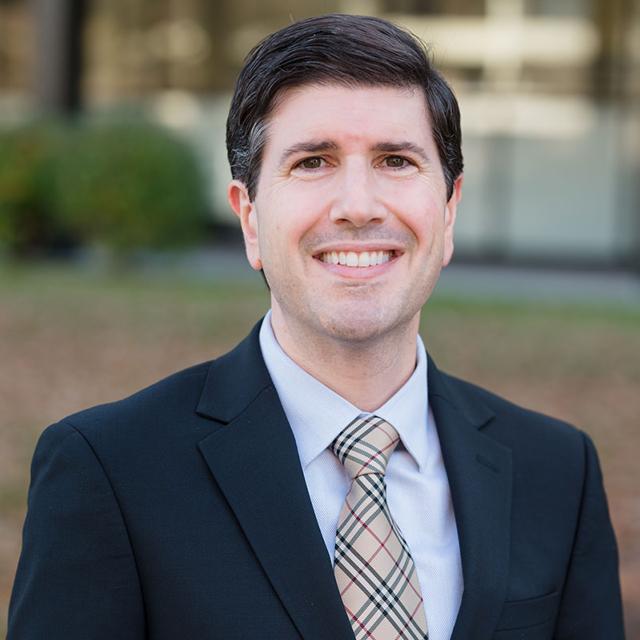 Executive Vice President and Provost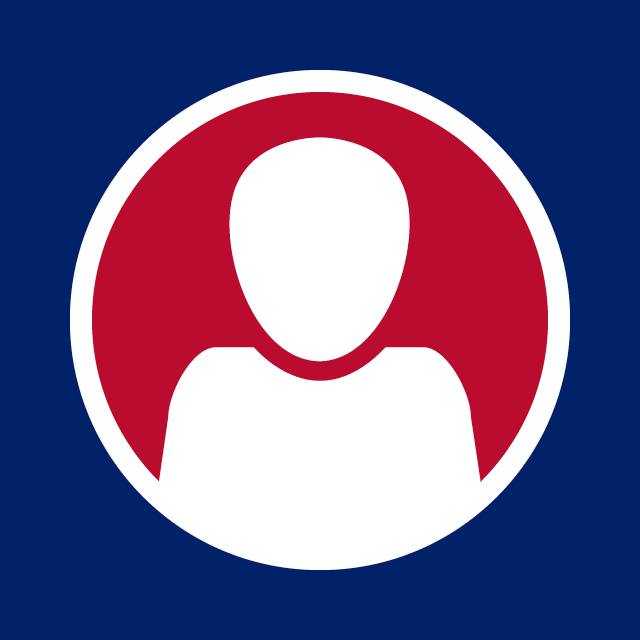 Joseph F. Domagala, Ed.D.
Adjunct Professor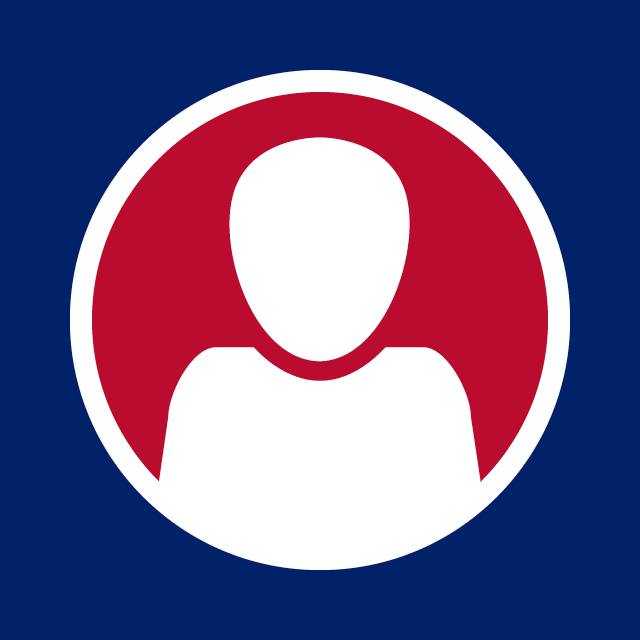 Margaret L. Ealy, CPA, MA
Adjunct Professor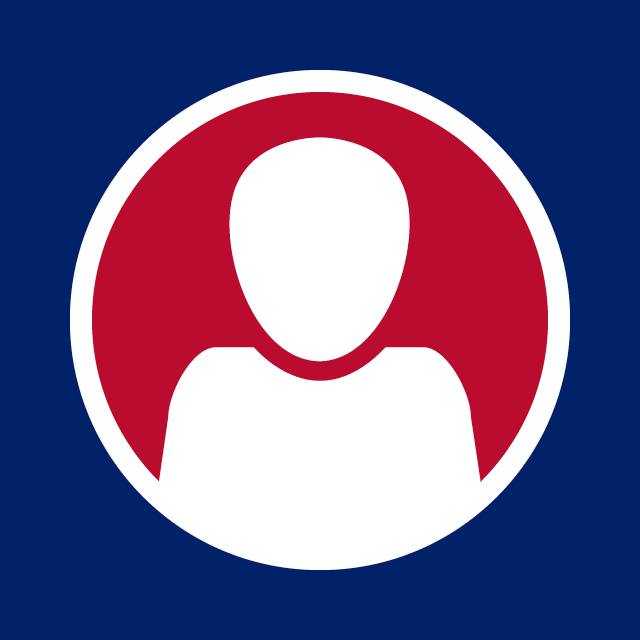 Janet Hayes, MBA
Adjunct Professor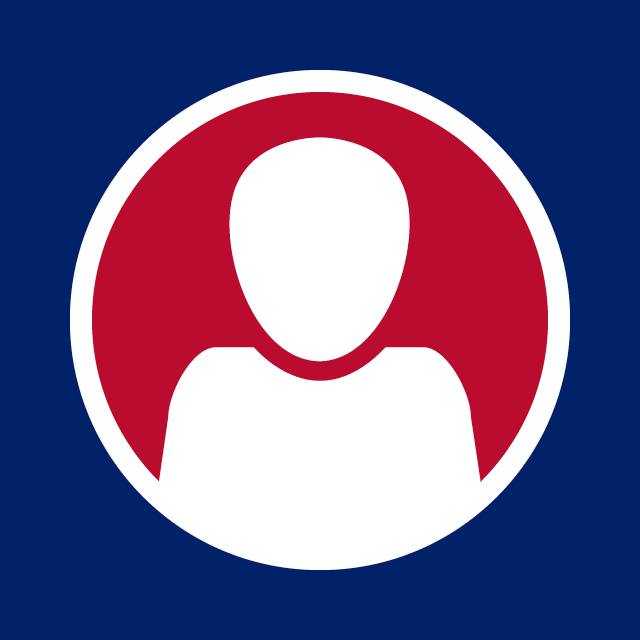 Hannah Hardy, MBA
Adjunct Professor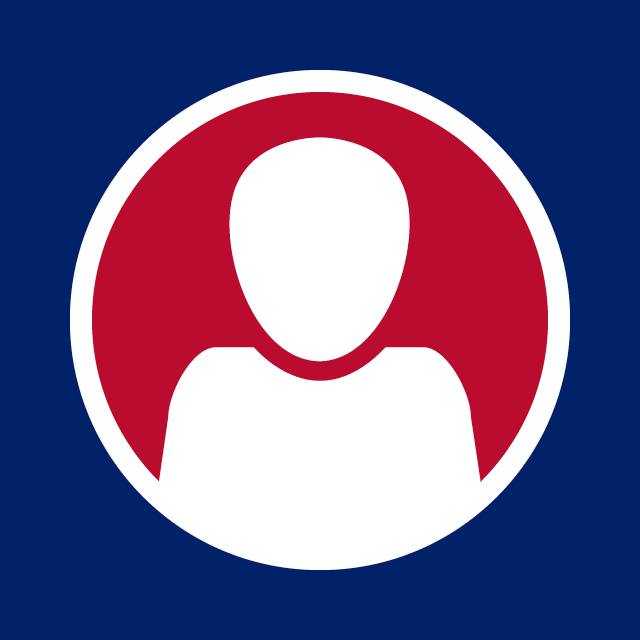 Robert Hildenbrand, Ph.D., MPA
Adjunct Professor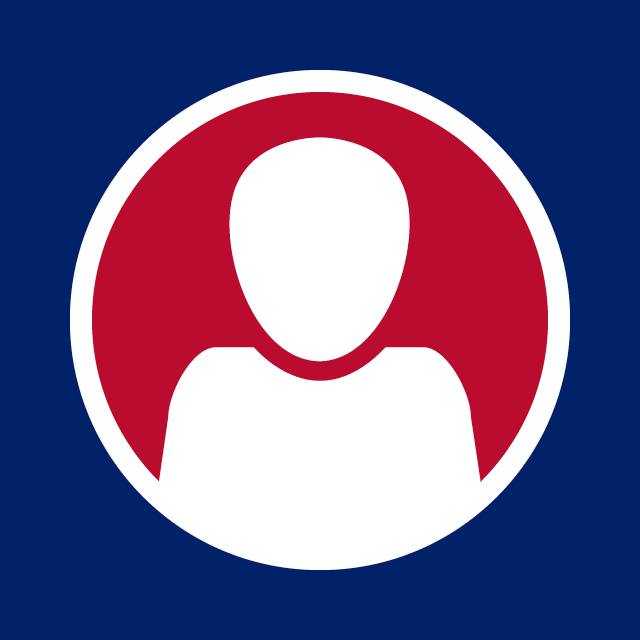 Hamid Hosseini, Ph.D.
Adjunct Professor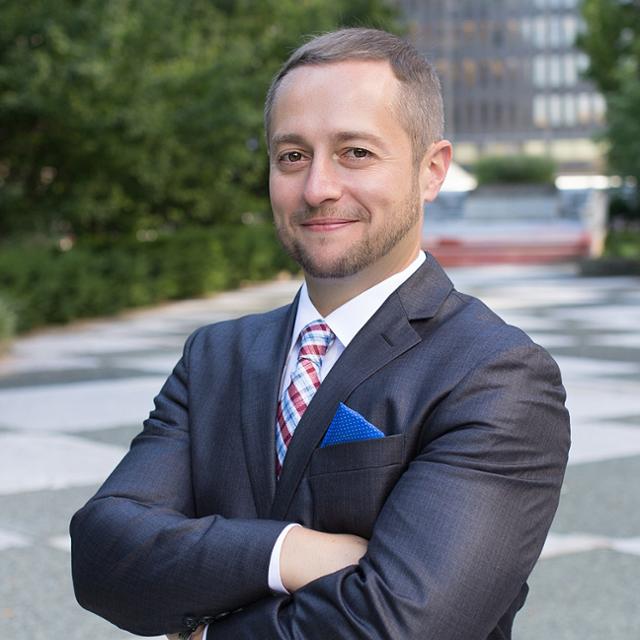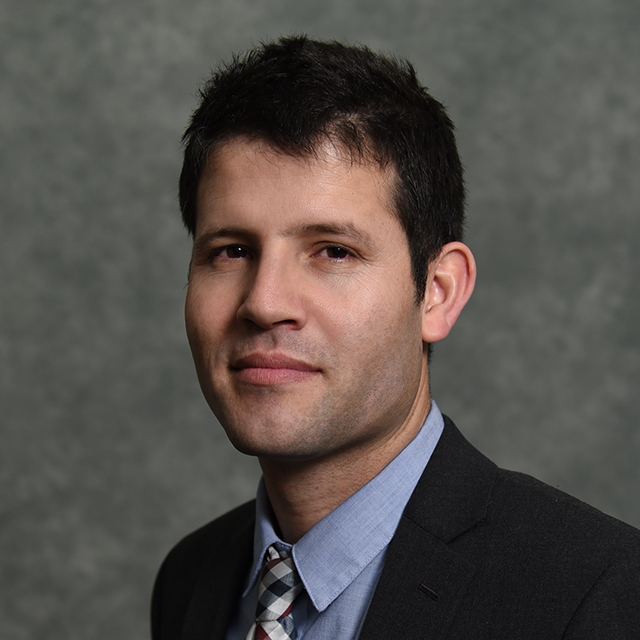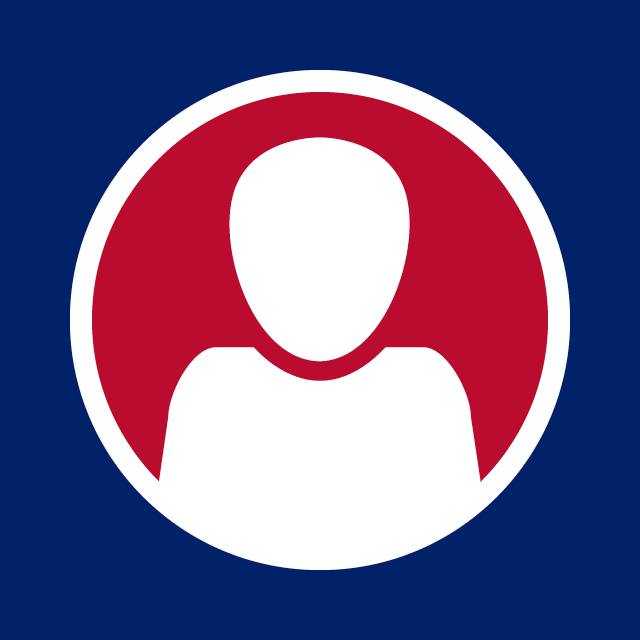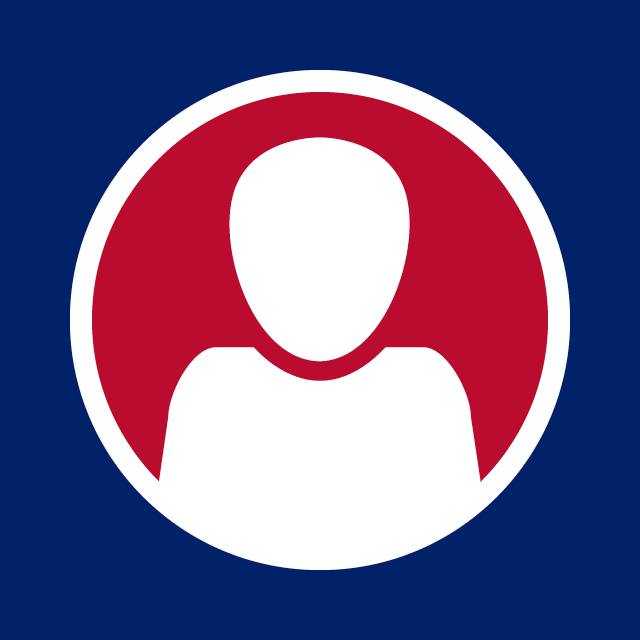 Michelle E. Louch, D. Sc.
Adjunct Professor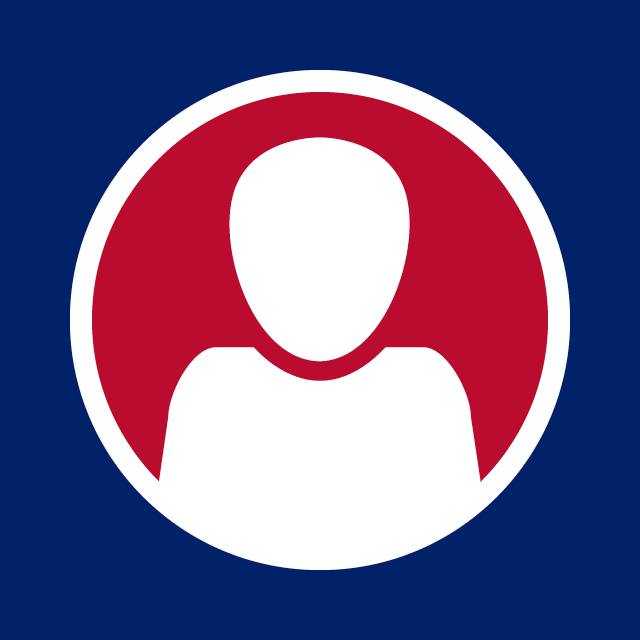 Scott Mattila, MHS, MIS
Adjunct Professor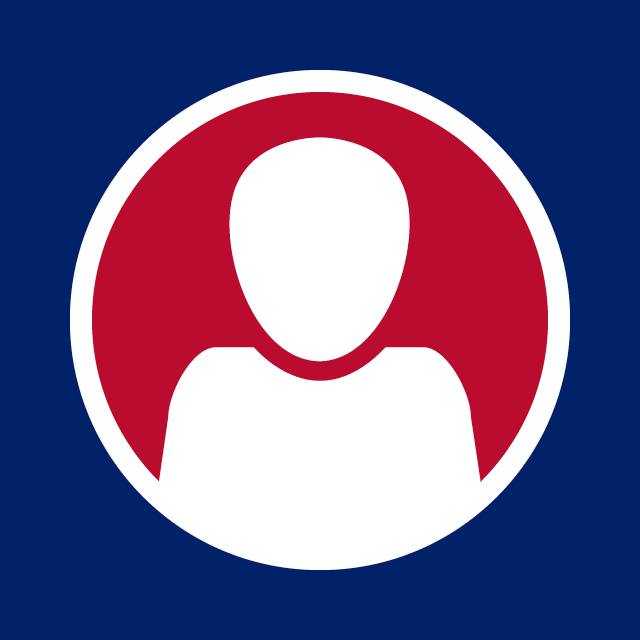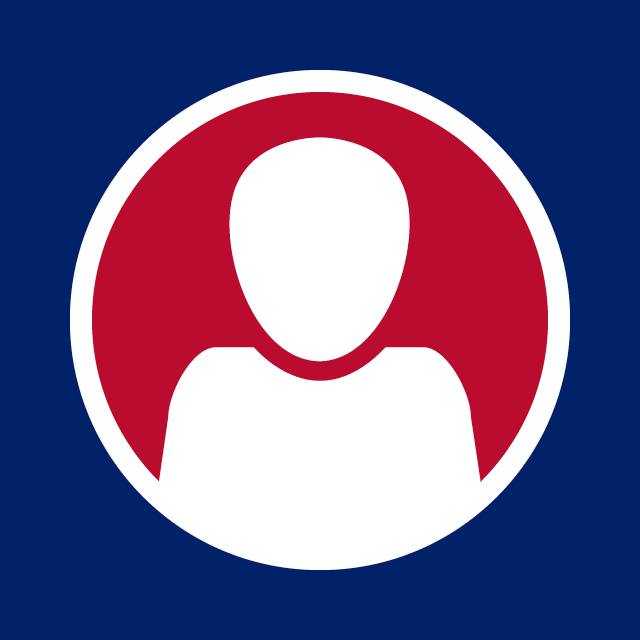 Brian Santo, MPH, JD
Adjunct Professor
Mission Statement
The mission of the MHA Program at Duquesne University is to provide early and mid-career professionals with the necessary skills to grow as successful and socially responsible leaders in regional, national, and global healthcare systems.
We deliver foundational didactic and experiential learning through instruction by highly qualified faculty engaged in scholarship and practice, professional development training, and capstone experiences.
Our program is designed to provide the knowledge, skills and values necessary for our professionals to thrive in leadership and administrative positions in healthcare, including; data analytics, population health, and compliance.
Vision
Duquesne University MHA program seeks to be the premier graduate health administration program developing innovative, transformational, and ethically guided leaders regionally, nationally, and globally.
Values
Leadership: We prepare innovators by developing and practicing leadership skills and serving as role models. We learn to listen as well as learn to be empathetic to the needs of those around us.
Pursuit of excellence in teaching, research, and outreach: We commit to the pursuit of excellence in teaching research and outreach to achieve outcomes that exceed expectations. We are also committed to advancing knowledge through research.
Profound moral and ethical respect to all we serve: We are committed to ethical conduct, caring, empathy, support, and a positive attitude in serving those around us. Patient- centeredness is emphasized in all courses and internships that are healthcare systems/healthcare practice focused.
Integrity and respect for diversity: We advocate for ethical conduct, as well as equity and inclusion. We embrace the differences of those around us, including our colleagues, students, and communities we work with.
Innovation & creativity: We are committed to fostering innovation and creativity as drivers of change locally, nationally and globally.
Accessibility: We recognize the need for information delivery in multiple formats to meet the needs of diverse student populations.
Community engagement and service: We recognize the importance of engagement in our learning, research, and practice delivery. We are committed to service activities to contribute to the development of local and global communities.
Staff
Fax Number: (412) 396-4467