A Book Talk with Author Brad Snyder
Democratic Justice: Felix Frankfurter, the Supreme Court, and the Making of the Liberal Establishment
May 16, 2023 at 3:00 p.m.
Learn more about the book, meet author Brad Snyder and be among the first 50 registrants to receive a copy of Democratic Justice!
A Book Talk with Author Brad Snyder: May 16, 2023 at 3:00 p.m.
"An exemplary biography of a true public servant, especially refreshing in today's toxic political climate." - Kirkus Reviews.com

Felix Frankfurter, Associate Justice of the U.S. Supreme Court from 1939 to 1962, made enormous contributions to American law and jurisprudence. In this program, author Brad Snyder, also a Constitutional Law Professor at Georgetown Law, will speak about Frankfurter's remarkable rise from immigrant origins, his legacy of public service, his influence as a Harvard Law Professor with an eye for spotting and developing legal talent, his skepticism about the Supreme Court, and his belief in judicial restraint.

Snyder, a dynamic writer and speaker who tells Frankfurter's story in "great detail, collecting every wicked diary entry and self-aggrandizing letter in order to let Frankfurter speak for himself" (LiteraryHub.com), will also talk about his process for researching and writing this fascinating book as well as the value of reading legal history and judicial auto-biographies for judges.

Ken Gormley, President of Duquesne University and author of Archibald Cox: Conscience of a Nation, will introduce Snyder and the program will feature an opportunity to engage with the author.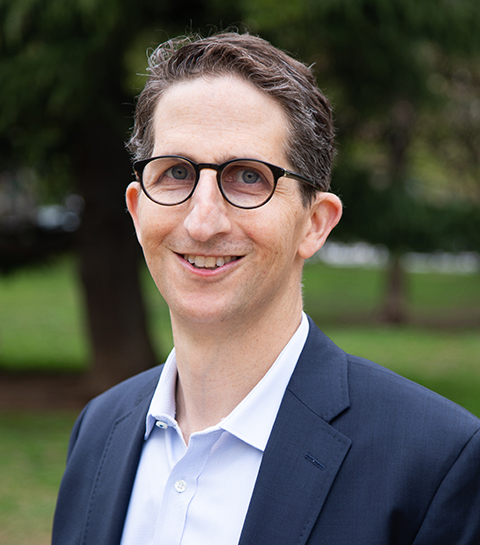 A Georgetown University law professor and Guggenheim fellow, Brad Snyder teaches constitutional law, sports law, and twentieth century American legal history and has written books and law review articles about the history of the Supreme Court.

His book,

Democratic Justice: Felix Frankfurter, the Supreme Court, and the Making of the Liberal Establishment

(W.W. Norton), is the first comprehensive biography of the Harvard Law School professor, New Deal power broker, and Supreme Court justice.

Prior to law teaching, Professor Snyder worked as an associate at Williams & Connolly LLP and wrote two critically acclaimed books about baseball including

A Well-Paid Slave: Curt Flood's Fight for Free Agency in Professional Sports

(Viking/Penguin, 2006). A graduate of Duke University and Yale Law School, he clerked for the Hon. Dorothy W. Nelson on the U.S. Court of Appeals for the Ninth Circuit.

For more information about Professor Snyder's work, go to

bradsnyderauthor.com

and follow him on Twitter at

@bradsnyderprof

.

The Thomas R. Kline Center for Judicial Education of the Thomas R. Kline School of Law of Duquesne University, will provide a copy of Snyder's Democratic Justice: Felix Frankfurter, the Supreme Court, and the Making of the Liberal Establishment as program material to the first 50 registrants who request a copy.