Keynote Speakers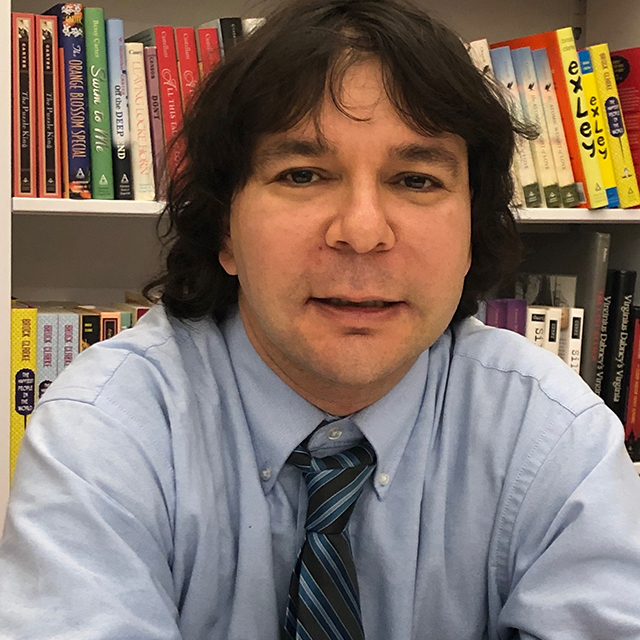 Jacob M. Appel, MD, JD, MPH is Associate Professorof Psychiatry and Medical Education at the Icahn School of Medicine at Mount Sinai where he serves as Director of Ethics Education in Psychiatry and Assistant Director of Academy for Medicine and the Humanities. He is currently co-chair of the Group for the Advancement of Psychiatry's Committee on Psychiatry and the Law and a judge for the 2021 National Book Critics Circle Awards. He is the author of twenty volumes of fiction and nonfiction, most recently Who Says You're Dead? (Algonquin, 2019), a compendium of ethical dilemmas.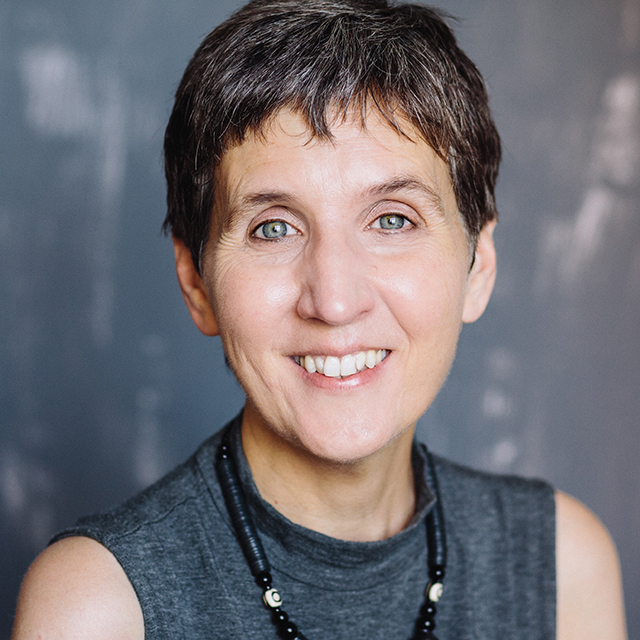 Nancy Berlinger, PhD is a research scholar at The Hastings Center, an independent bioethics research institute based in Garrison, NY. Her current research focuses on three areas: ethical and societal challenges arising from population aging, with special attention to dementia care and to housing for older adults; the role of health practitioners, systems, and policymakers in the care and well-being of immigrants as a vulnerable population, and responding to and learning from Covid-19. She directed The Hastings Center's rapid-response guidance on Covid-19 and conducts empirical research on the experiences of health care workers and community-level responses to older adults and to immigrants during the pandemic. She has longstanding interests in decision-making and care in serious illness and near the end of life; the management of problems of safety and harm in health systems, and the moral dimensions of care work.

She directs The Hastings Center's Visiting Scholar Program, including its Early Career Scholars Workshop for Minority Doctoral Students, launched in 2021. She serves on the Bioethics Committee of Montefiore Medical Center, Bronx, NY, including ad hoc Ethics Review Committees on hospice access for patients alone. She is a founding board member of the Empire State Bioethics Consortium and teaches at Lehman College, City University of New York.

She is a graduate of Smith College and received a doctorate in English literature from the University of Glasgow and a master of divinity, with a focus on ethics, from Union Theological Seminary.

Her books include: Are Workarounds Ethical? Managing Moral Problems in Health Care Systems (Oxford, 2016); The Hastings Center Guidelines for Decisions on Life-Sustaining Treatment and Care Near the End of Life: Revised and Expanded Second Edition (Oxford, 2013, with Bruce Jennings, and Susan M. Wolf) and After Harm: Medical Error and the Ethics of Forgiveness (Johns Hopkins, 2005).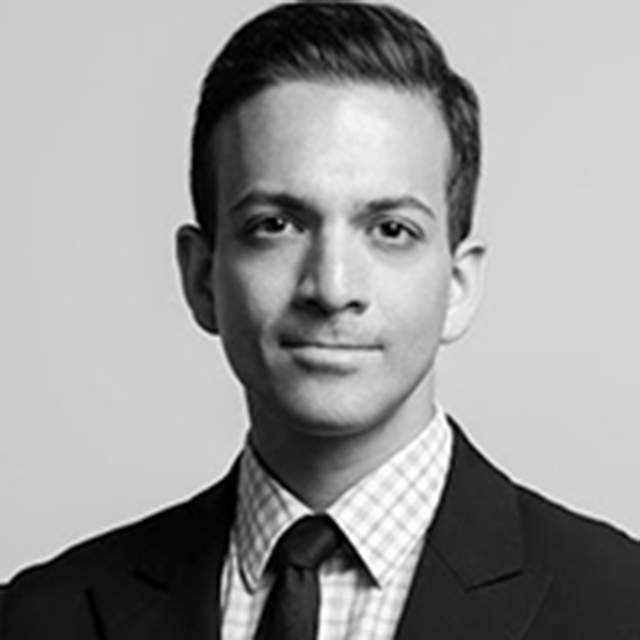 Vin Gupta, MD, MPA, MSC is an Affiliate Assistant Professor of Health Metrics Sciences at the Institute for Health Metrics and Evaluation (IHME) at the University of Washington.
Clinically active as a Pulmonary/Critical Care physician, Dr. Gupta's research has focused on several important issues in global public health. He previously was a full-time Assistant Professor with the Institute for Health Metrics and Evaluation (IHME) and the Department of Health Metrics Sciences (HMS) from 2018-2020. During this time, Dr. Gupta helped lead a large research portfolio examining the global burden of non-communicable diseases using the most advanced epidemiologic methods.
He concurrently holds an active commissioning as Major in the United States Air Force Reserve Medical Corps, where he serves a deployable critical care aerospace physician with the 446th Aeromedical Staging Squadron based at Joint-Base Lewis McChord.. In this capacity, Dr. Gupta previously assisted with bolstering the emergency health crisis response capabilities of partner nations in Africa as part of the US State Department's African Peacekeeping Rapid Response Partnership ("A-Prep") initiative.
Dr. Gupta received his BA from Princeton, MD from Columbia University's Vagelos College of Physicians & Surgeons, Master's in International Relations from the University of Cambridge, and Master's in Public Administration from the Kennedy School of Government at Harvard. He is a term member of the Council on Foreign Relations, regular health policy contributor for national media outlets, and board member on several health-focused nonprofit organizations nationwide.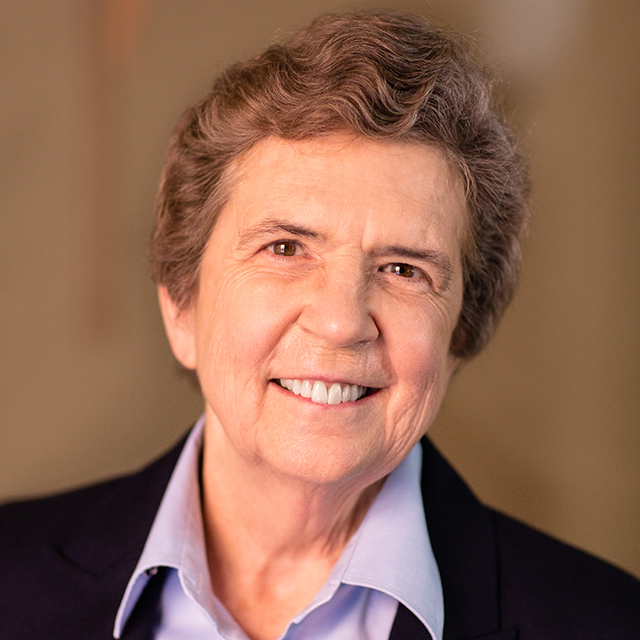 Sr. Carol Keehan, D.C., RN, MS was the ninth president and chief executive officer of the Catholic Health Association of the United States (CHA). She assumed her duties in October 2005. She is responsible for all association operations and leads CHA's staff at offices in Washington, DC, where she is based, and in St. Louis. She retired from CHA in June of 2019.
Sr. Carol worked in administrative and governance positions at hospitals sponsored by the Daughters of Charity for more than 35 years. Prior to joining CHA, she was the board chair of Ascension Health's Sacred Heart Health System in Pensacola, FL. Previously, she served for 15 years as president and chief executive officer of Providence Hospital in Washington, DC. In the early 1980s, Sr. Carol served as Providence Hospital's vice president for nursing. In addition, she served in leadership positions at Sacred Heart Hospital in Cumberland, MD, and Sacred Heart Children's Hospital in Pensacola, FL.
Sr. Carol holds influential roles in the governance of several health care, insurance and educational organizations. In 2014, she was elected as a member of the National Academy of Medicine (formerly the Institute of Medicine), which advises the nation and international community on issues of vital importance to public health. In 2010 and the ensuing years, Sr. Carol played a central role in advancing the Affordable Care Act and ensuring that it continues to effectively provide health insurance to vulnerable people and working families.
Sr. Carol has been a representative to the International Federation of Catholic Health Care Associations of the Pontifical Council for Pastoral Health Care. In addition, she has been a member of several health, labor and domestic policy committees of the United States Conference of Catholic Bishops, Washington, DC, and serves on the finance committee of the Archdiocese of Washington. Currently, Sr. Carol also serves on the boards of Georgetown University in Washington, DC, St. John's University in Queens, NY, The GHR Foundation, the board of the Basilica of the National Shrine of the Immaculate Conception in Washington, DC and the board of St Vincent De Paul Hospital in Israel.
Her numerous awards and honors include the Pro Ecclesia et Pontifice (Cross for the Church and Pontiff), bestowed by Pope Benedict XVI; the Seton Legacy of Charity Medal; Commonweal Magazine's 2018 Catholic in the Public Square Award, LCWR 2011 Outstanding Leadership Award; the Cardinal Joseph Bernardin Award from Catholic Common Ground Initiative; and the Friend of Children Award from Children's National Medical Center in Washington, DC. In 2010, TIME magazine named Sr. Carol one of the "100 Most Influential People in the World." She has appeared on Modern Healthcare's list of "100 Most Influential People in Healthcare" for several years. In 2013, Sr. Carol was an Opus Prize finalist for successfully addressing the persistent social problem of inadequate access to health care.
Sr. Carol earned a Bachelor of Science degree in nursing from St. Joseph's College in Emmitsburg, MD, where she graduated magna cum laude, and a master of science degree in business administration from the University of South Carolina, from which she received the School of Business Distinguished Alumna Award in 2000 and was honored in 2009 as an outstanding alumna. She has also received honorary doctorate degrees from: Catholic University of America in Washington, DC; St. John's University in Queens, NY; The College of the Holy Cross in Worcester, MA; Niagara University in Niagra, NY; Marymount University in Arlington, VA; DePaul University School for New Learning in Chicago, IL; University of St. Thomas in St. Paul, MN; Saint Mary's University of Minnesota in Winona, MN; Washington & Jefferson College of Washington, PA; Catholic Theological Union in Chicago and the Jesuit School of Theology of Santa Clara University of Santa Clara, CA.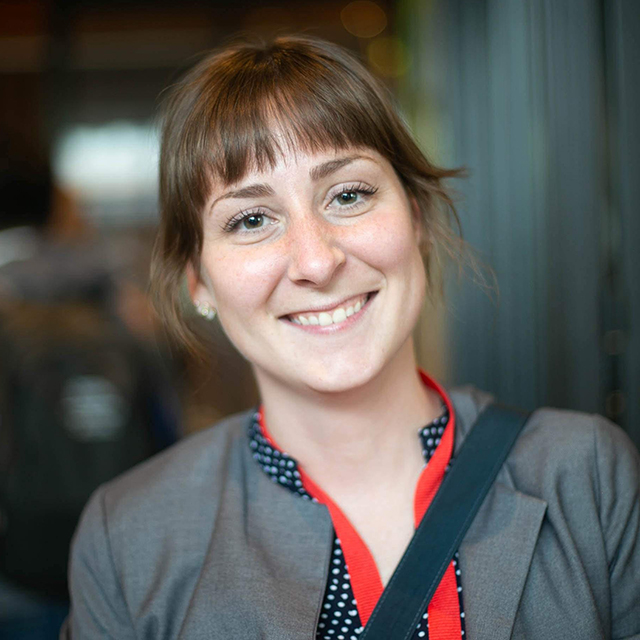 Aimee Milliken, PhD, RN HEC-C is an Associate Professor of the Practice at Boston College's Connell School of Nursing in Chestnut Hill, MA, and formerly practiced as a critical care nurse for over a decade. She received her PhD from Boston College in May, 2017. Her dissertation involved the development and psychometric evaluation of the Ethical Awareness Scale, an instrument to measure ethical awareness in critical care nurses. Subsequently, she completed a two-year postdoctoral fellowship in clinical ethics, and was awarded funding to study trends in ethics consultation requests. Her current research focuses on fostering ethical awareness in clinicians and developing preventive ethics strategies. She teaches at Harvard Medical School, and has published and presented nationally and internationally on the topics of nursing ethics and clinical ethics.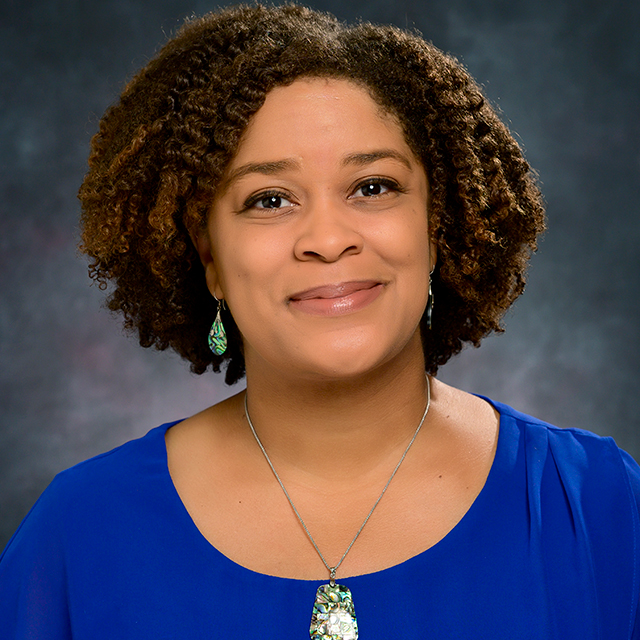 Felicia "Liz" Stokes, PhD, JD, MA, RN is the Director of the American Nurses Association Center for Ethics and Human Rights and demonstrates expertise in public policy on ethical issues including end-of-life, intellectual disabilities, artificial intelligence and women's reproductive health. She is an international speaker on the Code of Ethics for Nurses and an Associate Editor for the Journal of Bioethical Inquiry. Liz is a former American Academy of Nursing Jonas Policy Scholar. Her expertise and leadership are also demonstrated through various charitable roles in the health and legal communities. Liz's sphere of influence as a nurse-attorney-bioethicist enables a unique contribution to nursing ethics, law and policy.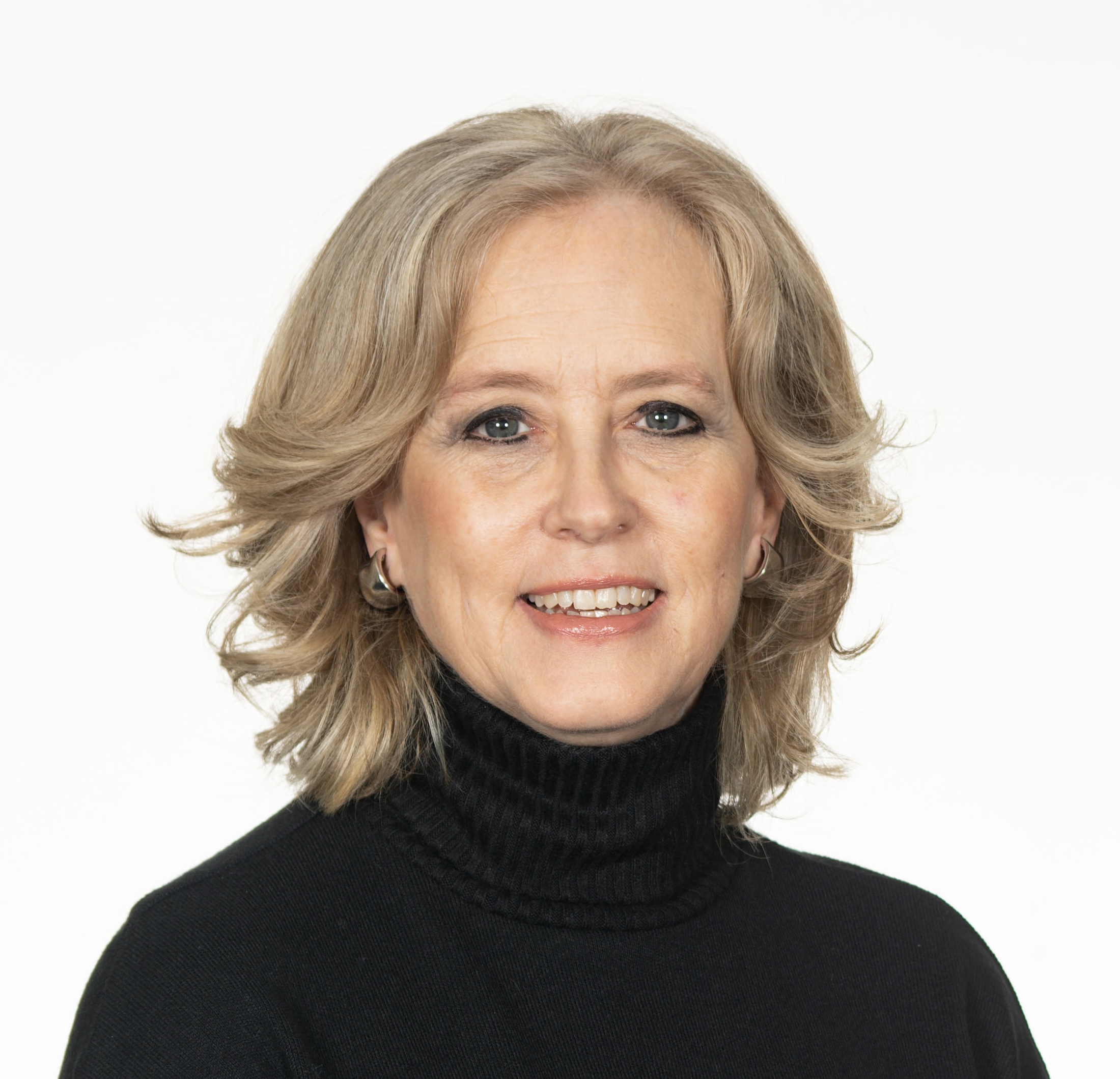 Sarah B. Vittone DBe, MA, MSN, RN is an Associate Professor and Program Director at the Georgetown University School of Nursing. She received undergraduate and graduate degrees from the University of Virginia and a Doctor of Bioethics from Loyola University Chicago. She concurrently serves as a faculty member and clinical bioethicist at the Pellegrino Center for Clinical Bioethics at Georgetown University. Sarah demonstrates expertise in practice and as an educator in clinical bioethics over the last 30 years on issues at end of life, moral distress, complex decision making, surrogate decision makers, and issues at the interface of vulnerable populations and health systems. Sarah also serves as a research ethics consultant and educator in research ethics and human protection with the Georgetown-Howard Universities Center for Clinical and Translational Science. She received the Georgetown University Medical Center Faculty Achievement in Education in 2019 and the Provost's Award for Innovation in Education in 2021. This innovation in Visual Thinking and Visual Intelligence with empirical work on bias, assumptions, observation and communication is a unique strategy for uncovering bias through intentional self awareness. She presents locally and nationally on nursing ethics and bioethics.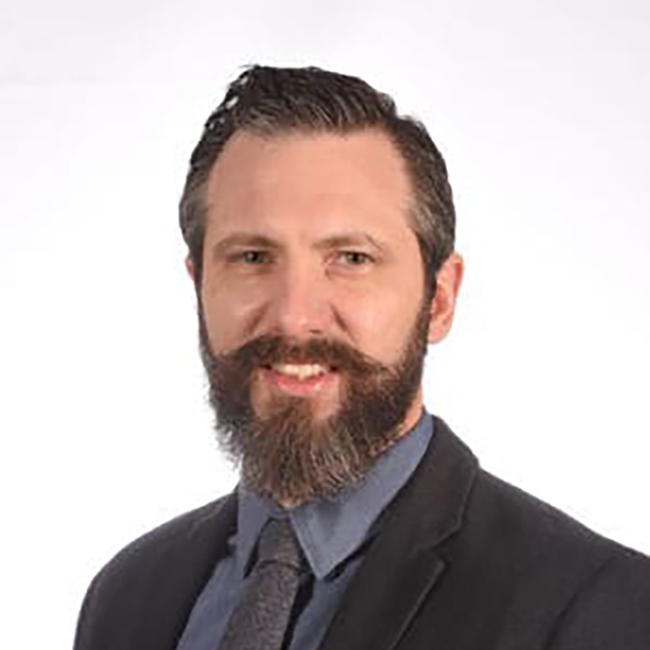 Jamie C. Watson, PhD, HEC-C is an Associate Staff Clinical Ethicist at the Cleveland Clinic's Center for Bioethics in Cleveland, OH. He is a member of the clinical ethics consultation services at the University of Arkansas for Medical Sciences and Arkansas Children's Hospital, and he serves as a Plain Language Writer for the Center for Health Literacy. Dr. Watson received his doctorate in philosophy at Florida State University in 2009 and has co-authored four textbooks on ethics and philosophy, as well as a single-authored book on responsible politics. His primary scholarship is on moral expertise and moral distress, and he has developed a recent interest in neuroethics.
Plenary Panel Speakers

Michael J. Deem, PhD joined the University of Pittsburgh in Fall 2021 with an appointment as Associate Professor in the Department of Human Genetics in the Graduate School of Public Health. Previously he was an Assistant Professor at Duquesne University, with a joint appointment in the School of Nursing and the Center for Healthcare Ethics. He has also been an affiliated faculty member of the Genetic Counseling Program at Indiana State University and a subject faculty member of the Certificate Program in Pediatric Bioethics at Children's Mercy Hospital.

Dr. Deem completed his PhD in philosophy at the University of Notre Dame in 2015 and an MA in philosophy at Texas A&M University in 2009, as well as an MA in historical theology at Saint Louis University in 2005. He completed a Postdoctoral Fellowship in Pediatric Ethics and Genomics at Children's Mercy Hospitals and Clinics in Kansas City. Dr. Deem's main areas of research are bioethics, philosophy of biology and medicine, and interprofessional healthcare ethics education.

Chad S. Priest, JD, MSN, RN, FAAN is Chief Executive Officer of the American Red Cross - Indiana where he leads a team of over 3,500 volunteers and staff from 45 offices throughout Indiana and portions of Ohio, Kentucky and Illinois dedicated to alleviating human suffering and supporting resilient communities.
Chad is also Adjunct Assistant Professor of Emergency Medicine at the Indiana University School of Medicine and co-founder of the Disaster Medicine Fellowship Program and Adjunct Assistant Professor of Nursing at the Indiana University School of Nursing. He is a fellow of the American Academy of Nursing. His research and scholarship interests include international disaster risk reduction, healthcare emergency management, crisis leadership and community resilience to disasters and crisis events. He is a frequent international speaker on issues related to healthcare system and community resilience.
Prior to assuming leadership of the Indiana Region of the American Red Cross, Priest served as Assistant Dean for Operations & Community Partnerships at the Indiana University School of Nursing where he also founded and directed the interdisciplinary Social Network Health Research Laboratory. Chad served on active duty as an officer in the United States Air Force with the 89th Medical Group, Andrews Air Force Base, Maryland. He received his undergraduate degree in nursing from Indiana University, his Masters of Science degree in Community Health Nursing from Indiana University and his law degree from the George Washington University in Washington, DC.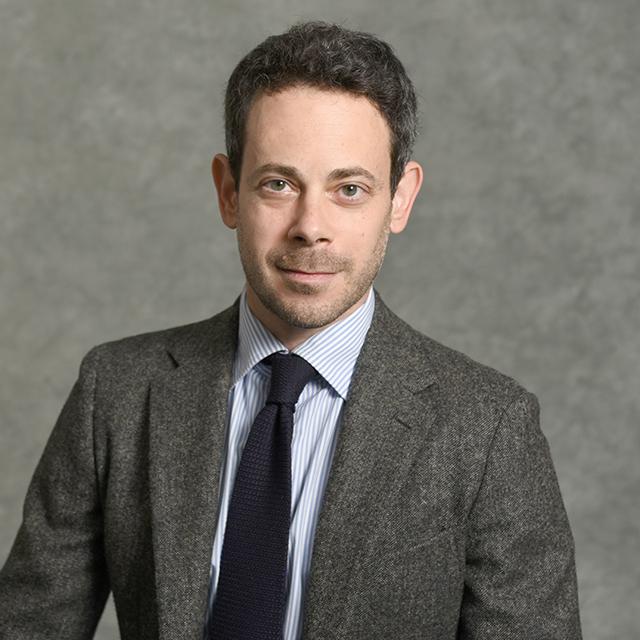 Eric Vogelstein, PhD is Associate Professor with a joint appointment at Duquesne University in the School of Nursing and the Department of Philosophy. Dr. Vogelstein specializes in biomedical ethics and ethical theory. Among other topics, he has published on the ethics of advance directives and surrogate decision-making, assisted dying, the moral status of prenatal life, moral expertise, and issues in nursing ethics. Dr. Vogelstein has also published on theoretical issues in moral philosophy related to the nature of morality and the relationship between morality and practical reason.

Douglas B. White, MD MAS is Vice Chair and Professor of Critical Care Medicine at the University of Pittsburgh School of Medicine. He holds the UPMC Endowed Chair for Ethics in Critical Care Medicine. He directs the University's Program on Ethics and Decision Making in Critical Illness, which is the first program in the country focused on ethical issues in critical care medicine.
Dr. White graduated summa cum laude from Dartmouth College in 1995 with a degree in English Literature. He received his medical degree from UCSF and completed a residency in Internal Medicine and a fellowship in Pulmonary and Critical Care Medicine at UCSF. While at UCSF, he also completed a Master's degree in Epidemiology and Biostatistics and a fellowship in Bioethics.
Dr. White's scholarship focuses on ethical issues that arise in the care of critically ill patients and on developing interventions to improve surrogate decision making for incapacitated, seriously ill patients. He has been continuously funded by the NIH since 2005 and has also received funding from a number of foundations including the Greenwall Foundation, the Gordon and Betty Moore Foundation and the Beckwith Institute.
He has published more than 150 peer reviewed research articles and has received numerous awards for his scholarship, including induction in the American Society for Clinical Investigation, the Grenvik Award for Ethics from the Society of Critical Care Medicine, and the Distinguished Research Mentor Award from the University of Pittsburgh's ICRE. He is a designated diversity champion at the University of Pittsburgh School of Medicine.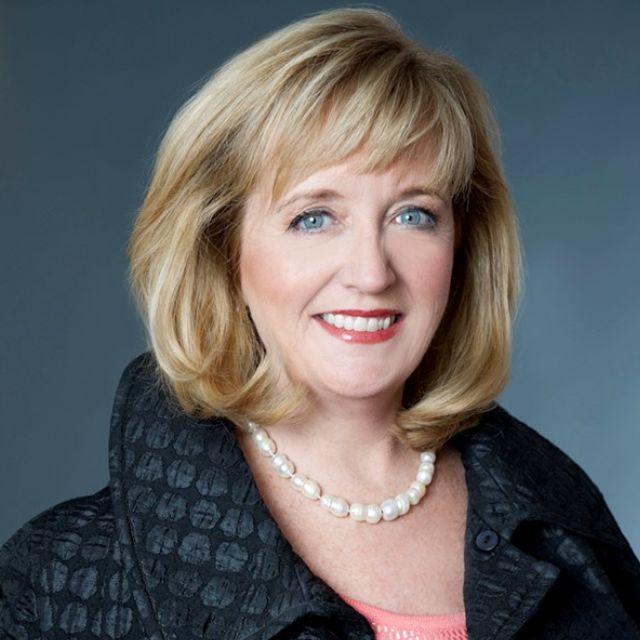 Mary Ellen Smith Glasgow, PhD, RN, ANEF, FAAN is Dean and Professor at Duquesne University School of Nursing. Glasgow previously served as Associate Dean for Nursing, Undergraduate Health Professions, and Continuing Education and Chair of Undergraduate Programs at Drexel University. She completed a fellowship at Bryn Mawr College and HERS, Mid-America Summer Institute for Women in Higher Education Administration. She was also selected as a 2009 Robert Wood Johnson Foundation Executive Nurse Fellow.
She is the author of four books, two of which earned the American Journal of Nursing's first place Book-of-the-Year Award. In addition, she has published more than 100 articles and book chapters and has presented nationally and internationally. Glasgow also is a fellow of both the American Academy of Nursing and the National League for Nursing Academy of Nursing, among other honors. She has been honored with the Villanova University College of Nursing Alumni Medallion for Distinguished Contribution to Nursing Education and received the Distinguished Alumni Award from Gwynedd-Mercy University. She served on the Health Service Executive and National Nursing and Midwifery Quality-Care Metrics Project Team to develop quality metrics for the country of Ireland.
Appointed as vice provost for research at Duquesne in July 2021, Glasgow provides strategic guidance, expertise and operational direction for research activities. Recently, she was re-appointed to a third three-year term as the Duquesne University School of Nursing Dean.