More than 3,000 students call Duquesne's Living and Learning Centers their home on campus. You'll live alongside students and friends working hard to achieve their goals. All students are required to live on campus during their first two years of undergraduate study, fostering environments to learn together, have new experiences and build unique relationships that can last a lifetime. There's plenty to do on campus, and nearby, so you can balance the demands of classes with the excitement of all that Pittsburgh has to offer. On this page you can learn about the process for chossing housing on campus.
Returning Students can select a room through Group Housing Selection or through the Room Selection Lottery
To select a room, you must meet the following criteria:
Be a current student who will be registered full-time for the fall semester.

Have a $0 student account balance or be on a payment plan with the university.

Make a $300 non-refundable deposit
To make a deposit:
Deposits must be paid online or at the Cashier's Office on the first floor of the Administration Building.
Deposits are non-refundable

Bring cash or check (made payable to Duquesne University)

If paying online, you may make eCheck or credit card payments. Online deposits can be submitted by logging in DORI and clicking on "Access CASHNET." Then select "Make a Payment" and "Room Deposit."
Important Dates for Room Selection 2023
February 13, 2023
Group Housing Applications due
February 15, 2023
Groups notified of their Group Housing Status
February 21, 2023
Deposits for Group Housing are due
Group Housing Agreements and Placement Surveys due
February 22, 2023
Group Housing Selection & Placement
March 6, 2023
Need a Roommate Session, 9 p.m. in the Towers MPR
March 8, 2023
Deposits for General Room Selection are due
General Room Selection Housing Agreements and Placement Surveys due
March 10, 2023
General Room Selection Lottery Numbers are generated
Students are informed of their Lottery Numbers
March 15-16, 2023
Room Selection and Placement
March 31, 2023
Notification of Room Assignments
How Does the Housing Lottery Work?
Once a student has submitted their housing deposit, they will be emailed instructions on how to access to the Housing Agreement and Placement Survey. The information submitted on this survey will allow Residence Life staff to consider specific preferences and place students in a room for the 2023-2024 academic year. Please note:
The lottery is based on Academic Standing. Current Juniors and up will be placed first, then current Sophomores followed by current Freshmen.
All freshmen and sophomores are required to live on campus in accordance with the Duquesne University Campus Residency Policy.
Housing is not guaranteed for students who do not participate in the Room Selection Process.
Deposits and Housing Agreements must be submitted by March 8, 2023. Lottery numbers will be randomly generated and distributed on March 10, 2023.
Students and their roommate will be placed using the better of their lottery numbers. In Vickroy and Des Places, you will be allowed to request a full suite based on the best lottery number among the residents choosing to live in that suite. Vickroy and Des Places rooms may only be assigned as full rooms or full suites.
Residence Life staff will assign rooms on March 15 and 16, 2023. Students will be notified of their room assignment on March 31, 2023.
Need a Roommate?
Join us for our "need a roommate" session and meet other residents looking for a roommate!
Date: Monday, March 6, 2023
Time: 9 p.m.
Location: Towers MPR
We'll see you there!
Assumption Hall Reminder:
Assumption Hall is reserved for students in the Duquesne Honors College. Students who are not members of the Honors College but wish to reside in Assumption should submit a request to the Office of Residence Life.
What is Group Housing?
Group Housing is an opportunity for large groups of students to choose their Towers community.
Student participating in Group Housing can select group in the following sizes and will be placed in the Towers based on the availability of space.
POD - 6 Residents
DOUBLE POD - 12 Residents
TRIPOD - 18 Residents
WING - 24 or 25 Residents
To apply for Group Housing, please fill out the 2023-24 Group Housing Application.
Questions regarding Group Housing can be emailed to grouphousing@duq.edu.
Wings are awarded by the Office of Residence Life based on the group's submission of a complete application, as well as on a "first come, first served" basis. Housing wings are assigned by the Office of Residence Life based upon an overall projection of housing needs for the upcoming academic year. Group Housing Applications are due on February 13, 2023.
If we are approved for Group Housing, when will we find out our floor and room assignment?
Once applications are approved, each group will be assigned an area/wing. Each resident will need to submit their $300 housing deposit and will be provided a link to complete the electronic housing agreement.
Group Housing Deposits and Housing Agreements must be submitted by February 21, 2023.
Placement for Group Housing will occur on February 22, 2023 and students will be notified of their room assignment a few days after placement has occurred.
*If you participate in Group Housing, you will not participate in the Room Lottery.
Experience Duquesne and Pittsburgh in the Summer
On-campus housing is available for Duquesne students throughout the summer 2023 term. Current students may qualify for a free room (double room only) while they are enrolled for 6 credits of summer courses.
To be eligible for free housing, a student must complete the Summer Housing Verification Form which includes verification from the individual's Student Success Coach.
Students will be billed for housing during times they are do not meet the free housing criteria.
All summer residents are required to purchase the Summer Flex Meal Plan.
Students who need to live on campus for the summer should fill out the Summer Housing Agreement.
Students who have not yet achieved junior status or who have not completed the equivalent of four full semesters of academic work are required to reside in University housing. View the full Campus Residency Policy, as well as the waiver below.
Polarwave Rental
The Office of Residence Life offers students the option of renting a polarwave (a minifridge and microwave combination). Polarwaves will be delivered to student's rooms and picked up at the end of the year, making the hassle of carrying it during move-in non-existent!
Consider Joining a Living and Learning Community Experience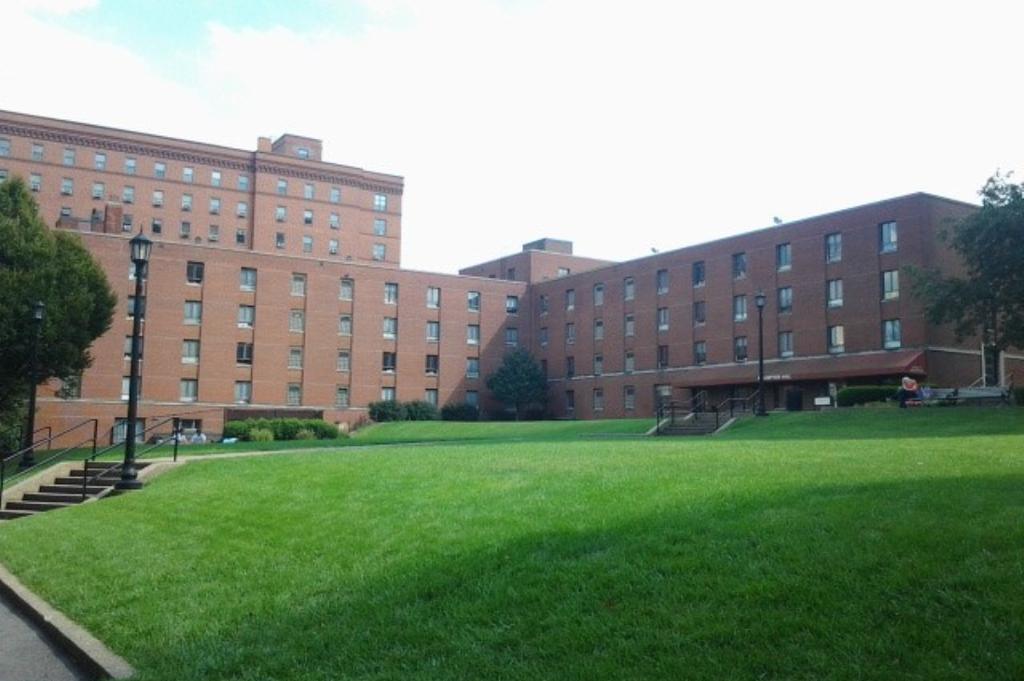 The Honors College Community
A residential experience for first and second year students enrolled in the Honors College. This community is located in Assumption Hall LLC.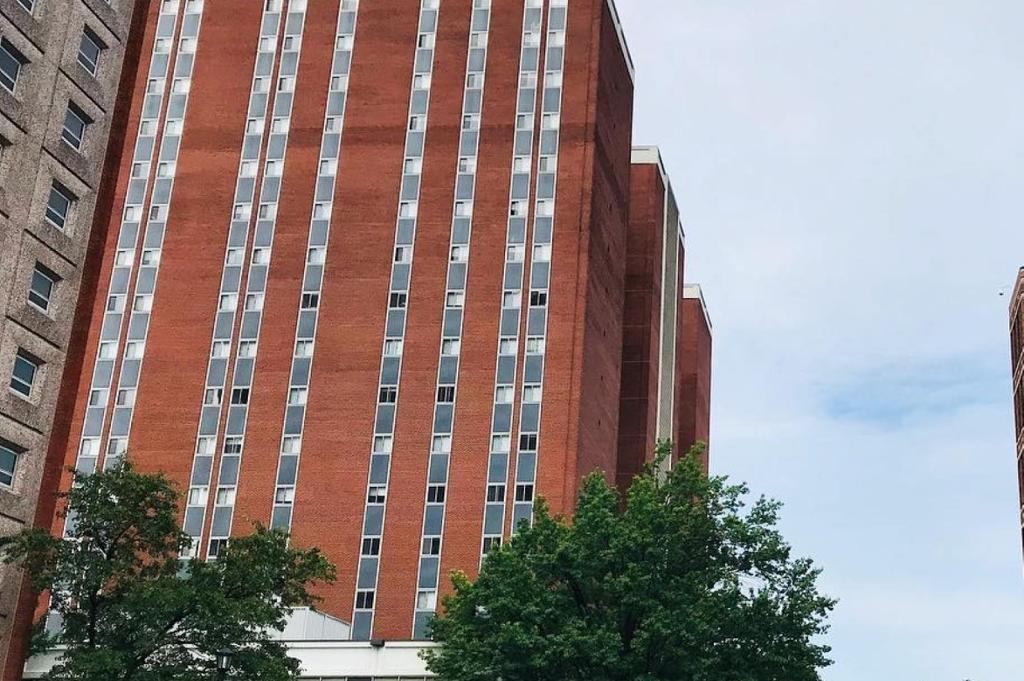 The Global Community
The Global Community is a Living-Learning Program created in partnership with the Office of Residence Life and the Center for Global Engagement. This experience serves to better integrate international and domestic students into a living-learning environment conductive to intercultural exchange, global activities, and academic advancement. All Duquesne students are invited to participate in this experience. Students will identify their interest in the community through the Duquesne Housing Application.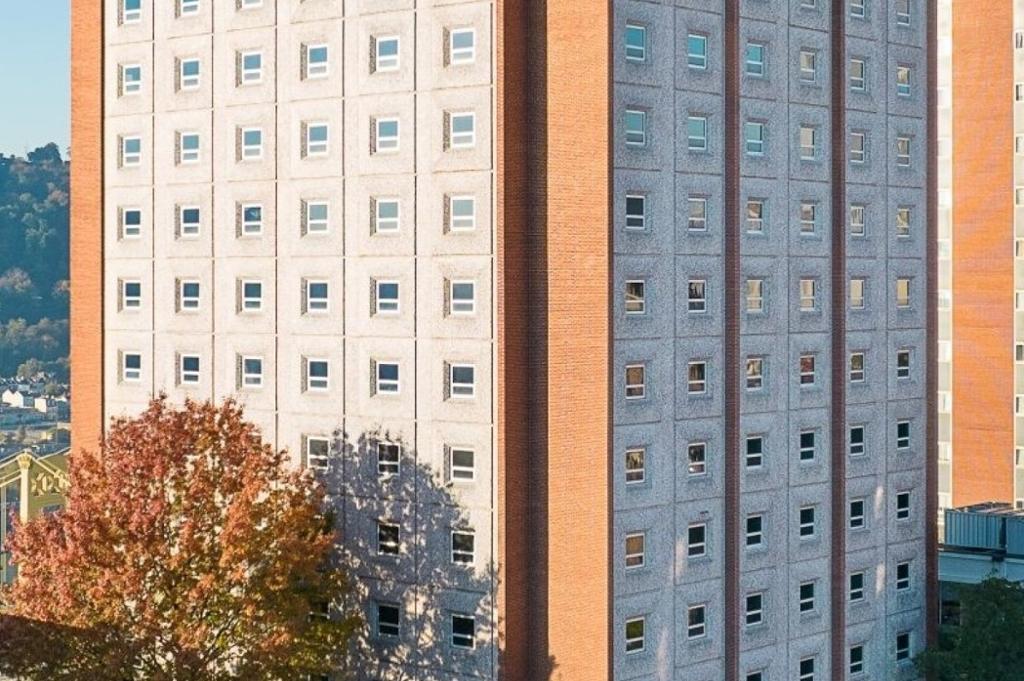 Second Year Experience Community
A residential experience for all second year students interested in igniting their success at Duquesne. Students will participate in a program focused on exploring the five core values of the university with a special focus on innovation, academic excellence, and inclusivity. This community is located in St. Martin LLC.