Enroll in Duo MFA
To enable Duo multi-factor authentication (MFA) on your University account, begin by enrolling a device. The instructions below show how to enroll a smartphone with the Duo Mobile app installed–the recommended method.
If you do not want to enroll your smartphone in Duo MFA, view our list of Duo MFA devices and methods for other options.
Video Overview
Enrolling Your Smartphone with the Duo Mobile App
Sign into DORI at www.duq.edu/dori.
Click the Duo Device Management tab.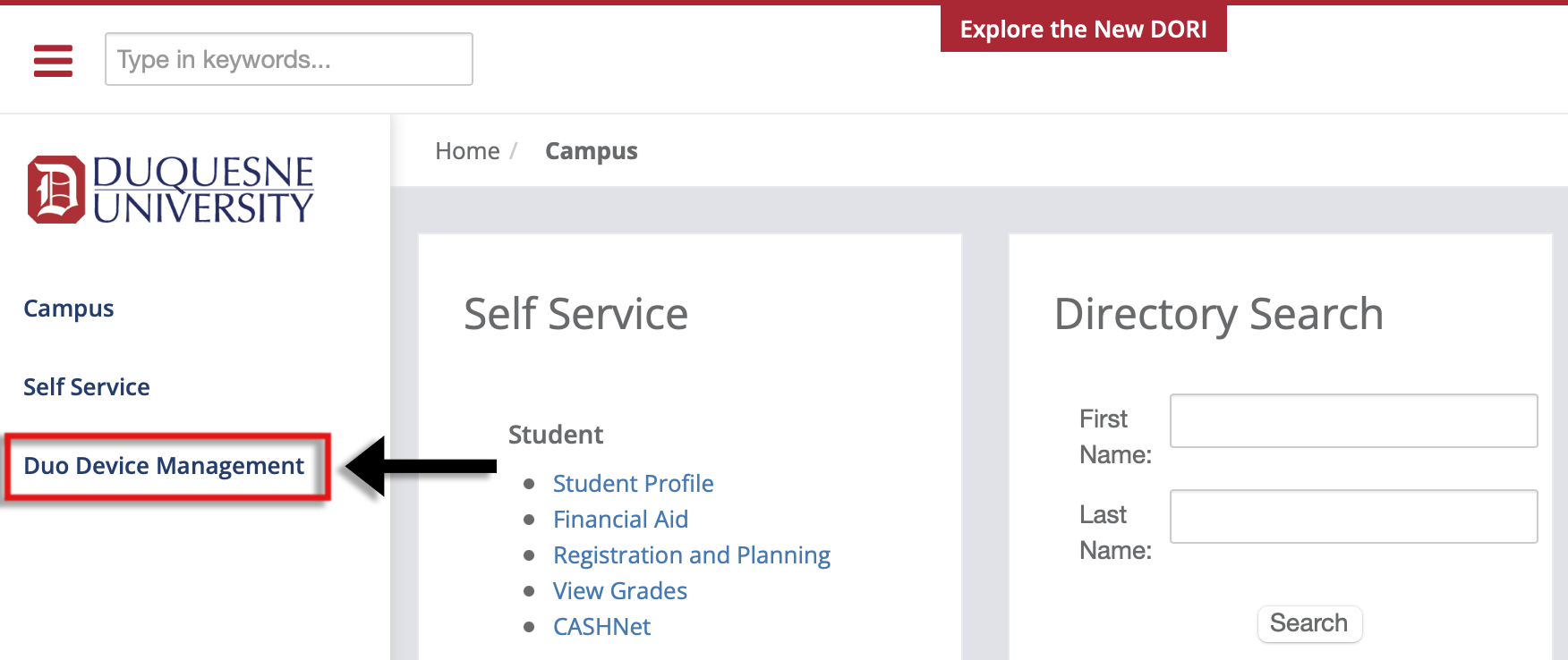 Click Start Setup.
Select Mobile phone and click Continue.
Enter your mobile phone number and click Continue.
Select the appropriate make and model of your mobile phone and click Continue.
Download the Duo Mobile app on the App Store or Google Play Store. Once downloaded, click I have Duo Mobile installed.
Open the Duo Mobile app and scan the QR code on your computer screen.
Click Continue to complete enrollment in Duo.