Testimonials
Paige, Class of 2024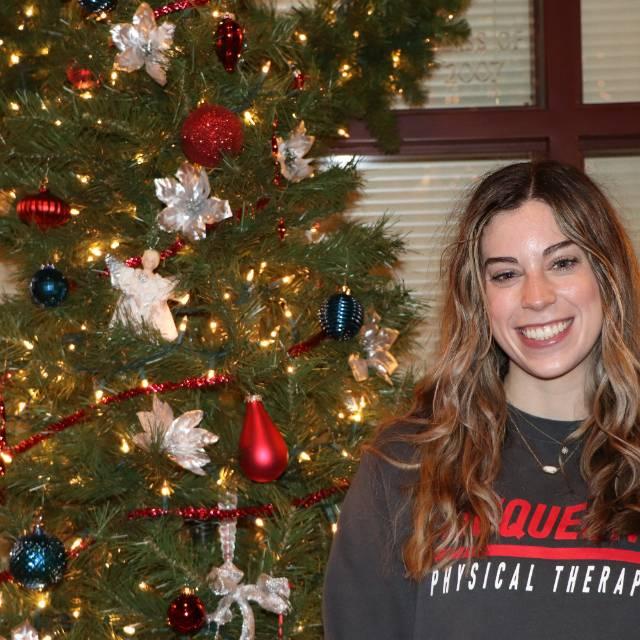 Paige worked as a PT aide in high school and discovered her passion! She says that Duquesne University is such a fun place to go to school, and she advises that you find time to enjoy the city (Pittsburgh) as well! As an Ambassador, she meets with prospective students, answers questions about the PT program and provides tours of our facilities. Something unique about Paige: While she was in high school, she stayed with the Embera Quera Tribe in Panama and explored the rainforest.
Rachel, Class of 2024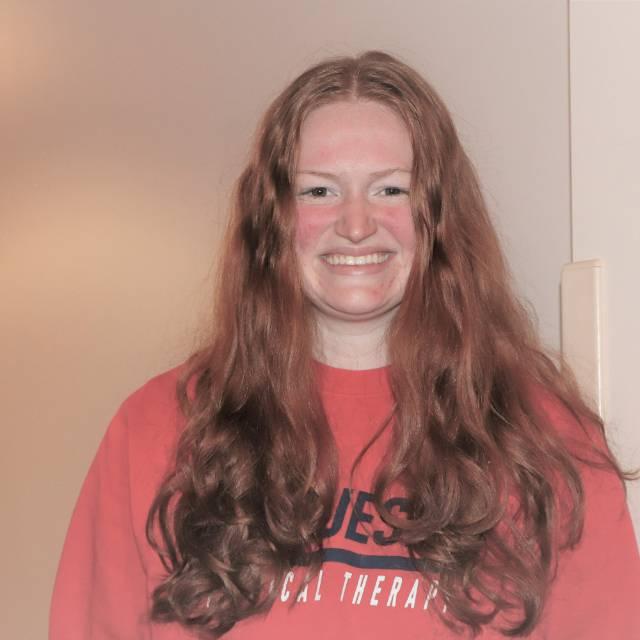 Rachel's favorite PT Classes are Health Care & Literature (undergraduate class) and Ortho Spine (graduate class), and she is planning a career in neuro when she graduates. Rachel loves Duquesne University's unique location of being in the heart of Pittsburgh, but still having that small campus feel. Our location holds the possibilities of creating long-lasting Pittsburgh connections. Rachel enjoys being an Ambassador and showing prospective students/families everything that Duquesne has to offer. Rachel originally comes from the other side of the country: Alaska!
Olivia will Graduate August 2024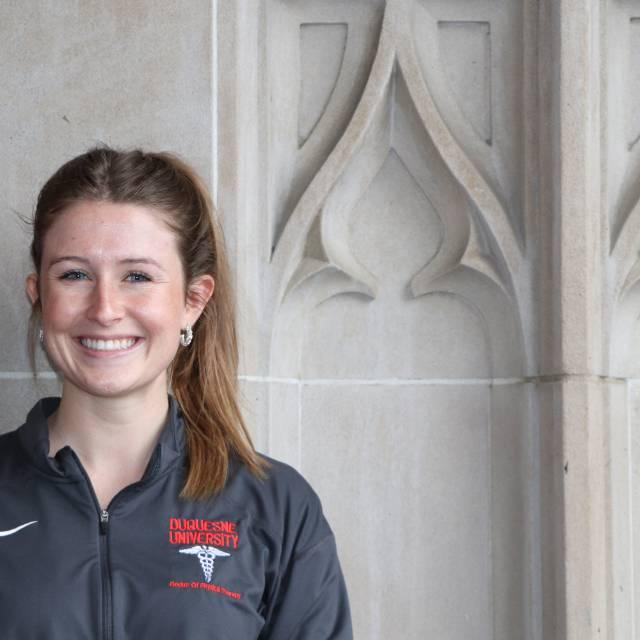 Olivia remembers her visit before choosing Duquesne University and wants to share that positive experience as an Ambassador to prospective students and their families. She truly enjoys her positive as well as fun learning experiences. Her goal of becoming a physical therapist comes from her passion of wanting to help others. Fun fact: Olivia dips her grilled cheese sandwiches in ketchup [says "it's just like tomato sauce!"] (We hope it's Heinz!)
Tim graduates in 2024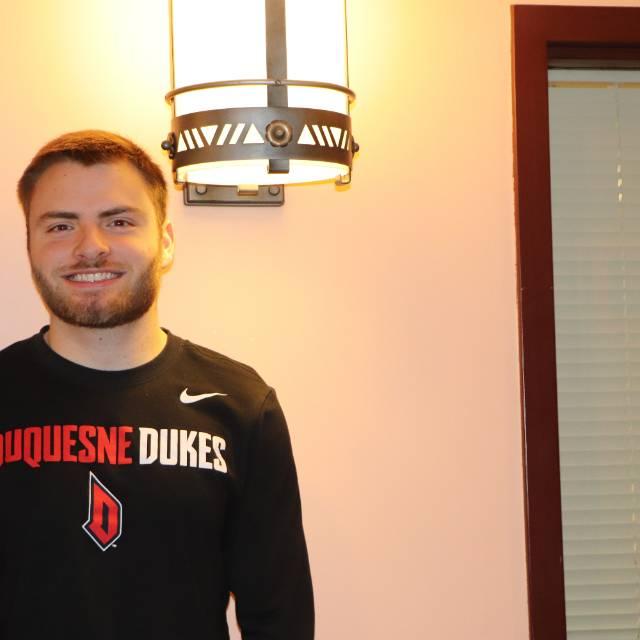 Tim received physical therapy in high school when he participated in track and cross-country. He says his PT classes are interactive and his fellow students are respectful and hardworking, and that the faculty are here to ensure that you succeed. Tim's advice is to "find your passion and allow time for yourself as you seek knowledge to become the best PT you can be. Tim, we've discovered, is a triplet! Interesting!
Carlin is with the Class of 2024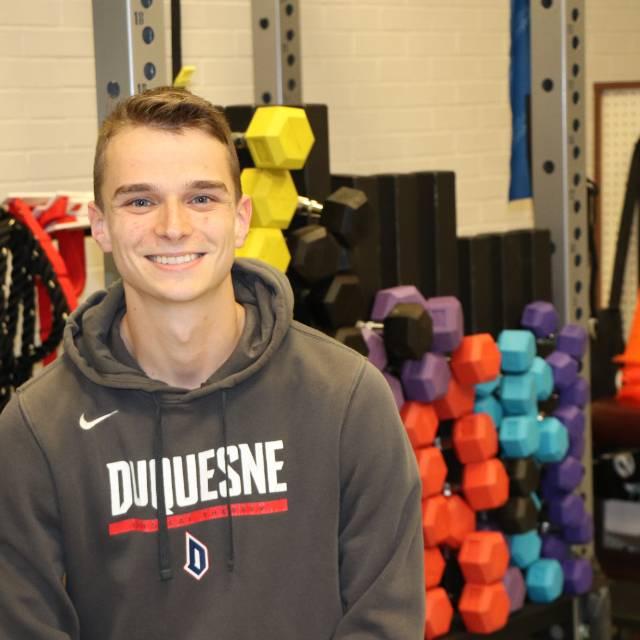 Carlin says that he is receiving a well-rounded education that will differentiate him from every other PT student in the country. With the PT faculty helping him to become the clinician he wants to be, the relationships he has with his friends and follow PT students, Carlin loves his classes. Carlin's decision to become a physical therapist resulted from witnessing his mom's success with PT after surgery. Carlin is a marathon runner, and will be competing in the 2023 Boston Marathon. Good luck, Carlin!
Chloe graduates August, 2024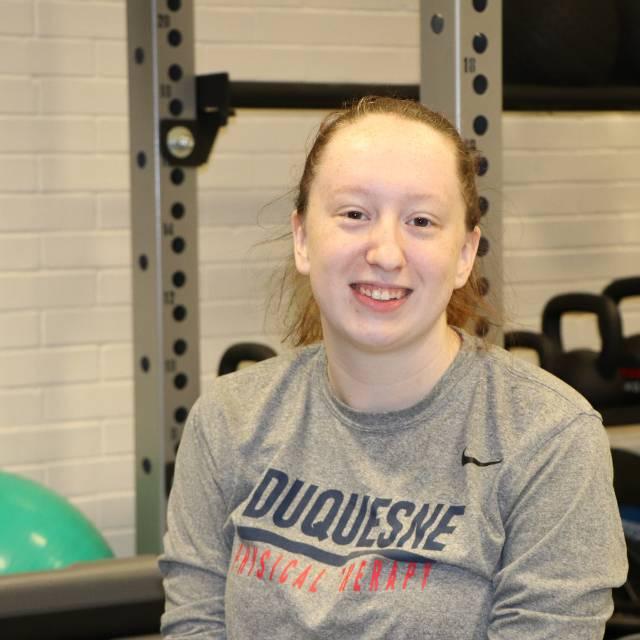 As a child, Chloe received physical therapy and fell in love with the profession! Chloe oversees all of the current Ambassadors, attends Open House events, and serves as a contact point for prospective students. Truly an outgoing personality, she serves her role well. Chloe says, "Find the school that really fits you! It'll be a gut feeling!" Here's a fun fact: Chloe has dual citizenship with England!
Sam graduates August, 2023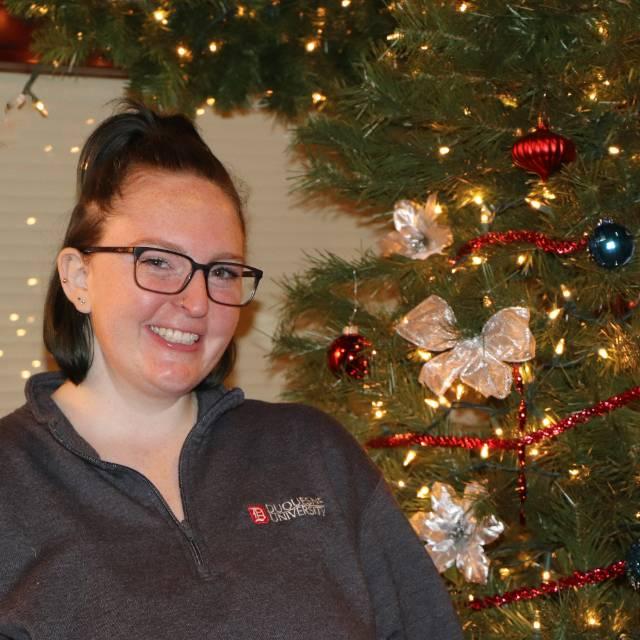 Sam has always known that she was meant to be a healer. Duquesne University PT offers a supportive environment and the faculty foster her passion for healing (physical therapy). She says that the Duquesne PT feels like home. Sam's advice: "Don't forget to make time for yourself to recharge! You'll thank yourself later when you take 30 minutes to take a walk, instead of barreling through your studies." Interesting fact: Sam has 3 plates and about 25 screws in her ankle!