The Speech-Language Pathology program at Duquesne gives students an excellent academic and broad-based clinical education experience at an accelerated pace.
Students in the five-year program progress seamlessly from our pre-professional phase into the professional phase (graduate program). The Department no longer accepts applicants with bachelor's degrees for graduate study.
Here's what you'll find:
The nation's first five-year, accelerated program that guarantees students a bachelor's and master's degree upon completion (providing students meet academic criteria).
Integrated academics, clinical practice and research.
State-of-the-art equipment and facilities providing real-world experience assessing and treating speech, language, and hearing problems.
A large and diverse network of externships with dedicated clinical instructors who teach in real-life settings.
Faculty members committed to teaching and research, bringing students the best academic and clinical education.
A rich student life with opportunities for fun, athletics, cultural events, networking, volunteerism, international travel and more.
Accreditation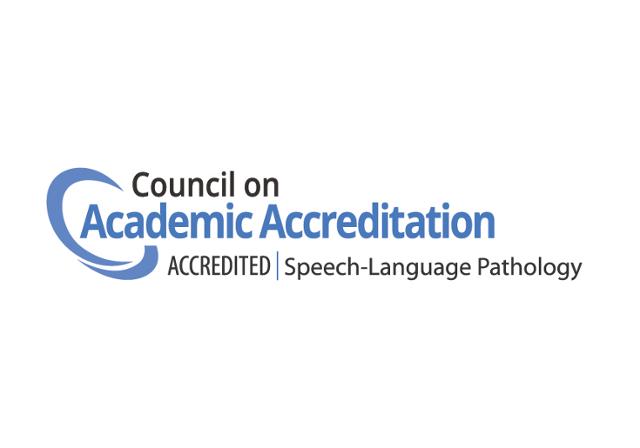 The master's degree (M.S.) education program in speech-language pathology at Duquesne University (residential) is accredited by the Council on Academic Accreditation in Audiology and Speech-Language Pathology (CAA) of the American Speech-Language-Hearing Association, 2200 Research Boulevard, #310, Rockville, Maryland, 20850, (800) 498-2071 or (301) 296-5700.
Any concerns specific to the program's accreditation status should first be addressed to the program and Duquesne University and then to the CAA. File a complaint against program.