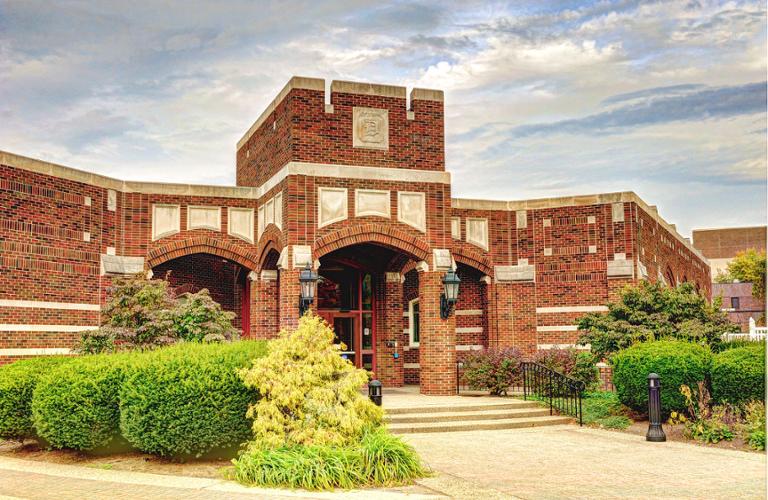 As one of the premiere Schools of Health Sciences in the country, the John G. Rangos Sr., School of Health Sciences (RSHS) welcomed approximately 230 new students to campus for the Fall 2022 semester, and over 35 new students in the Spring 2023 semester. The fall 2022 semester welcomed the largest cohort ever in the Duquesne China Health Institute, and we began our partnership with the Shanghai University of Traditional Chinese Medicine.
We are delighted to announce a newly created leadership role within the RSHS. Dean Akinci established the first ever Assistant Dean for Community Engagement position in response to the initiatives in the strategic plans of both the School and University. Dr. Heather Rusiewicz assumed the role of Assistant Dean for Community engagement this year and will lead our efforts in this important role.
Dean, Dr. Fevzi Akinci
Associate Dean for Academic Affairs and Research, Dr. Bridget Calhoun
Chair, Department of Engineering, Dr. John Viator
Chair, Department of Athletic Training, Dr. Jason Scibek
Chair, Department of Health Administration and Public Health, Dr. Faina Linkov
Chair, Department of Occupational Therapy, Dr. Amy Mattila
Chair, Department of Physical Therapy, Dr. Benjamin Kivlan
Chair, Department of Physician Assistant Studies, Professor Kristin D'Acunto
Chair, Department of Speech-Language Pathology, Dr. Heather Rusiewicz
Executive Director, Duquesne China Health Institute, Dr. Yang Chen
So far this year, the Rangos School graduated 176 students, which included our 1,000th graduate in the Department of Physician Assistant Studies. During the same ceremony, we celebrated the 6th graduating class of masters' degree students from the DCHI.
All of our successes would not have been possible without the philanthropist and visionary Mr. John G. Rangos, Sr. who established our great School. Mr. Rangos' generosity and dedication to improving health in our region has benefited thousands. Sadly, Mr. Rangos died in July of 2022, at the age of 91. Duquesne University will continue to mourn his loss, and we encourage all of you to honor the memory of Mr. John G. Rangos Sr. by serving others in any capacity you can.
We send you our very best wishes for a successful academic year!
Dr. Fevzi Akinci
Dean
Dr. Bridget Calhoun
Associate Dean for Academic Affairs and Research