Duquesne's percussion program is designed to assist each student in developing critical performing and teaching skills in the variety of percussion instruments. Instructional programs, taught by a faculty that includes two members of the Pittsburgh Symphony Orchestra, include applied studies in orchestral and commercial styles, as well as the development of pedagogical skills.
Facilities available to students include teaching studios and practice rooms devoted exclusively to percussion. The school houses an unusually extensive inventory of percussion equipment, including a set of Clevelander Dresden model timpani, Yamaha timpani, four concert grand marimbas, two xylophones, two sets of orchestra bells, Wuhan gongs, and a wide variety of other instruments.
Graduate Students
We are proud to offer highly competitive Graduate Performance Awards and Assistantships that can cover up to 100% of tuition.
Percussion Area Coordinator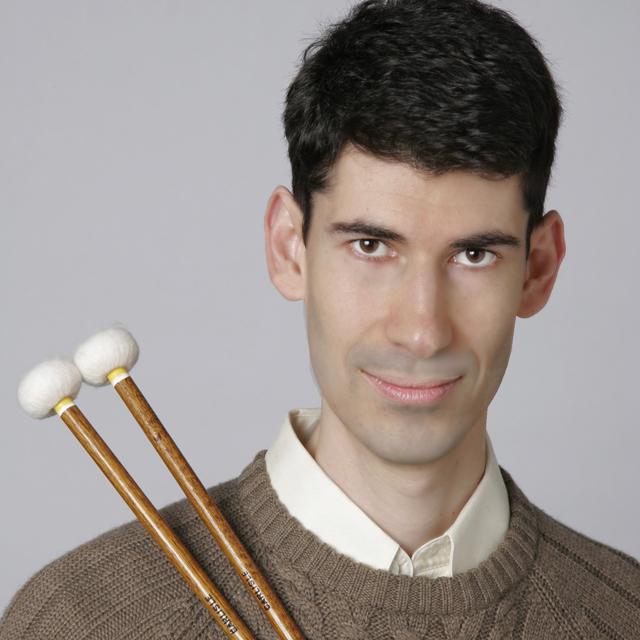 ELISEO RAEL
Percussion Area Coordinator; Adjunct Professor of Percussion; Director of Percussion Ensemble
Eliseo Rael currently serves as Percussion Area Coordinator. Please contact Eliseo with any questions you might have about studying percussion at the Mary Pappert School of Music.
Upcoming Percussion Events
There are no upcoming events to display for this calendar.
Percussion Facilities
You will have access to two percussion studios at the Mary Pappert School of Music. In addition, the Jazz Studio is equipped with a drum set.