Guiding Students Toward A Deeper Understanding of the Natural World
Biology majors acquire a breadth of knowledge across topic areas representing multiple levels
of modern biological sciences. Interdisciplinary course requirements include courses in
chemistry, physics, scientific writing and statistics that prepares students for upper-level
biology courses as well as their future careers. Our capstone course focuses on inquiry-based scientific discovery, and we provide ample opportunities for students to engage in undergraduate research in a faculty laboratory. Our graduates are successfully prepared for graduate school, professional (medical, dental, veterinary) school and technical positions in laboratories, among other careers.
Darwin Day 2023: A Taste for the Beautiful
Is beauty in the eye—or brain—of the beholder? Explore Darwin's theory of Sexual Selection and why animal behavior in various species from Túngara frogs to humans seems to favor beautiful traits when selecting a mate.
Explore our degrees & programs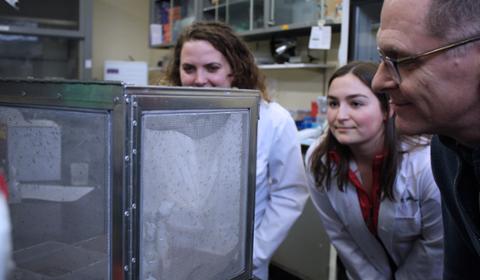 B.S. IN BIOLOGICAL SCIENCES
The Bachelor of Science in Biological Sciences offers four concentrations that allow for specialized areas of study, including general biology, molecular biology, physiology biology and evolution & organismal biology.
LEARN MORE AND APPLY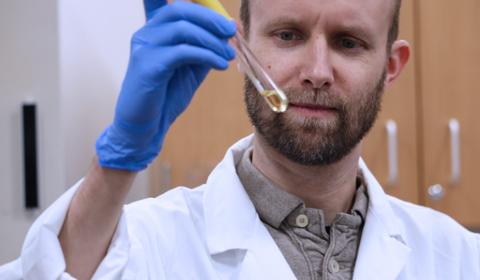 PRE-MED & PRE-HEALTH PREPARATION
If you're interested in a career in medicine or healthcare, a B.S. in Biological Sciences is a great choice for you. Our comprehensive curriculum and small classroom sizes along with our newly-renovated teaching labs are designed to help you meet the most common requirements for entry into medical, dental and other healthcare related professional programs.
LEARN MORE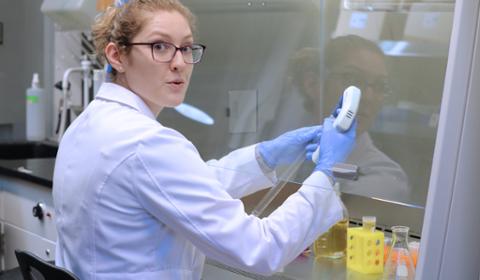 BIOLOGICAL SCIENCES GRADUATE PROGRAM
The Ph.D. in Biological Sciences program is focused on research. Students can choose to specialize in one of many areas of biology, including microbiology, cell biology, evolutionary biology, neurobiology, physiology, endocrinology or field biology.
LEARN MORE AND APPLY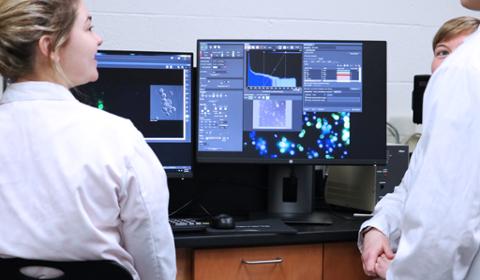 BIOLOGICAL SCIENCES HONORS PROGRAM
The Biological Sciences Honors Program provides Biology students with an opportunity to turn their undergraduate research experience into a formal honors thesis. The program integrates all components of the biological sciences- basic research and the scientific method, study of primary literature, and communication of advanced scientific knowledge. Students conduct a results-based independent research project under the tutelage of a Faculty member while participating in a seminar course designed for students doing undergraduate research. Students who have experience doing independent research are invited to apply to the Honors Program no later than the spring of their junior year.