Prepare for a career in medicine
If you're interested in a career in medicine or healthcare, a B.S. in Biological Sciences is a great choice for you. The B.S. degree offers concentrations in molecular biology and physiology that are designed to help you meet the most common requirements for entry into medical, dental and other healthcare related professional programs.
Historically, Biological Sciences majors make up the majority of Duquesne University students admitted to medical school.
Our comprehensive curriculum and small class sizes along with our newly-renovated teaching labs and
undergraduate research opportunities
will enable you to hone important transferable skills through a hands-on educational experience.
Research and Leadership
You will have ample opportunities to work collaboratively with faculty on a variety of ground-breaking research projects and gain leadership experience by joining one of our student organizations. Together, these experiences fulfill an essential component of your successful application to medical or other healthcare professional school. We offer:
One-on-one mentoring with Faculty members with specific interests in biomedical research.
Unique Molecular Biology and Physiology Concentrations that include the pre-requisites for most health-related admissions.
Summer Research Programs that focus on biomedical-related topics.
Collaborative working relationship with Duquesne's Pre-Medical and Pre-Health
Professions Program.
Ample undergraduate research opportunities throughout the semester.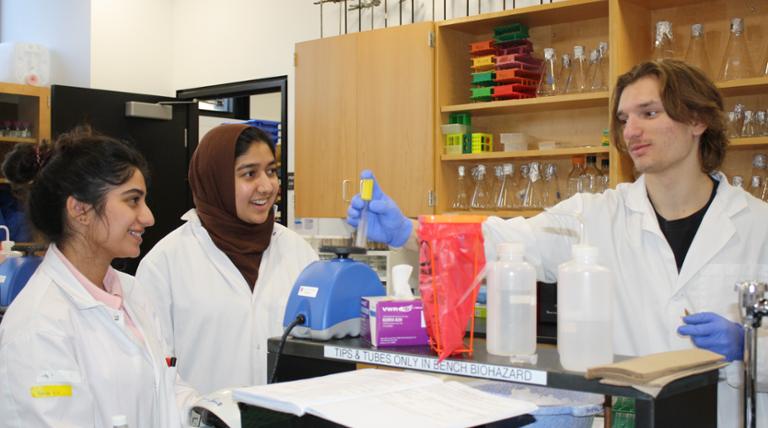 A hands-on educational experience in Biological Sciences
Biological Science majors conduct hands-on research in state-of-the-art labs.
Preparing You for Anything
Biological Sciences Career Advising
You will have access to crucial resources and support services, such as academic success coaching and a Biological Sciences Career Advisor who can help you navigate the competitive and demanding process of applying to medical and health professional schools or you may opt to participate in Duquesne's Pre-Medical and Health Professions Program.
Some of our recent graduates have obtained admission to the top medical and Dental schools, including:
Lake Erie College of Osteopathic Medicine
Drexel University College of Medicine
University of Alabama School of Medicine
Geisinger Commonwealth School of Medicine
University of Pittsburgh School of Medicine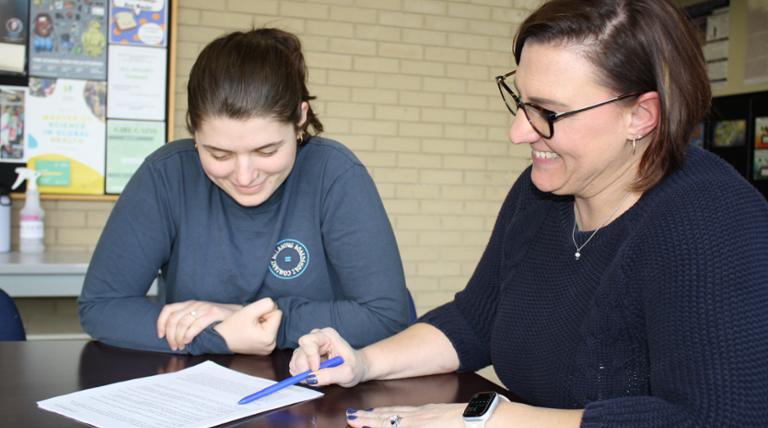 Career Advising
Careers Advisor, Dr. Becki Campanaro, helps students to navigate the process of applying for Programs in medicine and other healthcare professions.