Research Opportunities Starting in Your First Year
From the moment you step on campus, you'll participate in hands-on research and other experiences that will prepare you for your bigger goals of being a scientist. You'll work alongside our world-renowned faculty in research funded by the federal government and private organizations in our super labs with state-of-the-art technology and instrumentation, such as nuclear magnetic resonance spectroscopy, mass spectrometry and confocal microscopes, to name just a few. And along the way, you will share your research with faculty, peers and potential employers by attending or presenting at various conferences, including at Duquesne's Summer Undergraduate Research Symposium.
Summer Undergraduate Research Programs
General Overview
The Summer Undergraduate Research Program (URP) is a paid summer experience that provides students with essential research experiences for careers in STEM-based fields. Over the course of ten weeks, students engage in research, community engagement, seminar series, ethics education, and culminates in a research symposium.
School of Science and Engineering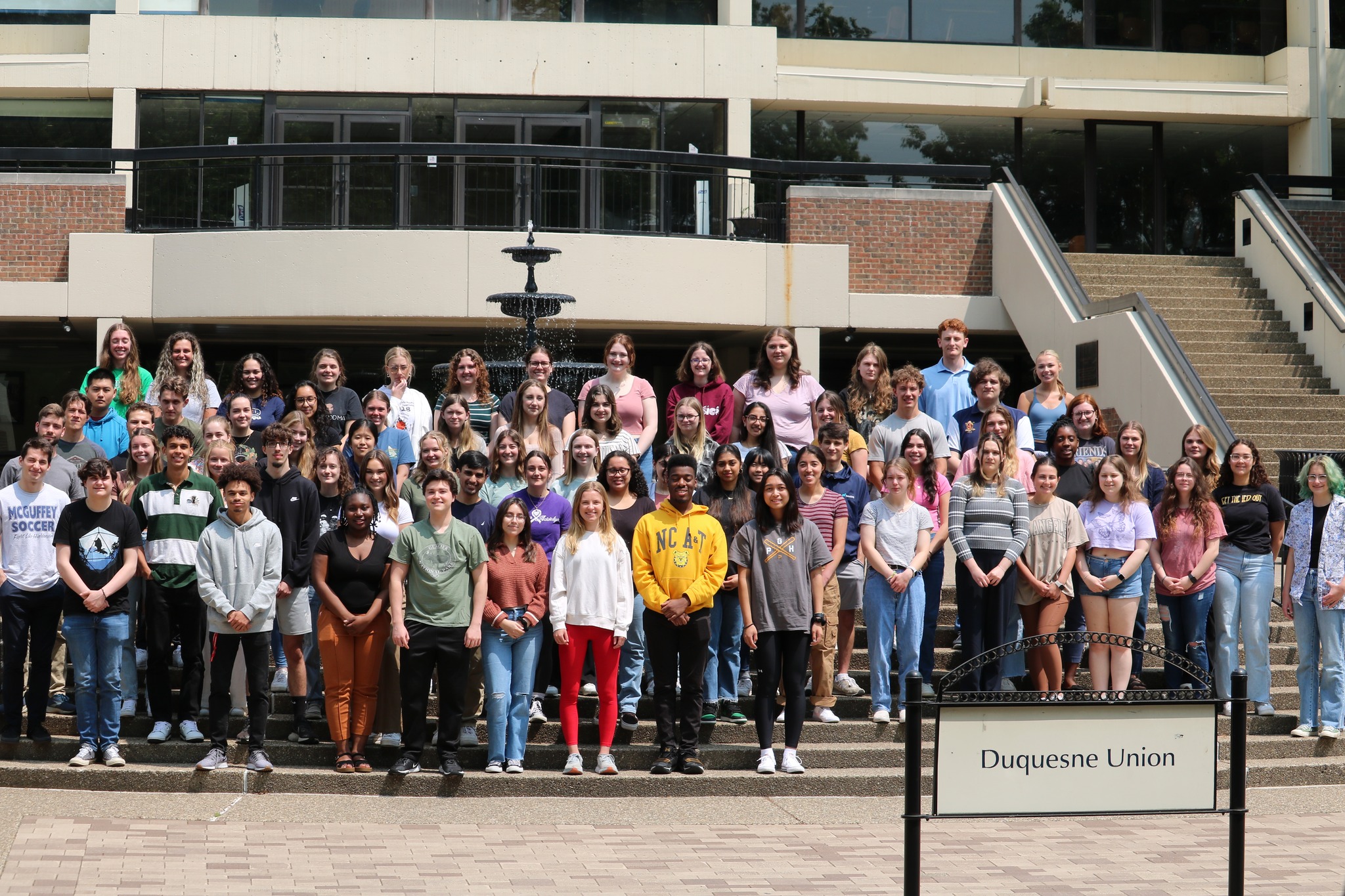 The School of Science and Engineering summer undergraduate research program is an exclusive opportunity for undergraduates within the School of Science and Engineering. Applicants will be chosen based on their academic achievements, previous lab experience, and potential in their respective fields. The program offers undergraduate research positions in various disciplines, including biochemistry, biology, chemistry, environmental science, forensic science and law, and physics.
To apply for the program, students are required to complete the application form provided below. Additionally, they must submit one letter of recommendation from a faculty member at Duquesne University, as well as their Duquesne transcript. 2024 application information will be available soon!
NSF-REU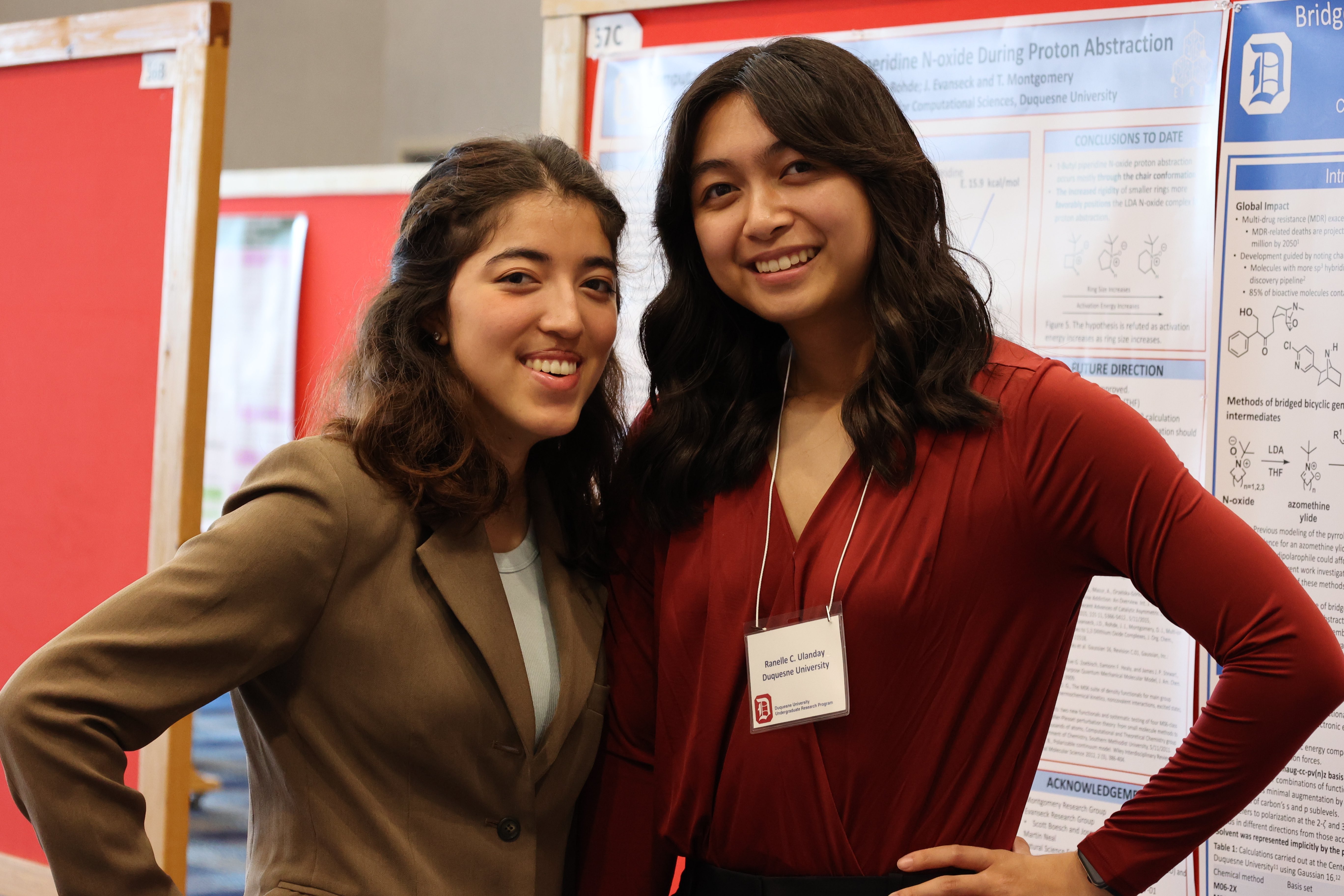 The Integrated Computational and Experimental Chemistry NSF-REU Program welcomes applications from undergraduate students majoring in biochemistry and chemistry. This program is made possible through the collaboration of the U.S. Department of Defense's Awards to Stimulate and Support Undergraduate Research Education (ASSURE) program and the National Science Foundation's Research Experiences for Undergraduates (NSF-REU) program.
2024 application information will be available soon!
PURE and/or NURE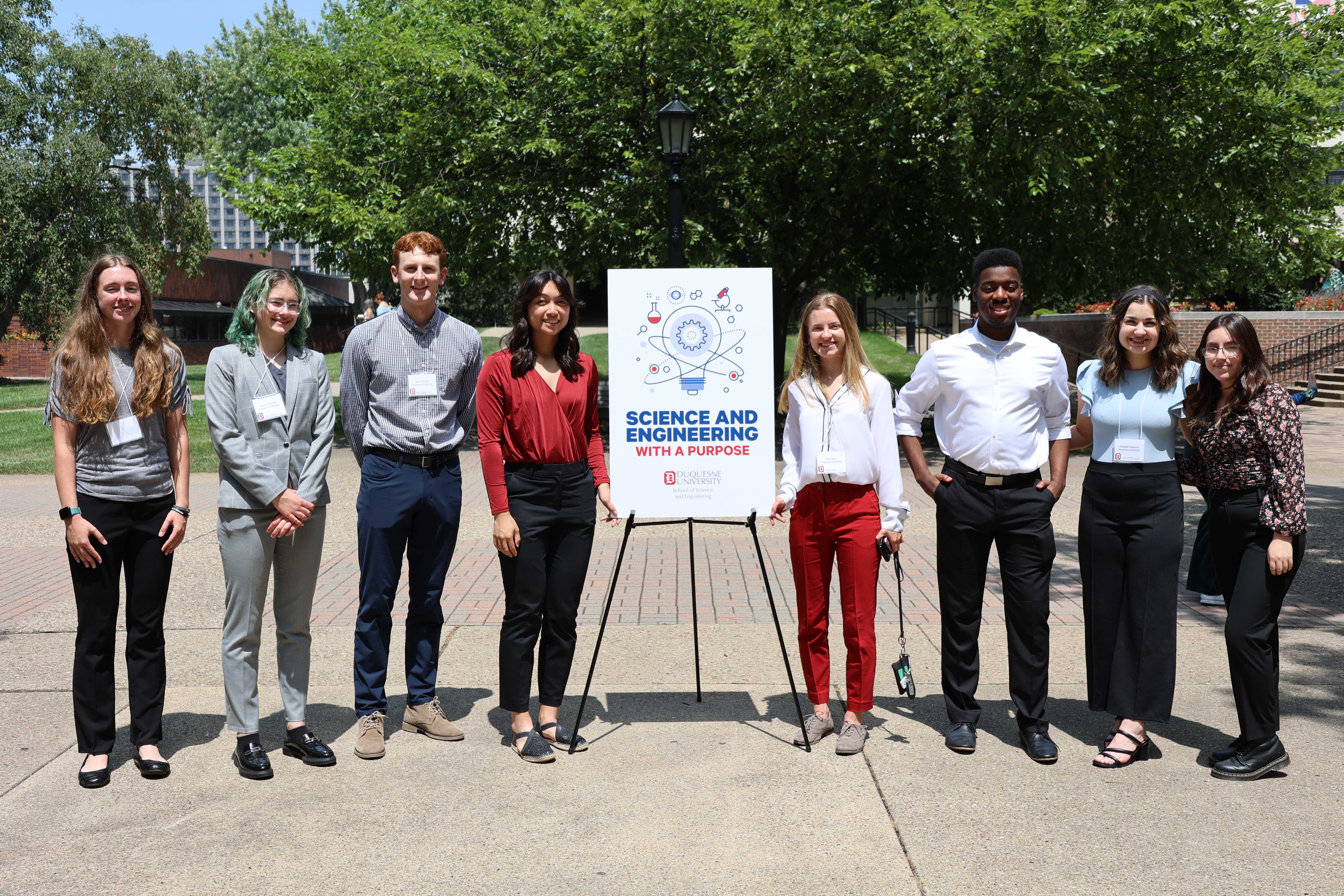 The Pain Undergraduate Research Experience (PURE) and Neurodegenerative Undergraduate Research Experience (NURE) summer programs are inviting applications from undergraduate students majoring in biology, pharmacy, chemistry, biochemistry, psychology, and health science. These programs focus on pain and/or neuroscience research.
Funding for these programs is currently provided by the National Institutes of Health NINDS R25 Summer Research Experience Grant. In the past, they have also received generous support from the Duquesne University Charles Henry Leach II Fund and the Duquesne Office of the Provost. 2024 application information will be available soon!
You'll Gain Hands-On Research Experience at Duquesne's Summer Undergraduate Research Symposium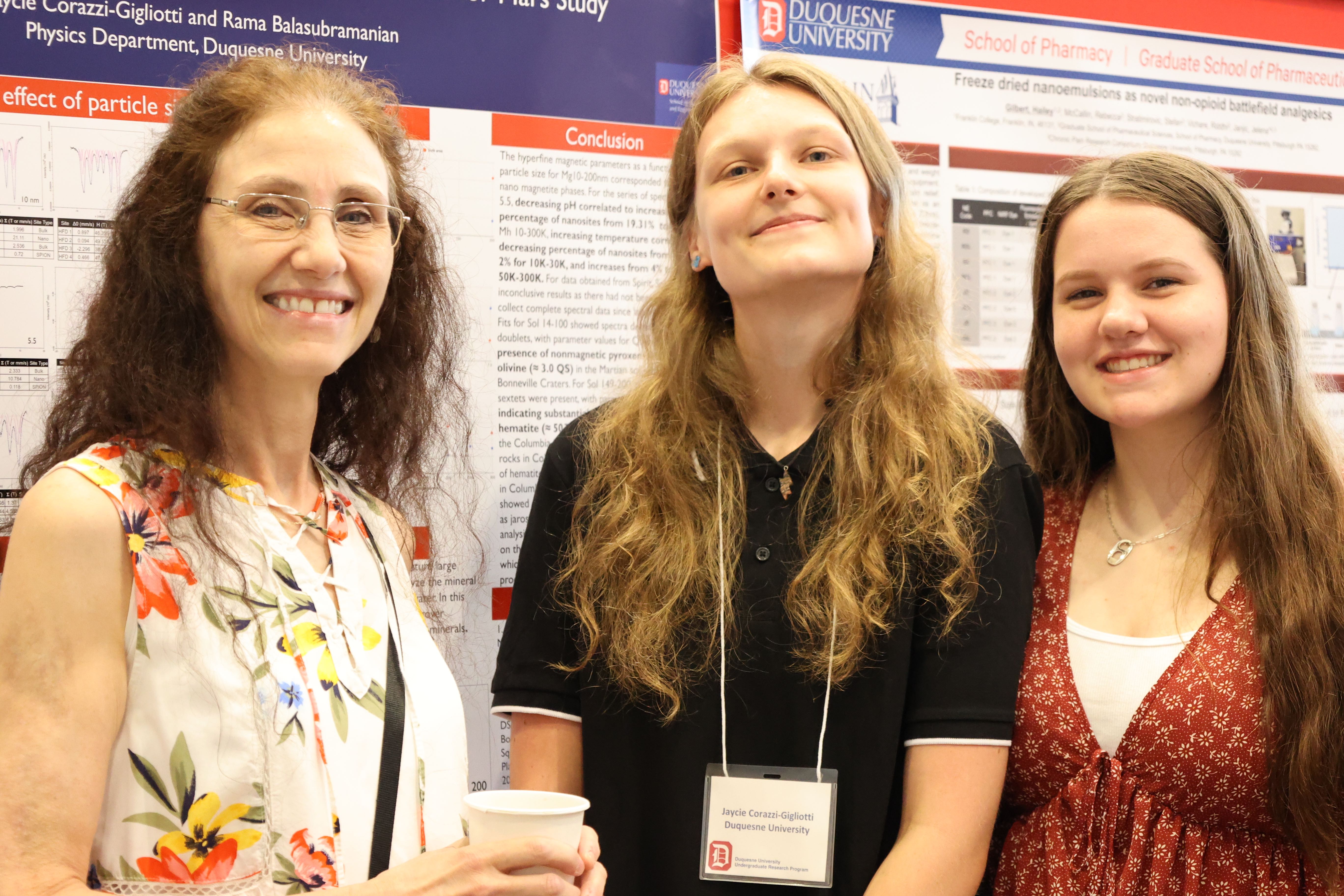 Here at Duquesne it is our joy to provide you with hands-on research opportunities. Each summer more than 125 students from Duquesne, as well as other universities across the country, apply to participate in the Undergraduate Research Symposium (URP)—one of the largest programs of its kind in Pennsylvania!
You will established meaningful connections within the scientific community and peers during the 10-week, summer program that offers you opportunities to:
Conduct research in chemistry, biology, pain research and neurodegeneration research
Explore various science-related fields and careers
Participate in community engagement projects and ethics education
Present your findings at an on-campus research symposium
Engage with faculty members, industry professionals and fellow researchers
Learn More about Duquesne's Summer Undergraduate Research Programs! This year's program runs from May 20-July 26, 2024. Application information will be available soon!
This Year's Summer Symposium Highlights
Here are some of just a few highlights from this year's symposium that included research on immune cells in calcific aortic valve disease to the functional evolution of the KLK2 and KLK3 proteases in hominoid primates and much more.