As a student in the Department of Communication & Rhetorical Studies, you will be shepherded through your education by a faculty consisting of nationally known scholars and executive faculty drawn from top communication firms—all committed to engaging you in creative practice and thought in applied communication.
You will conduct research and development—and become a well-versed expert—in such fields as advertising, corporate communication, integrated marketing communication, intercultural communication, persuasion in the marketplace and public relations.
The Ethical Difference
Following the founding principles of Duquesne University, we believe that it is essential for our students to develop the skills, the knowledge and the conscience of the next generation of communication leaders, those who will shape the world that they inherit. As a part of our educational environment, you will explore innovation, diversity, resilience and moral values in a changing world, and you will consider questions of communication ethics across the curriculum.
Walking the Humanities Into the Marketplace
As part of the Duquesne community, you will have access to the finest contemporary professional education, distinguished by a solid foundation in Catholic values, the humanities and practical application.
You will be educated as a communication engineer, not a communication technician, thereby garnering the knowledge, skills and expertise to solve practical problems in all areas of communication. And as a graduate you will understand the importance of theory-informed practice and action.
Undergraduate Program Tracks
The Department of Communication & Rhetorical Studies offers four master's degrees and a Ph.D.

As a student in one of our graduate programs, you will find a practical education built on Duquesne University's liberal arts foundation, one that will expand your horizons and prepare you for a career in academia or the wider professional world.

Our doctoral degree is a Ph.D. in rhetoric, while our master's degrees are as follows:
M.A. in communication
M.A. in corporate communication
M.A. in rhetoric & philosophy of communication
Dual master's degree: M.A. in corporate communication & MBA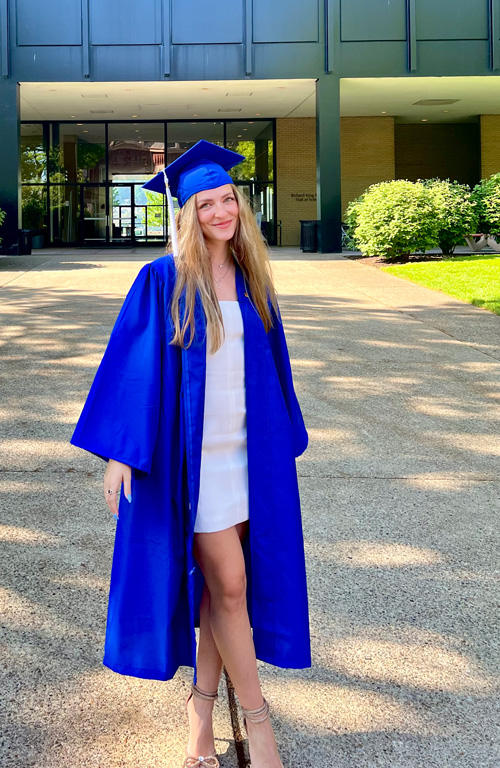 As a student in our department, you will benefit from our founding corporate partnerships with MARC USA (an advertising and integrated marketing communication agency) and Ketchum Public Relations, which strengthen our ongoing emphasis on communication research and development.
Contact for more information
Communication & Rhetorical Studies Department
For Undergraduate Inquiries: