Music
The Mary Pappert School of Music offers a Minor in Music to any Duquesne student, regardless of major. The program consists of 15 credits, 7 of which are prescribed coursework and the remaining 8 are music electives.
A demonstration of musical ability in the form of an Audition Portfolio is required for entry into the program. If you have any questions, please email us at musicadmissionsFREEDUQUESNE.
Duquesne's ensembles will provide you with the finest university-level performing experiences available, preparing you for your career as a professional musician. As a member, you will perform on campus, as well as at some of the best venues for music in the city. Our students have performed at Heinz Hall, Carnegie Music Hall in Oakland, Soldiers and Sailors Memorial Hall, the August Wilson Center, the Andrew Carnegie Free Library and Music Hall, and many more.
Regardless of degree path, each student benefits from one-on-one instruction with our world-class faculty.
Students partake in a 2-credit course, Fundamentals of Music (MUSC 109) as well as Group Piano for 1 credit. As a music minor, Fundamentals of Music must be completed before taking on any courses in the elective pathways below.
In addition, a total of 8 elective credits in music are required. These can be used to focus the minor in various pathways including, but not limited to:
Jazz Studies
Explore the language of jazz through composition, arranging, harmony, and history courses.
Music Technology
Get hands-on access to state-of-the-art recording studios and media labs while engaging in a variety of audio/video production projects.
Performance
Continue participation in ensembles, dive deeper into performance techniques, and expand performance repertoire.
Music Theory
Choose from a variety of music theory, history, and composition/arranging courses to sharpen and hone musicianship.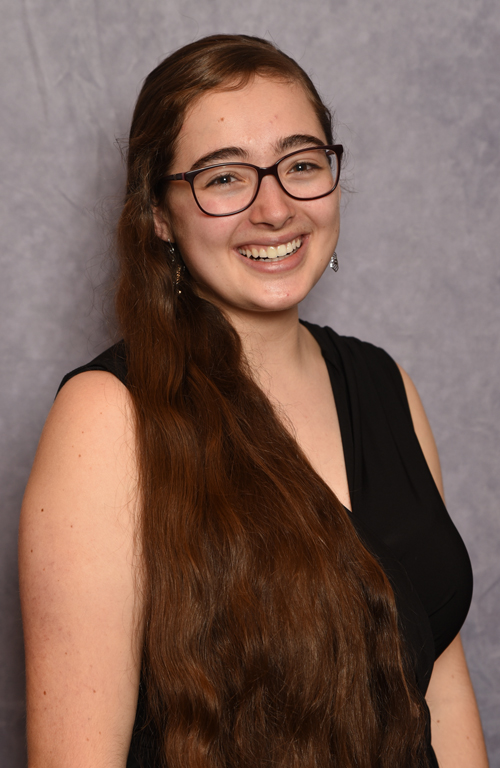 Customize Musical Outcomes
If you are interested in focusing on a particular pathway, you will work directly with a faculty advisor to select courses that meet your desired outcomes and experiences. If you have questions at any point, you are welcome to contact the school of music to set up an advising appointment.
Interested in music, but not sure about a minor?
You can register for certain classes a la carte (such as MUSR 101-Audio Industry Techniques) without having to complete an audition or commit to a minor in music. You are also welcome to participate in ensembles in the same fashion (seating auditions required).

If you are interested in non-credit music lessons, private instruction is available through City Music Center of Duquesne University, the community outreach division of the Mary Pappert School of Music.
Want to change majors?
Those interested in switching to a major in music should schedule a time to meet with the music admissions and advisement team to review options.