Duquesne University Roll Call is a required process that asks students to confirm their intention to pursue coursework in a given term by verifying their attendance. A Roll Call icon will be available on DORI's Home page to get started.
Roll Call will begin two weeks prior to the first day of classes and will end on the last day to register/change schedules for that semester (see Academic Calendar). All students must complete the Roll Call process by this deadline.
The Roll Call Process includes: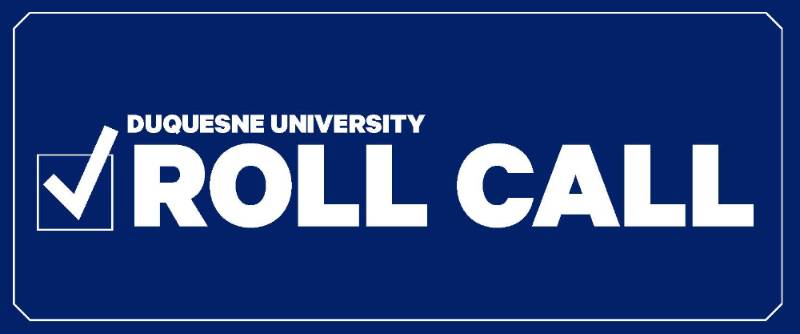 Confirmation of attendance
Review of addresses, phones, and parent email
Review of emergency contacts
Requests for nondisclosure of Directory Information
Students wishing to review and/or update the above information once Roll Call has ended can do so using the Self-Service Student option on DORI's Home Page to update Personal Information or Answer a Survey.