Duquesne University proudly partners with Parkhurst Dining.
At Parkhurst, we are passionate about providing authentic food and flavors that are handcrafted and personally designed by our chefs for our guests. Our recipes come to life every day in our kitchens using the best ingredients prepared in the freshest ways possible.
We believe in knowing your source and partnering with the finest, local, family-owned farms and producers of food in our communities, for fresh products right from the neighborhood.
Our focus is on craftsmanship, and we choose imperfection over standardization.
Our chefs take production into their own hands – chopping, dicing, peeling, and cooking from scratch with real ingredients. It's at the core of who we are, and we embrace it.
Our teams follow these standards to assure the highest level of food quality and the most flavorful, nutritious options for our guests.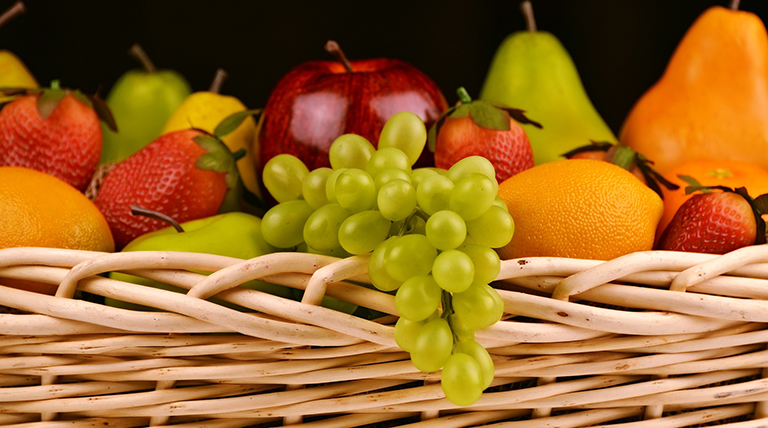 Fresh
Our scratch cooking methods are simple. We focus on fresh, non-processed ingredients that are not only good for you but authentically flavorful. On the plate, that means vibrant, savory, and more nutritive value. Food is prepared to order or cooked in small batches as close to service as possible. We'll be serving up fresh, organic, cage-free shelled eggs daily, pizza dough that is made from scratch, hand-breaded fried entrées (and not from a package), and cookies and muffins hot from the oven – baked fresh in our kitchens every day!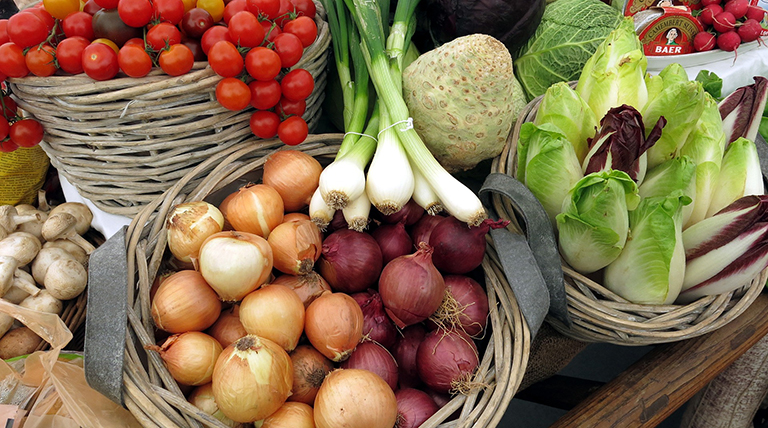 Local
We celebrate the difference local products can make in the quality of a meal, the communities we serve, and the environment! At least 20% of the food purchased for your dining program will be purchased locally. That means it's seasonal, fresh, and supports local farmers and artisan producers – not to mention good for the environment by cutting down on pollution from transportation.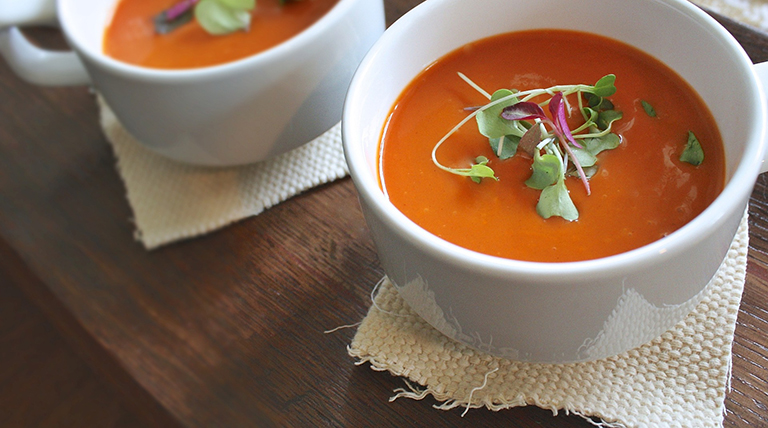 Healthy
Your menus will emphasize fresh vegetables, fruits, legumes, and whole grains. Soups and sauces are made from scratch with fresh stock, which means richer flavor and less sodium in your diet. We only use trans fat-free canola oil and offer vegetarian options at every meal. Whether you're looking to power up for a big game or for some brain food to boost your concentration for exams, we'll have nutritious, health-focused options ready for you.
Culinary Gold Standards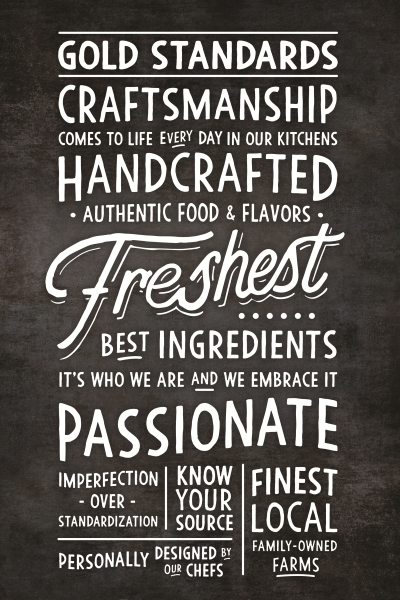 Our Methods of Pure Craftmanship or as we like to call them here at Duquesne, Duquesne Dining Points of Pride:
We always serve fresh, cage-free shell eggs.
Our pizza dough is freshly made from scratch.
All entrée meats are roasted right in our kitchens.
We only use USDA inspected all natural, fresh, never frozen, ground beef.
We follow Monterey Bay Seafood Guidelines for sustainable seafood.
We only use rBST-free fluid milk from small regional dairies that support local family farms.
We only use real cheese.
All of our chicken and fish are hand-breaded by our chefs.
We use real, fresh from the farm, potatoes.
We only use trans fat-free cooking oils.
Our soups and sauces are made from scratch, using real and fresh ingredients to make stock.
Our prepared deli salads, from coleslaw to quinoa, are made in our kitchens from scratch.
All deli meats are sliced in our kitchens daily.
Frequently Asked Questions
You can use up to four Meal Swipes each day. There is a one hour waiting period between the use of Meal Swipes. Your Meal Swipes can be used a Hogan Dining Center, The Incline, Chick-fil-A, and Cinco Cantina. At Campus Market, a Meal Swipe can be used as a Meal Exchange for a boxed meal-to-go.
To check balances on the Blackboard eAccounts app from the App Store or Google Play, search Duquesne University, select LDAPS, login using your multipass username and password, then go to Accounts to check balances and transactions.
View the information by semester or quarter to see the used/remaining balance.
Additionally, you can ask any cashier for your remaining balance of Meal Plan FLEX, PLUS, or meal swipes, or you can visit the Duquesne Dining Office in the Duquesne Union - Suite 333.
Meal Swipe Equivalency allows you to use a Meal Swipe with a value of $4.50 for breakfast, $6.00 for lunch, and $6.50 for dinner at Chick-fil-A, Cinco Cantina, and The Incline.
Unused Meal Swipes expire at the end of each semester.
Meal Plan Flex carries over from semester to semester, but will expire at the end of the academic year.
PLUS carries over from semester to semester AND year to year, while you are a registered student, until you graduate or leave the university.

Purchase Plus
PLUS is accepted at all Duquesne University Dining Services operated location. These locations include Starbucks, Freshens, Connections, The Incline, Chick-fil-A, Cinco Cantina, Hogan Dining Center, The Business Leader Bistro, Campus Market, Campus Market Express, Connections and Coffee Tree Roasters.
PLUS is not accepted at Barnes & Noble Café or Subway.
Flex is accepted at all locations on campus! This includes Hogan Dining Center, Campus Market, Chick-fil-A, Cinco Cantina, The Incline, Starbucks (beginning at 2pm), The Business Leader Bistro, Campus Market Express at Fisher, Freshens, Coffee Tree Roasters, and Connections!
Additionally, most Duquesne Dining Pop-Up events will accept Flex as well.
Yes! Residents students may purchase PLUS or a PLUS Plan, in addition to their resident meal plan.
Purchase Plus
Yes! You may purchase additional PLUS Plans at the Duquesne Dining Office.
Duquesne Dining Office is located in the Student Union, office 333
Duquesne Dining works with our guests that have dietary restrictions or food allergies to develop a supportive and reasonable arrangement so that they may participate in the college dining experience as much as possible. We take into account each individual's personal dietary needs and make every effort to provide helpful information and assistance when needed. Our goal is to provide you with the tools that you need to be active in the management of your dietary restriction or food allergies within all dining locations on campus.
Guests with food allergies are asked to email%20Student%20Disability%20Services to arrange a meeting. After the initial meeting, we will schedule a time for you to meet with the Director of Hogan Dining and one of our Executive Chefs to gather any additional information from you regarding your food allergy or dietary restriction and provide in detail the steps on how we will provide a safe meal for you.
Allergen Information