Built in 1954, Assumption Hall is the oldest Living Learning Center on Duquesne University's campus. It is home to the Honors College, houses primarily first-year students, and has amenities including free laundry services and communal style restrooms.
Amenities
Free laundry facilities located on every floor and additional on ground floor.
Study and social lounges.
Community style bathrooms.
ADA Accessible bathrooms on every floor.
Co-ed by floor.
WiFi.
Air-conditioning and heat.
Room Types and Sizes
Assumption has single and double rooms available.
Single Rooms: approx. 11' x 11'
Double Rooms: approx. 11' x 16'
Measurements
Each student receives a Twin XL mattress, adjustable bed frame, two sets of two dresser drawers, a desk, desk chair, and a wardrobe.
Mattress: Twin XL (extra-long), 3' wide and 6" thick
Bed frame: 84 3/4" L x 39 1/4" W - 32" of space between bed and floor when bed adjustment is raised to highest level
Drawers: 32" W x 18" D x 37" H. 2 stackable pieces equaling 4 drawers total
Desk: 42" W x 22" D x 30" H
Wardrobe: 37" W x 22" D x 79" H - inside width measures 34 1/2". Height space between top of wardrobe and ceiling is approx 16".
Kaitlyn Poad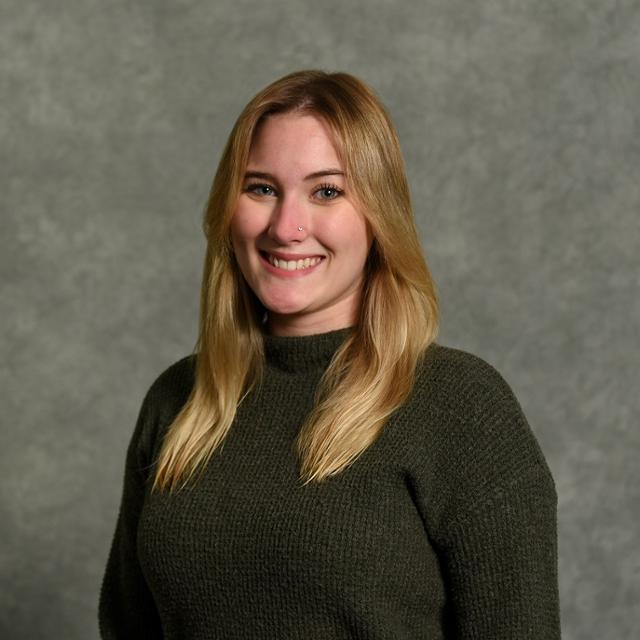 Shelley Veltri