In our first year communities you will live alongside students and friends working hard to achieve their goals. All students are required to live on campus during their first two years of undergraduate study, fostering environments to learn together, have new experiences and build unique relationships that can last a lifetime. There's plenty to do on campus, and nearby, so you can balance the demands of classes with the excitement of all that Pittsburgh has to offer. On this page you can learn about the process for chossing housing and your roommate for your first year at Duquesne.
All new students will be able to preference their housing location and roommate
Make Your Deposit:
The housing application will open February 1 to those who have already committed to Duquesne by submitting their deposit. To submit your deposit and enroll at Duquesne University, please log in to your Duquesne Applicant Portal and to complete your Enrollment Response Form
Complete Your Housing Agreement and Preferences:
Once you complete your deposit you will recieve an email containing a link to the Housing Preference Form and Housing Agreement. When you complete your housing agreement you have the chance to give us your preference about your room type and let us know if you would like to join a Living and Learning Community. You can learn more about the 3 housing options for New Duquesne Students in the second tab to the left of this page. Make sure you check your Duquesne email for the Housing Agreement!
New Students can choose a roommate or we will match you with one
How to Choose Your New Roommate:
After completing your hounsing agreement you will receive an email that gives you access to the My College Roomie, roommate matching social network. This platform will match you with other Duquesne Students through a compatability questionaire.
You may also search for others by common interest, major, keyword or name. You will let us know about your preferred roommate through this platform or we will match you with a new roommate. You can log in to the My College Roomie platform.
Housing and Roommate Preference:
June 16, 2023: To help the Office of Residence Life staff accomodate your housing and roommate preferences you should complete your housing agreement, preferences, and select your roomate by this date.
July 14, 2023: All new Duquesne students will learn about their housing and roommate match by June 30, 2023. Your assignment and roommate will be shared through your Duquesne email.
August 15, 2023: New Student Move In. You will receive more information about New Student Move in and Orientation 2023 soon!
Students who have not yet achieved junior status or who have not completed the equivalent of four full semesters of academic work are required to reside in University housing. View the full Campus Residency Policy, as well as the waiver below.
Not sure what to bring? We have you covered. Use the checklist below to help you pack for life in the residence halls.
Wondering if items you want to bring are permitted in the residence halls? Review the Residence Life Handbook for guidance.
Polarwave Rental
The Office of Residence Life offers students the option of renting a polarwave (a minifridge and microwave combination). Polarwaves will be delivered to student's rooms and picked up at the end of the year, making the hassle of carrying it during move-in non-existent!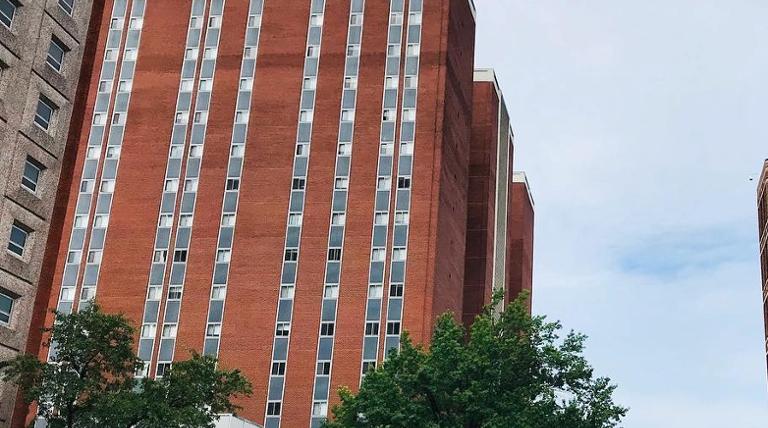 Towers Living and Learning Center
Towers is home to over 600 first year students, the Greek Housing, and the Global Community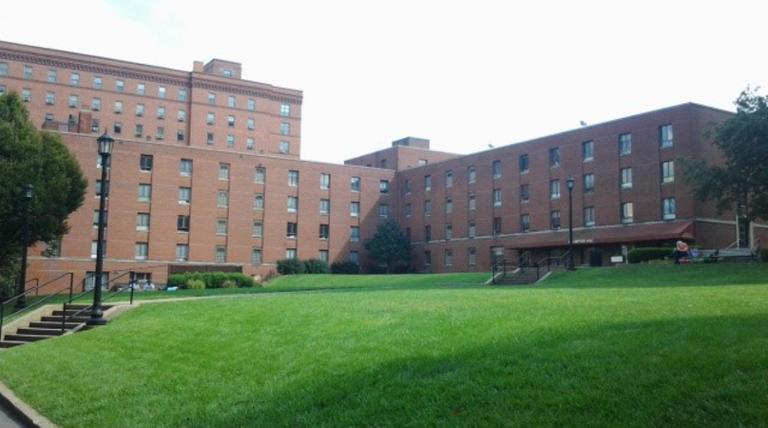 Assumption Living and Learning Center
Assumption is home to 250 students who are members of the Duquesne Honors College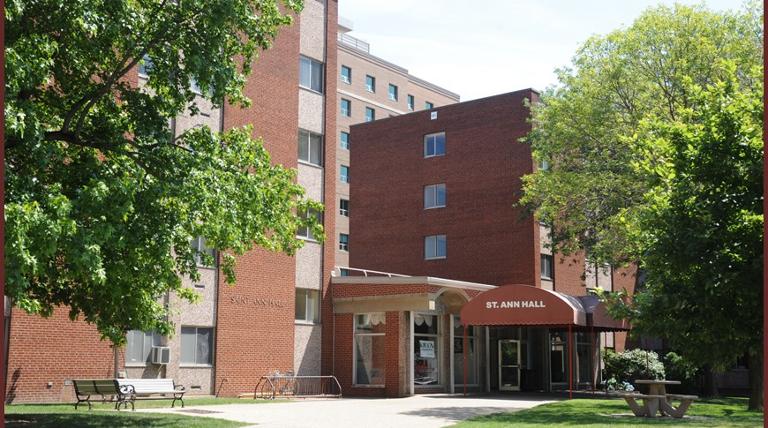 St. Ann Living and Learning Center
St. Ann, an exclusively first-year Living Learning Center, was built at two separate times. St. Ann West, the female wing