Music Technology
Pursuing the Bachelor of Music in Music Technology will connect you to the cutting-edge of a creative industry that is seeking composers and engineers for broadcast, film, gaming, ministry, medicine, recording studios, sound stages, television, and virtual reality platforms. With two distinct tracks, Sound Recording Technology and Composition for Media, you are able to tailor your studies to your personal interests.
Our Sound Recording Technology track will prepare you with all the skills you need to be successful in the commercial music industry. This track is for you if you are interested in careers such as as audio engineering, production, and sound design, to name a few.
If you are captivated by the music of film and video games, our Composition for Media track will give you the tools to learn what it takes to be a successful industry composer and arranger.
Our GRAMMY Award-winning faculty are nationally-acclaimed.
Our students benefit from real-world production experiences through IEMMA that span stage to studio.
Our students are performing musicians in addition to their technology studies. A variety of ensembles, including a Studio Recording Ensemble, are available to students in all majors.
Our music technology degree focuses on the development of musical and professional skills in sound recording and music production while cultivating a business-oriented awareness of the industry.
Our School is also home to chapters of both the Audio Engineering Society and the Society of Composers, Inc.
Our graduates succeed.
A degree in Music Technology will provide you with advanced skills that set you apart from other musicians and help you build a music career with diverse opportunities for professional success.
Audition Overview
Admission to the Mary Pappert School of Music also includes a formal audition. Learn more about the audition process & guidelines.
Program Information
Available tracks: Sound Recording Technology, Composition for Media
School
Academic Department
Contemporary Music Media and Jazz
Required Credit Hours
132
Our Music Technology Graduates Succeed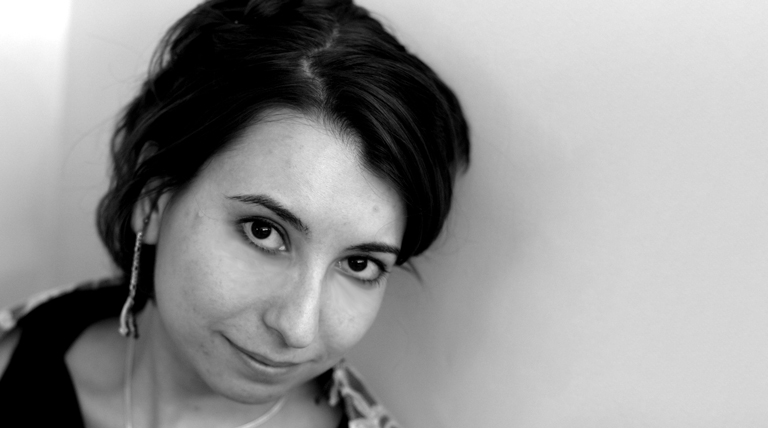 Bonnie Bogovich
Bonnie Bogovich (B.M. Music Technology, 2004) runs her own audio production studio, BlackCatBonifide LLC, in Austin, Texas. and has spent over a decade designing audio on a variety of award-winning media products.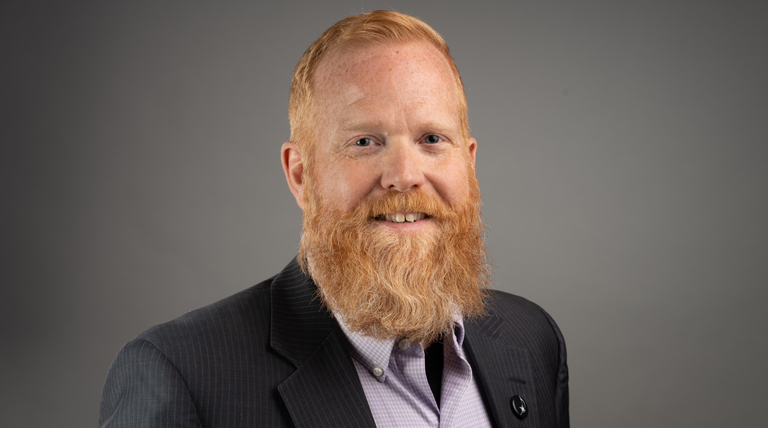 Todd Goodman
Todd Goodman (M.M. Composition, 2006) is the founder and owner of Wrong Note Media, Chief Academic Officer for the Lincoln Park Performing Arts Center, and has been nominated for a GRAMMY Award for Music Education.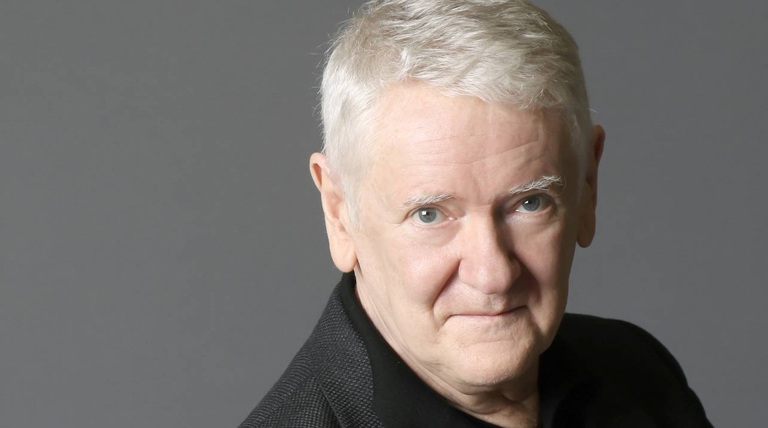 Jim Anderson
Jim Anderson (B.S. Music Education, 1973), Professor Emeritus at New York University's Tisch School of the Arts, has won thirteen GRAMMY and Latin GRAMMY Awards for his work as an audio engineer and producer.
Music Technology Studios & Labs
The Music Technology program at Duquesne University is committed to maintaining state-of-the-art recording studio and lab facilities.
The Recording Complex, a fully-equipped, industry-leading recording studio is comprised of four acoustically isolated rooms-a tracking room, vocal isolation room, piano isolation room, and control room. Located on the same floor as the PNC Recital Hall, the two rooms can be connected to provide larger-scale recording capabilities to the primary performance hall in the school.
Control Room (Room 110)
A Solid State Logic AWS 948 recording console is the centerpiece of the control room and brings together the best of both analog and digital realms. Supported by an Avid 32-channel interface, you can use ProTools and Logic for digital recording, or you can experience a more retro recording process using the Otari Mx5050 4 track or Amex ATR100 tape recorders. A full complement of outboard gear, as well as a complete microphone locker helps you to explore your sonic ideas. PMC studio monitors complete the Recording Complex's listening experience.
Piano and Vocal Isolation Rooms (Room 109A)
In addition to housing one of our two Production Suites, the Piano Isolation Room features a concert grand piano. In combination with the adjacent Vocal Isolation Room, the Recording Complex can accommodate any number of instruments and/or vocalists that need to be isolated during tracking.
Tracking Room (Room 109)
Equipment Locker (Room 109)
The tracking room is well-suited in size to record a jazz band or rock ensemble and is outfitted with all the amplifiers, synthesizers, pedalboards, and processors that you would find in any first-class studio setting.
Production Suite (Room 102)
Also associated with the Recording Complex are two Production Suites-Production Suite A (Room 102) and Production Suite B (Room 109A)-designed for you to track, edit, and mix audio, or input MIDI using ProTools, Logic, Finale, and other software and plugins. Supported by East West Orchestra and Mach 5, you will be able to sonically realize your compositions and arrangements before you even take them into the studio. These rooms function very much as a "home studio" setting for personal exploration.
Sample Equipment Profiles
(for a full list of equipment, or more details, please contact Thomas Kikta, Chair of Commercial Music, Media, and Jazz at kiktaFREEDUQUESNE)
Mixing Console
Solid State Logic AWS 948 - 48x8x2 recording console
Recording software
AVID ProTools HDX - with HD I/O 16x16 (x2), Logic Pro X
Tape Machines
Ampex ATR 100, Otari MTR 10, Otari MX5050
Outboard gear
API 527, Neve 543, Neve 517(x2), Chameleon Labs 7802, Chameleon Labs 7720, DBX Project 1 (x2), DBX 560A (X2), DBX 131 EQ, TC Electronics M-1, TC Electronics M2000, Yamaha SPX990, Sony R7
Monitoring
PMC twotwo.6 nearfield monitors, Mymix headphone mixing system
Featured instruments
Mellotron, Pearl Masters drum set
The William M. Schrecengost Memorial Mastering Suite is a floated and acoustically isolated room that provides a critical listening environment for you to mix and master your recording projects. Supported with Mark Levinson and McIntosh stereo monitoring, as well as JBL 5.1 Surround Sound, the suite assists you in achieving the perfect mix for your audio, video, or film productions.
Like the Recording Complex, the mastering suite is equipped with an Avid 32-channel interface, ProTools and Logic for digital mixing, and Sequoia for digital mastering. A Solid State Logic Fusion provides analog mastering capabilities and Precision microphone preamps are available when the room is needed for sound stage recording support.
Sample Equipment Profiles
Control Surface
AVID - S1 (x2)
Recording Software
AVID ProTools HDX- with HD I/O 16x16 (x2), Logic Pro X, Samplitude, Sequoia
Converters
Lynx AES16, Lucid D/A converter, AVID HD I/O 16x16 (x2)
Monitoring
Dangerous Music SR monitor controller, JBL LSR 4328P surround monitor system, Mcintosh far field speakers, Mark Levinston 23.5 power amp, Mymix headphone mixing system
Outboard Gear
A large assortment of outboard gear is available. Primary brands include True, SSL, TC electronics, Tascam, Sony, Rane, Yamaha, Lexicon, and DBX.
Music Technology Center (Room 218)


The Music Technology Center houses 16 workstations (and one teacher station) that enable you to work on any of the software that is utilized in your coursework. This list includes the Adobe Creative Suite, Finale, Pro Tools, Reason, Ableton Live, Logic, Final Cut, iMovie, Garage Band, and the Microsoft Office Suite.
Each station is also equipped with a Novation SL61 MKII Keyboard Control, a ZOOM TAC-2 Thunderbolt Audio Interface, and a Korg GEC Lab Conferencing System.
When the Music Technology Center is not in use for classes, it is available to you as a general computer/keyboard lab.

Keyboard Lab (Room 209)
Like the Music Technology Center, the Keyboard Lab is equipped with 16 workstations and one teacher station, each featuring a Roland HP503 full-size digital piano with weighted keys, a 21.5" iMac with Finale and Microsoft Office Suite installed, and a Roland GLC-1 Lab Conferencing System.
The Keyboard lab is used for group piano lessons, music technology classes, and as a general computer/keyboard lab.
Hone Your Performing Skills
Regardless of degree path, each student benefits from one-on-one instruction with our world-class faculty.
Duquesne's ensembles will provide you with the finest university-level performing experiences available, preparing you for your career as a professional musician. As a member, you will perform on campus, as well as at some of the best venues for music in the city. Our students have performed at Heinz Hall, Carnegie Music Hall in Oakland, Soldiers and Sailors Memorial Hall, the August Wilson Center, the Andrew Carnegie Free Library and Music Hall, and many more.
In today's competitive commercial and studio music environment, versatility is of the utmost importance. Our unique jazz curriculum integrates foundational training in the classical tradition with private instruction and coursework in jazz idioms.