Your Tuition Estimate
Use this planning tool for a personalized estimate of the true cost to attend Duquesne, including possible scholarships and aid.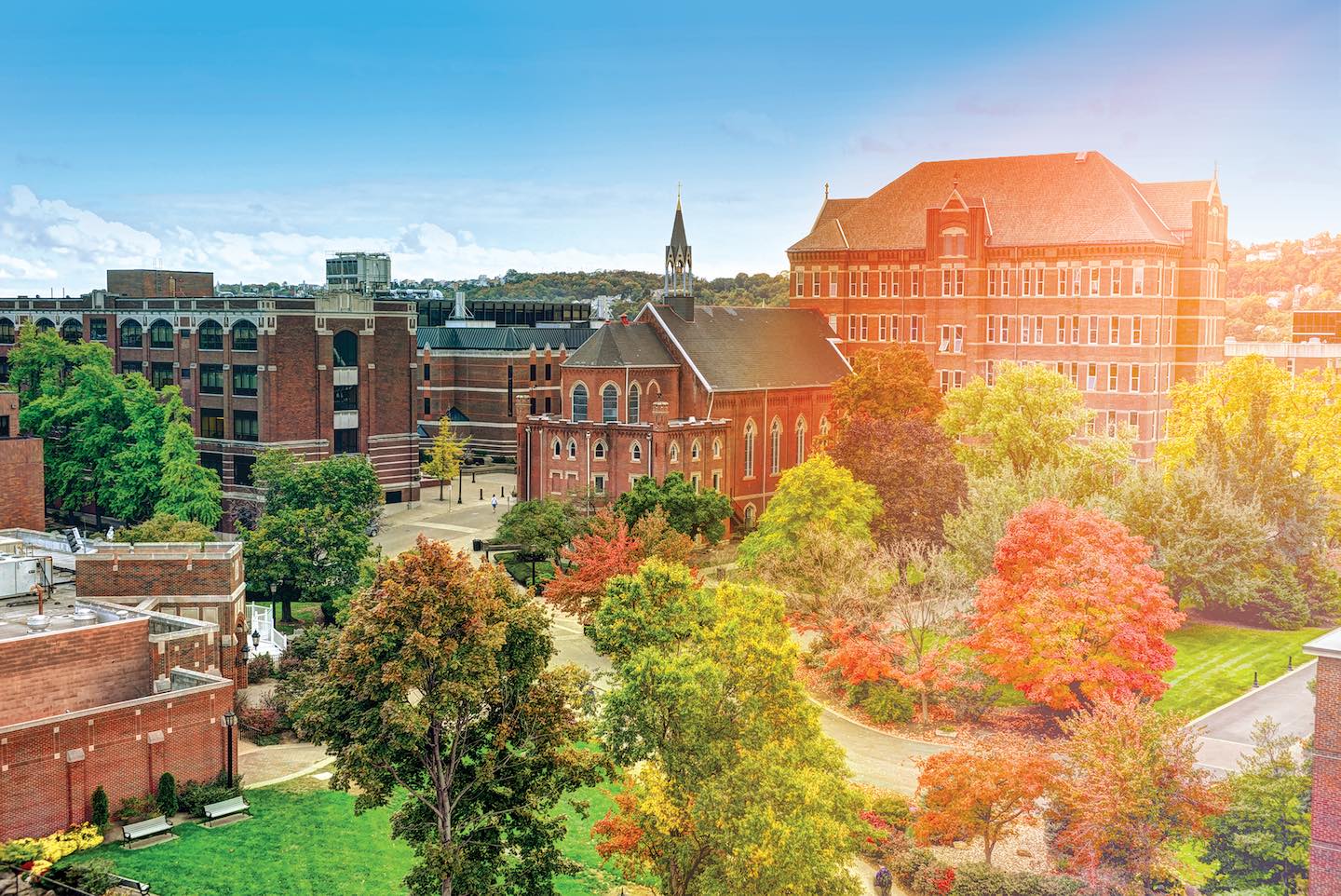 Read Stories
Let us be your guide.
We want you to make informed financial decisions about your future. Whether you're just exploring options or ready to become a Duquesne Duke, let us serve as your guide along the way.
Ready to become a Duquesne Duke?
Congratulations — this is a huge milestone in your life, and we couldn't be more excited about your interest in Duquesne. Get started on your application today.
Meet Alana
Low Income, In-State Student

Alana is Pennsylvania-born and raised. She lives in-state with her mom and two older siblings, one of which is already enrolled in college full-time. The family's household income is $49,000, and Alana has a part-time job from which she earned $2,500 last year. In high school, Alana worked hard and earned a 3.77 GPA upon graduation. She does not plan to take the SAT and hopes to live on campus while at Duquesne.

Given this assessment, Alana qualified for the following aid:
Duquesne Academic Scholarship: $19,000
Duquesne Grant: $3,600
Pennsylvania State Grant: $4,401
Duquesne Supplemental PA Grant: $2,500
Federal Pell Grant: $2,745
Federal Supplemental Education Opportunity Grant: $2,745
Federal Subsidized Direct Loan: $3,500
Federal Unsubsidized Direct Loan: $2,000
Alana's net cost to attend Duquesne: $24,152
Meet Jerrod
Medium Income, In-State Student

Jerrod lives in Pennsylvania with his parents and two siblings. His eldest sibling is already in college, and Jerrod is eager to join with plans to live on campus as a freshman at Duquesne. The family's household income is $170,000. In high school, Jerrod maintained a GPA of 2.99. He took the SAT as a junior and received a score of 1370.

Given this assessment, Jerrod qualified for the following aid:
Duquesne Academic Scholarship: $18,000
Duquesne Grant: $300
Federal Subsidized Direct Loan: $3,500
Federal Unsubsidized Direct Loan: $2,000
Jerrod's net cost to attend Duquesne: $39,248
Meet Anthony
High Income, In-State Student

Anthony has lived his whole life in Pennsylvania and is excited to move to Pittsburgh, living on campus as a Duke. He is one of three kids in his family, and his older two siblings are already enrolled in college. Anthony's parents are married and both work, earning a household income of $500,000. In high school, Anthony earned a weighted GPA of 4.18 and did not take the SAT or ACT.

Given this assessment, Anthony qualified for the following aid:
Duquesne Scholarship: $25,000
Federal Unsubsidized Direct Loan: $5,500
Anthony's net cost to attend Duquesne: $32,548
Meet Rachel
Medium Income, Out-of-State Student

Rachel is from North Carolina, but she has known all her life that she wanted to be a Duquesne Duke like her dad. She lives at home with her father and older sibling, who is already in college full-time. Their household income is $118,822. As a high schooler, Rachel achieved a 4.37 GPA (weighted) and completed the SAT with a score of 1310. She plans to live on campus as a freshman.

Given this assessment, Rachel qualified for the following aid:
Duquesne Academic Scholarship: $21,000
Duquesne Grant: $3,000
Federal Subsidized Direct Loan: $3,500
Federal Unsubsidized Direct Loan: $2,000
Rachel's net cost to attend Duquesne: $33,548
Begin Net Price Calculator