CS
The Computer Store is currently experiencing a very high call volume and is unable to take calls at this time. Please schedule a time to speak to a representative and we will contact you during that time.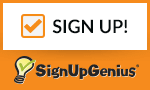 ---
We will only be open from 10AM - 2PM on Friday July 20.
---
For information on our FAST offer please click here
---
We are temporarily not accepting any hardware or software repairs at this time. We apologize for the inconvenience.
---
Trade in your old device for a credit towards a new computer!
---

Get to Know the Computer Store
Owned and operated by Duquesne University, the DU Computer Store is a vital non-profit resource available to all Duquesne students, faculty, staff, and alumni.
Using our buying power and technological expertise, we help provide the perfect solution at a competitive price. Our store is conveniently located on the second floor of the Student Union.
Stop by today and view our broad selection of merchandise! Due to limited space, we cannot stock all available items; however, we can backorder special request items. Ask our friendly staff if you do not see the products you need.
Need Technical Support? Visit the CTS Web site or call the CTS Help Desk at (412) 396-4357