IIA/PICPA Competitions

Case Competitions are an interactive, educational, collaborative event that will challenge you to work with your peers to analyze data, develop ideas, and communicate your findings. The competition will also provide you with a glimpse of how Internal and External Audits can provide you with exciting opportunities to learn, develop, and grow your career.
Awards and How to Participate
The winning team of 3 to 6 participants will receive a total of $2,000 in cash scholarships, the second place team $1,000, the third place team $600 and the fourth place team $400. Universities are permitted to have multiple teams.
Eligibility
Any undergraduate or graduate student with an analytical mind and solid communication skills who are passionate about learning and solving problems are encouraged to form teams of 3 to 6 members. While any student is eligible to participate, some typical majors that are sought after in the auditing profession are Accounting, Information Technology, Finance, Business, and Engineering (just to name a few.)
Objective
The objective of this exercise is to introduce the understanding of the concept of organizational risks, internal controls, possible fraud and required reporting through real-life scenarios.
Internal controls are evaluated by both internal auditors, external auditors, as well as IT auditors.
Internal Auditors - Auditors who are employees of the organization, report to the audit committee and provide assurance to the audit committee that the company's internal controls are in accordance with company policies and strategic objectives.
External Auditors - Auditors who are external to the organization and provide an opinion to shareholders and/or stakeholders on the accuracy of the company's financial statements in accordance with applicable accounting guideline, typically GAAP. External auditors must also understand Internal Controls over Financial Reporting (i.e. ICFRs) as well as Information Technology General Controls (i.e. ITGCs) of an organization to appropriately perform an audit, and if the company is public, in order to validate assurance on compliance with SOX.
IT Auditors - Internal or external IT auditors can work independently or in conjunction with internal or external auditors on specific audit objectives. IT auditors provide insight regarding internal controls within the organization's system and/or association with the organization's governance controls over the IT environment.
Supply Chain Management Case Competition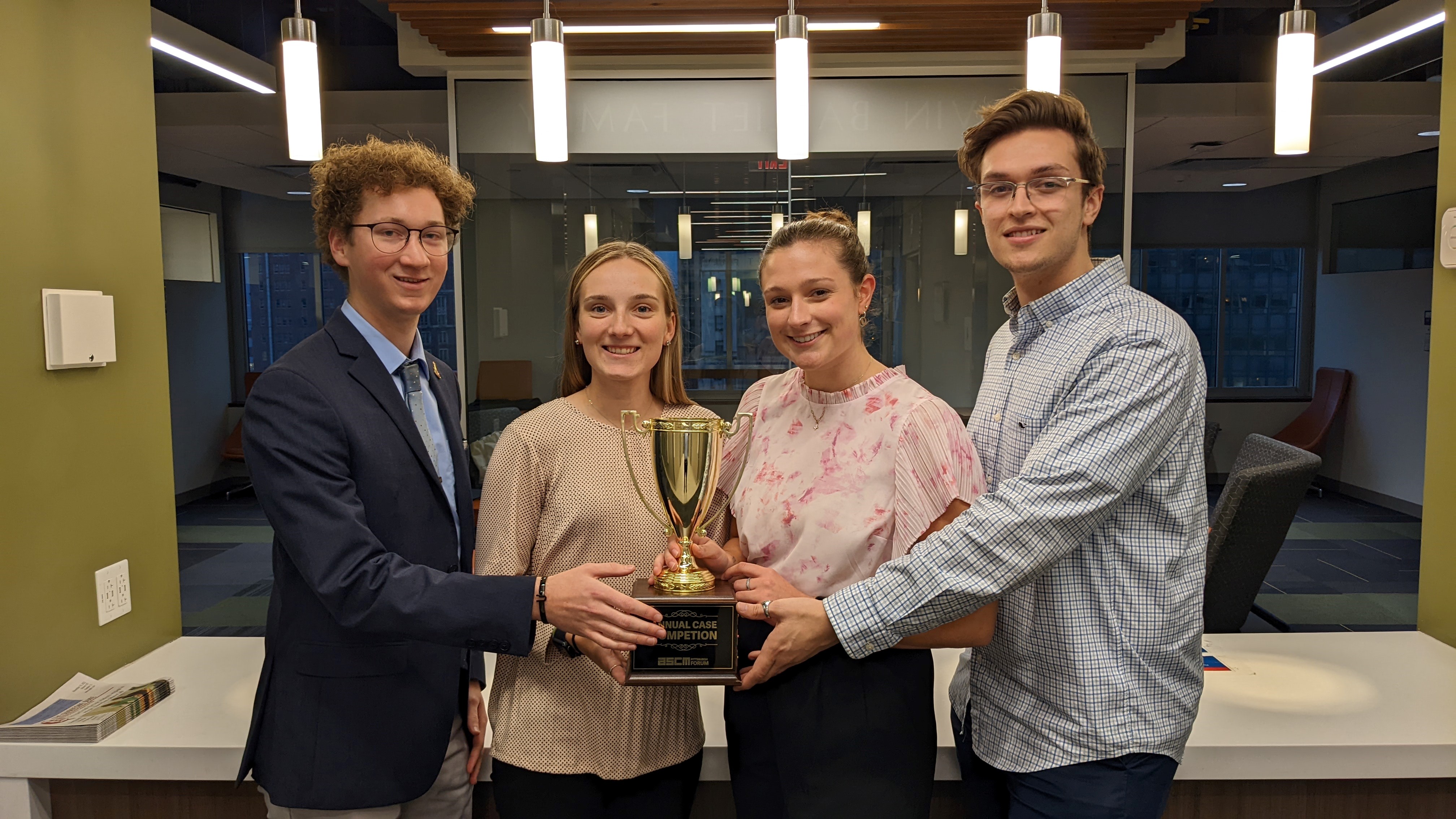 ASCM Pittsburgh Forum and Duquesne University's Center of Excellence in Supply Chain Management (SCM) host an annual case competition for undergraduate SCM majors.
Teams compete in a one-day case study for cash prizes. The event is held at Duquesne University during the fall semester.
For more information, contact John Russo Associate Director, Center for Excellence, Supply Chain Management at russoj1FREEDUQUESNE.