Being a Performance Major
Form lifelong connections with your teachers: award-winning solo and recording artists, professional music directors, members of military ensembles, composers, and arrangers. A degree in music performance provides you with the real-world experiences you need to succeed in a competitive and demanding professional environment. Simply put, you will connect and network with the best artist-teachers in the music industry from New York to LA, from Beijing to Sydney, and across Europe.
Immerse yourself in Pittsburgh's thriving arts culture. In addition to university concerts and events, many students perform regularly in the tri-state region with ensembles such as the GRAMMY Award-winning Pittsburgh Symphony Orchestra, Pittsburgh Ballet and Opera Orchestras, Pittsburgh Camerata, Pittsburgh Jazz Orchestra, Mendelssohn Choirs, Bach Choir of Pittsburgh, and numerous other ensembles in the region. We even have a Hire a Musician program that connects you with local employers and venues, so you can take your performance expertise beyond the classroom and into the field, allowing you to make money while sharpening your entrepreneurial skills.
Degrees & Programs
At the Mary Pappert School of Music, you have a wide variety of horizon-expanding performance degrees and programs to choose from at both undergraduate and graduate levels. We will help you find the right path for your bigger goals.
Study and Play Jazz
Our unique jazz curriculum integrates foundational training in the classical tradition with private instruction and coursework in jazz idioms.
Applied Areas
Regardless of your intended degree program, you will continue to hone your skills as a performer and musician. In addition to your one-on-one lessons with our award-winning faculty, you will have opportunities to perform with our ensembles as well as in solo or chamber recitals. Learn more about each of our applied instrumental and vocal areas below:


Ensembles
Duquesne's ensembles will provide you with the finest university-level performing experiences available, preparing you for your career as a professional musician. As a member, you will perform on campus, as well as at some of the best venues for music in the city.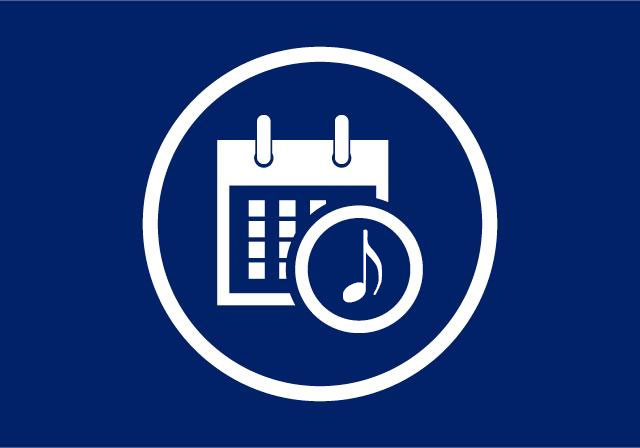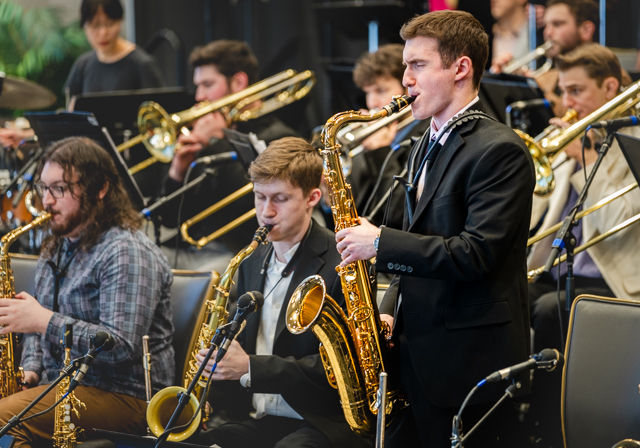 Duquesne University Jazz Ensembles
Featuring Jazz EnsembleMike Tomaro, Program Director of Jazz StudiesJazz WorkshopJeff...
More About This Event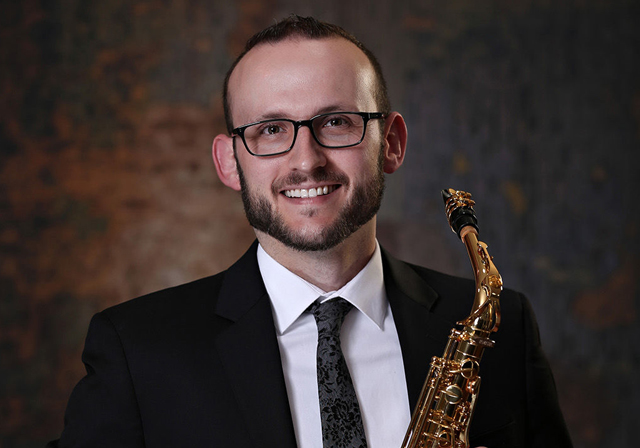 Guest Artist Performance - Dr. Todd Gaffke, saxophone
Todd Gaffke enjoys a diverse musical career as a performer and educator. He has appeared...
More About This Event
Performance Department
As a student at the Mary Pappert School of Music, you study with professors internationally acclaimed in their fields.