Career Exploration & Planning
Whether you are just beginning college or are approaching graduation, the Center for Career Development will help you prepare for your future. Take advantage of a one-on-one appointment with a Career Consultant, utilize virtual resources, connect with employers, and attend programs and workshops designed to help you explore careers and develop job-search skills.
Detailed information on our services and resources can be found below. In addition to the information outlined here, if you are in need of a 15 minute resume review or have a quick question, we encourage you to take advantage of our in person drop-in hours; Monday - Thursday, 1:00 - 3:00 p.m.
Introducing Focus2Career
Duquesne's Center for Career Development is here to help you find a major and career path that is right for you! Students and alumni can utilize Focus2, Duquesne's online career, major and education exploration planning system for helping you choose a major, build your career goals and learn important job information. Focus2 gives you free access to a wide range of career assessments that help you explore your values, skills, interests and personality. Based upon your results, it then makes suggestions of possible career paths and Duquesne majors that could be a fit for you. It also links you to important career information and resources to help you evaluate your options and make an informed decision. It's an easy-to-use, one-stop shop for all your career exploration needs!
Sign in using your MultiPass credentials to get started! If you are an alumni, you can create your free account by selecting "Register" and using the access code DUKES.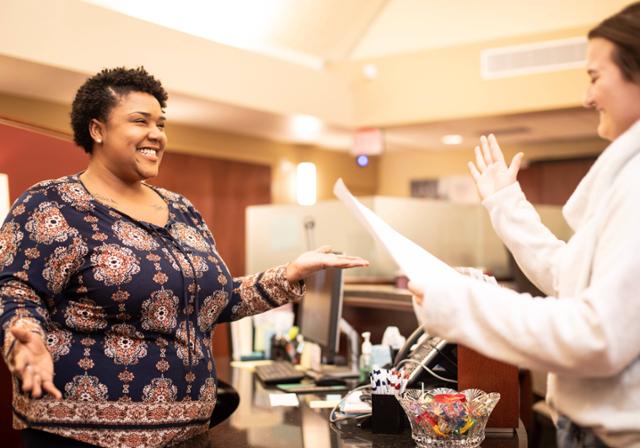 Personalized Career Consultations
You can meet with a Career Consultant who is specific to your area of study and will take a personalized approach to help you meet your unique needs. Visit Handshake to schedule an appointment.
Schedule an Appointment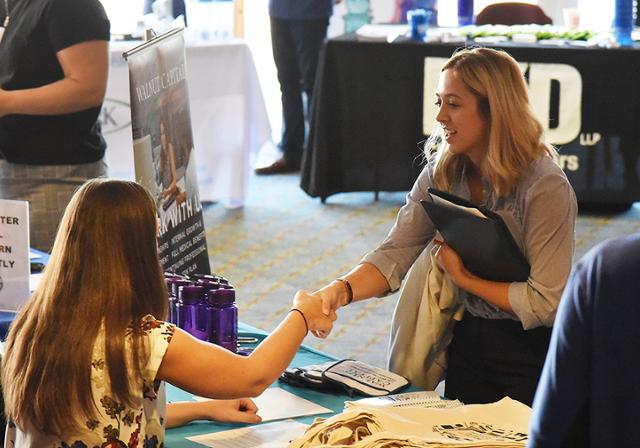 Access to Handshake
Your 24/7 Resource to Career Development: Handshake is Duquesne University's exclusive online job and internship recruiting system that connects you to recruiters, programs, events and career fairs. You can search and apply for internships and career-related opportunities and will have access to features including a resource library, events, and career fairs.
Learn More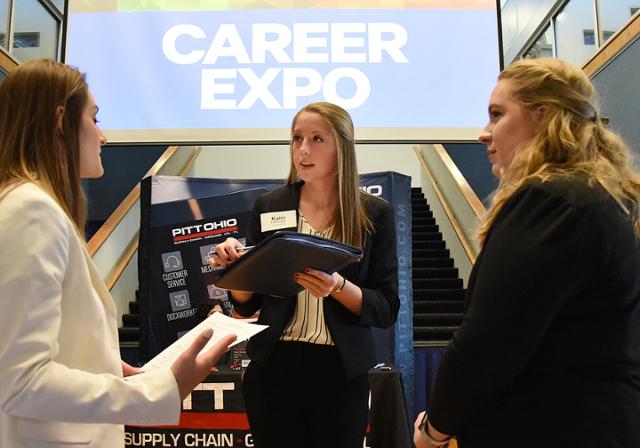 Events to Support your Success and Connections with Employers
We are committed to building lasting relationships with employer's right in our backyard and around the country. Professional recruiters volunteer to be guest speakers, conduct practice interviews and perform resume critiques right on campus. With their support, the Center for Career Development hosts events throughout the academic year to help you develop professional and job search skills including Career Fairs, Resume Review Days, and Panel Discussions. Visit Handshake to view and register for events.
Learn More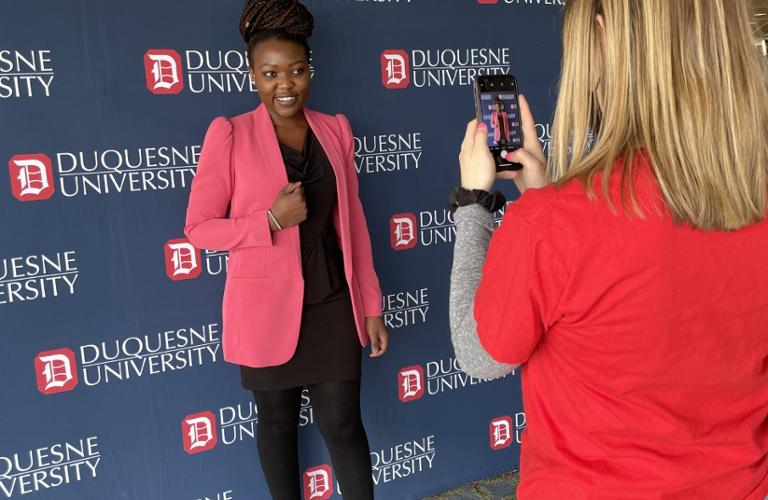 Career Closet
The Duquesne University Career Closet provides students with interview and work attire as they transition into the professional world. There are items in the closet that are for borrowing for one-time occasions and items that a student can keep. To schedule an appointment to meet with a campus consultant, or make a donation to the Career Closet, email careerdevelopment@duq.edu.
More Information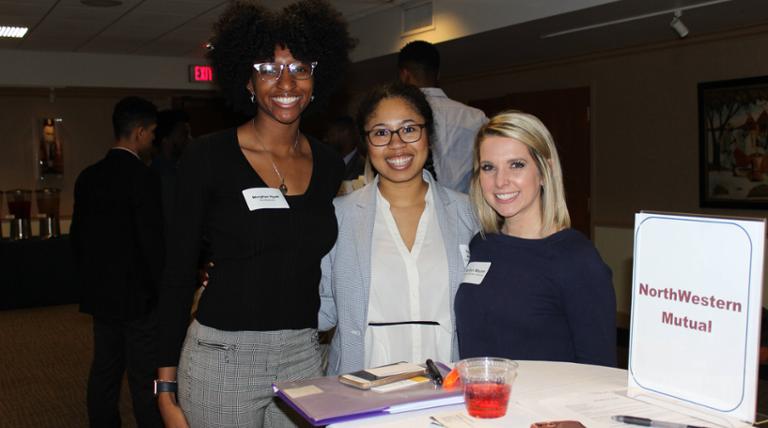 Internship Support
All Duquesne students are strongly encouraged to do internships and other forms of experiential learning. This is an excellent way to apply classroom learning to professional settings and develop a variety of lifelong skills while forming new connections. Whether exploring majors and career paths or expanding upon current interests, gaining relevant experience throughout your time at Duquesne paves the way to bigger goals. The Center for Career Development is here to support your internship search through career fairs, workshops, panels, career road trips, on-demand resources, and individualized guidance from your Career Consultant. Internship credit courses are also offered for various majors and include the direction of a faculty sponsor, reflection assignments, and evaluations.
Virtual Resources
Duquesne students and alumni have access to the following virtual resources free of charge.
Contact Us!
Schedule an appointment with a Career Consultant